Art In London
Monday June 18th, 2012
You must be tired of reading here that, when I'm on a trip, I enjoy getting lost around the place so I can find myself, right? That I usually walk around aimlessly, intuitively, looking for something that grabs my attention and invites me in.
That was the case with Londonewcastle Project Space. A tiny corner gallery in East London. Btw, East London was one of my favorite places to wander around… But more on that in my Top 10 London. I'll definitely write about it.
So I was walking around and spotted the gallery door, with a cool crowd around it, and I decided to get in. They were hosting an exhibition by French photographer Gerard Rancinan. I had never heard about him. I liked the title (WONDERFUL WORLD) on the spot, so I got in. And I loved it. The guy makes an analogy between the real and the fantastic worlds. I even got it as a sort of protest for us to be so immersed in implicit patterns set by the "artificial world". The photos speak for themselves… Check it out: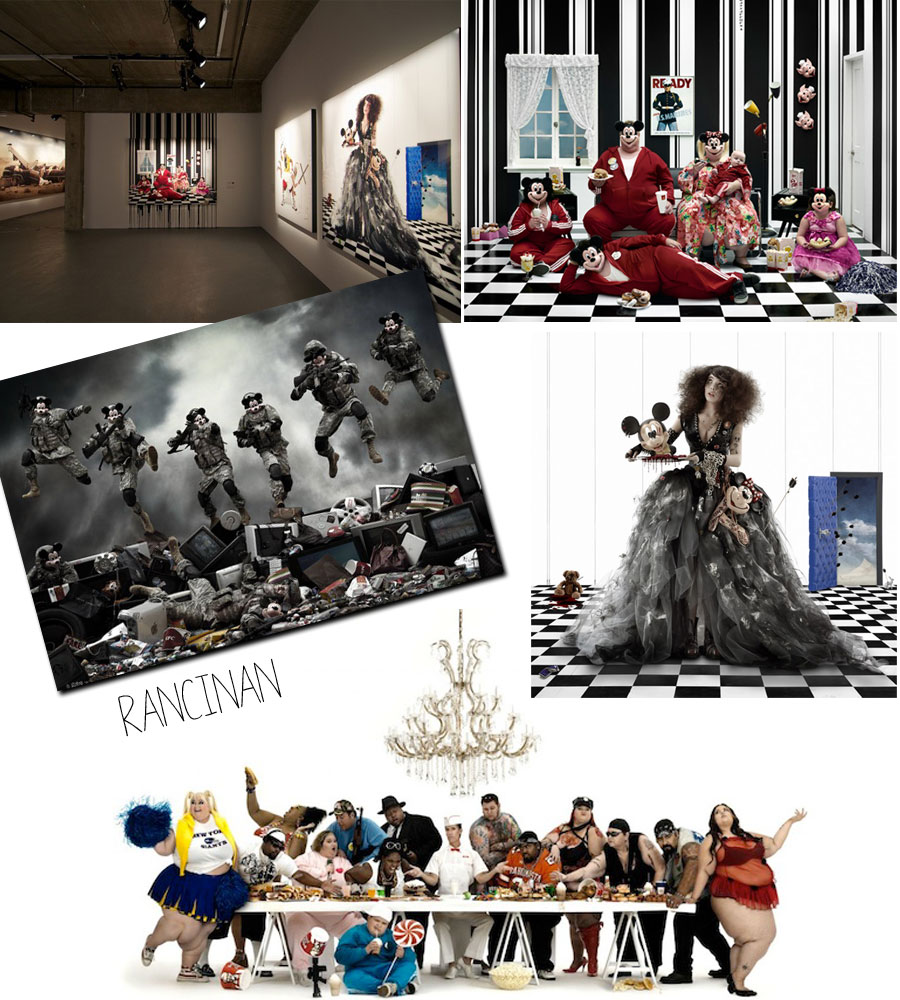 I ran into Rancinan there! We talked a bit, I congratulated him. I thought the guy was a genius. And so nice… Approachable!
If you're in London until June 24, come take a look! I enjoyed it very much.
And since I'm on that subject, I'll talk about another exhibition I went to see.  Nina Pandolfo. I've talked about her here, remember? So… One of my favorite artists, whose pieces I dream of having in my room.
It's a tiny exhibition, but really worth the visit… On Lazarides until July 5. That's another super cool gallery, which, if you enjoy art, it's a must. And I brought a bit of what I saw for us: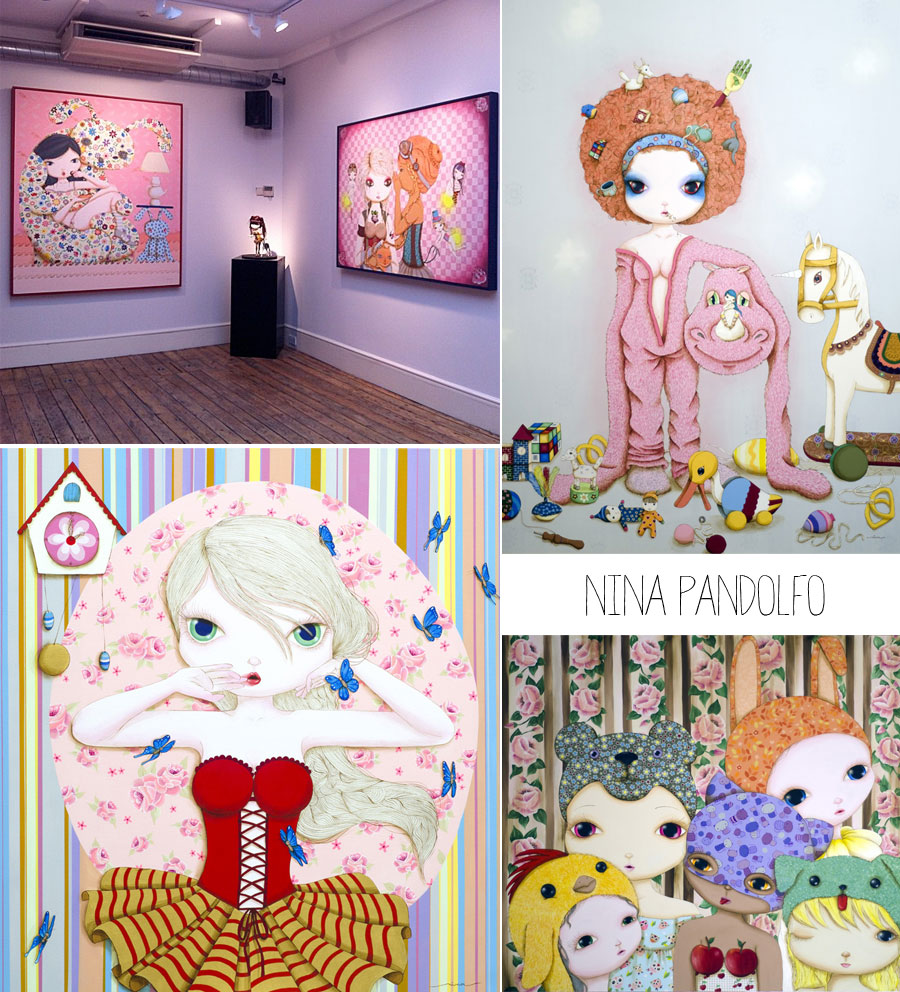 Love, love, love it! So me… So perfect for my room!
Now I'm off… 'Cause today I'm going to Tate Modern for the first time! The trip is coming to an end and I start to feel the blues…
I'll be back soon with more news!
A nice week for us all!