Helmut Newton
Tuesday May 22nd, 2012
I'm keeping my promise: an entire post just for the fantastic Helmut Newton exhibit I saw at the Grand Palais. The museum itself is a must-go. It's so beautiful, close to the Champs Elysées, so you'll definitely pass by and there are always up-to-date, special exhibitions like this one.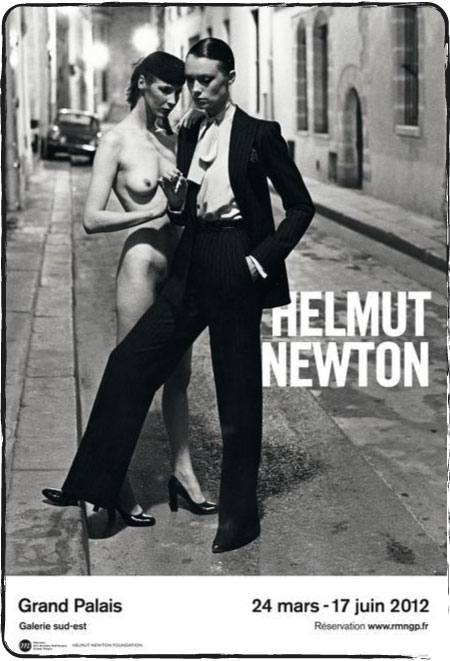 Second, because it's always full of interesting people reading on the stairways and walking down the hallways. You can spend a whole afternoon there… And the exhibit? Loved it so, so much!
I was a big fan of his. For those who don't know, he was one of the greatest photographers ever. Died in 2004. So it's a retrospective of his career. Two hundred images, as well as projections of excerpts of the movie Helmut by June, a documentary made by his wife June Newton, to whom he was married for sixty years. Impossible not to enjoy it!
My favorite photograph was a gigantic (original enlargement!) one of a completely naked Kate Moss in front of a huge washing machine, almost her size. It's a pretty famous image! Pictures weren't allowed at the exhibition, and I thought I could easily find it on the internet to show you… I looked everywhere and nothing!
Couldn't find the picture, but I found at Blog da Paulinha (which I love!) a super cool teaser with some images from the exhibit with a delightful soundtrack. I found it even cooler so I brought it for us!