Hunger Games
Tuesday May 1st, 2012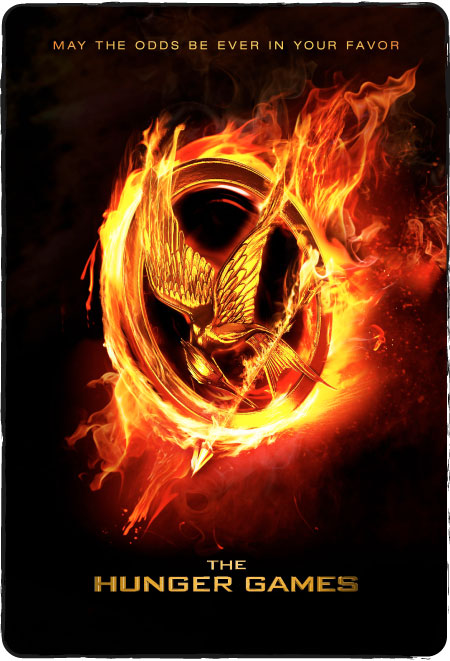 I know I'm late at the Hunger Games subject. I'm well aware of that. But I told here how I really didn't want to watch the movie, do you recall that? That I loved Jennifer Lawrence but didn't get very excited about the film. And then…
The younger sister of a great friend of mine stopped by at my house with a friend from school. They're both 14, super cool, and were dying to watch it. They read the book in school, told me how amazing it was and that we should definitely watch it in the movies. So, off we went! And I LOVED IT!
So, even if I'm late, I wanted to write this post so I could change my mind!
For those who haven't seen it, it portrays a post-apocalyptic America, where the entire population is ruled by a totalitarian regime. Here's how it works: every year, two representatives of each district (there are twelve of them) are selected to take part in a gladiator game. Which means 24 go in but only one gets out alive.
The young Katniss Everdeen (Jennifer Lawrence) volunteers to represent her district in lieu of her younger sister who'd been selected. Once the change was made, Peeta Melark (Josh Hutcherson) also got selected as a male representative, setting the pair for district 12.
They'd known each other since childhood but had lost touch. And the icing on the cake before the games begin is that Peeta says, during his first interview, that he's in love with Katniss. Which makes for a perfectly damned romance, just the way we like it!
The screenplay is pretty good, the text is delightful, and the actors are great.
So, forget everything I said here and, if you haven't seen it yet, rush to the movies, because it's really worth it!
A great time for the entire family!