The New Whitney
Tuesday November 17th, 2015
The Whitney Museum is one of my favorites in New York. It's the Museum of American Art.
In fact, there are so many incredible museums here that I'd probably say they're all my favorites.
I really dive in!
And the museum has just changed locations. The Met bought the old building and they came downtown now. Perfect. I have to say going uptown is not my favorite thing.
So I went to check it out!
Let's talk about the amazing building – sooo gorgeous!
It was designed by Renzo Piano, Italian architect and engineer who's responsible for several iconic constructions around the world! The Pompidou, the New York Times tower (amongst many others) and now the new Whitney Museum!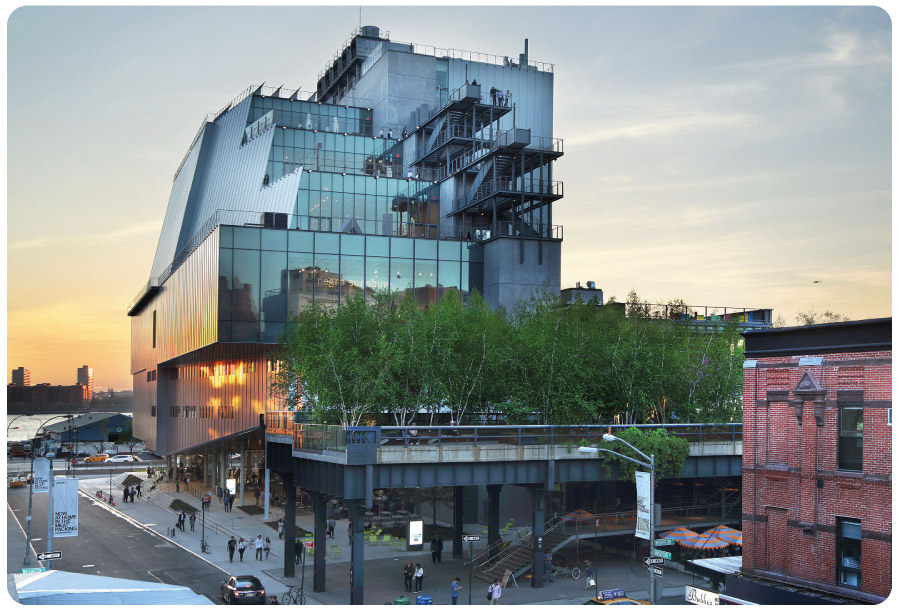 Incredible, right?
It overlooks the Hudson River and every floor has a deck with a breathtaking view of New York, along with some chairs for the visitors to enjoy it.
Really gorgeous!
I saw their permanent collection once more and went to check the Frank Stella exhibition, the most important living american artist, on the fifth floor of the museum.

I didn't know his work and I was delighted.
It's definitely my kind of art. Wished I could bring all the pieces home with me.
Not to mention all the beautiful people you'll run into while you walk around the exhibition and the amazing restaurant on the top floor (try their cookies, it's the best).
Makes for a great day!
Tickets are 22 dollars and you can spend the entire day there.
Amazing!