The Descendants
Thursday February 23rd, 2012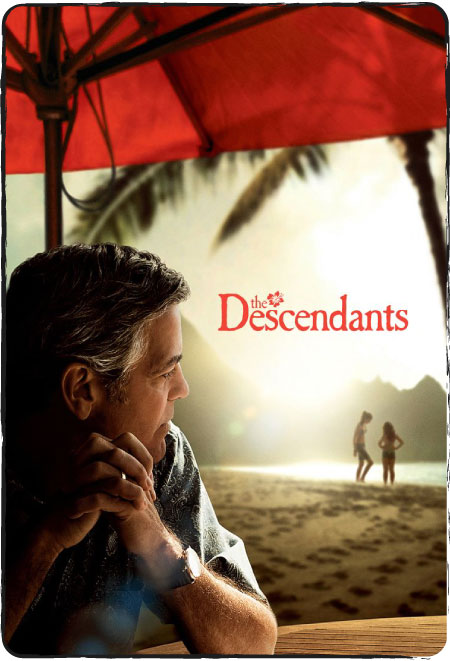 My expectations for The Descendants were sky-high. It was critically acclaimed, received five Oscar nominations (including best picture and best actor for Clooney), won the Golden Globes for best picture – drama and the WGA awards for best adapted screenplay. So it got me pretty curious.
It's the story of an absent dad who's forced into being present after his wife falls into a coma. The girls (a ten-year-old and a seventeen-year-old) are rebels with a cause! Craving for attention. And this (re)connection between father and daughters is what the movie is all about. The three of them brought together by their pain.
I was delighted with the actors' performances. I loved the girls. So natural, one might even think they're not acting. The scene where Clooney's character receives a bomb-information from his daughter (it's right in the beginning, o.k.? No spoilers here!) is one of the most beautiful I've ever seen. He was perfect. Precise. Score. We could read his thoughts. Feel it all along with him. And then he leaves home running… A beautiful, touching march, unlike anything else I've ever seen in the movies. You'll understand when you watch it!
I thought it was quite predictable though. It could have been a bit more surprising, with such a praised and awarded screenplay (adapted and directed by Alexander Payne). So that was a bit frustrating. Good enough to touch me though…
Give it up for Clooney! That was surprising. He nailed it!
And I keep waiting for a breathtaking movie in my #OscarsMarathon…
Hasn't happened so far!