Cute Netflix Show
Saturday April 16th, 2016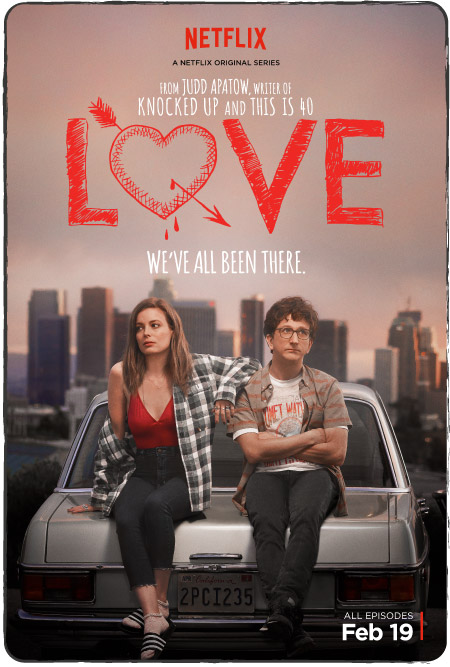 Have you heard of LOVE?
A show launched by Netflix in the beginning of the year?
So…
I heard Dani Calabresa tell on her snapchat how addicted she was. And how bummed she was when it was over.
The first season is pretty short. 10 episodes of half an hour each.
I binged-watched it all in two days.
Loved it
It's all about the ups and downs of a super unusual couple: a cute lovely nerd (I got a tiny crush, I'll admit) played by Paul Rust and Gillian Jacob's cool-but-alcoholic chick.
I don't think I've ever seen anything with any of them… Have I? Will you refresh my memory if there's something?
Didn't know them but loved it already! Got attached to the characters. And so bummed out when it was over…
I mean, we kind of know what's about to happen. The show's title and the characters' presentation only tell us what the ending will be like, so don't blame me for the spoilers. We kind of know it all from the start. I knew it. But it's fine! What matters here is the road to love. To get to love. That long, winding one.
I love the picture of love as something laborious, most of the times. But a kind of labor that, in the end of the day, is pretty gratifying.
So have fun!
And fingers crossed for the next season, which is not yet confirmed. :/