Unfinished: Thoughts Left Visible
Friday May 20th, 2016
I've been missing some art around here.
Maybe because I've been missing art overall!
This plane travelling madness is exhausting for the body so nothing really beats laying in my couch watching a good tv series.
Either in NY, where I'm writing from, or in Brazil.
And that's the thing… Usually, nyc is, for me, pure culture. It's all about getting here with a full schedule with all the exhibitions and plays I can't miss. But now that I've been coming here every month, sometimes twice a month, I kinda slowed down a bit, the same way it happens when I'm in São Paulo or Rio, you know?
Kinda like "I'll do that tomorrow". Get it? So…
But then this week I came to stay for two days and ended up prolonging it. Ten days. So I made myself get out of the house.
I've read about this exhibition at Vogue. And I got PRETTY interested.
The name says it all: UNFINISHED.
Pieces by great artists (Picasso, Van Gogh, Klimt, Da Vinci, Mondrian, Basquiat…) which, for some reason, were considered unfinished..
So as I looked at the first painting (flawless and ready to be exhibited, in my opinion) I started to wonder when a painting is or isn't really finished. I had four friends with me, and many of the pieces were so perfect and ready that we had to read the labels in order to understand why they were featured in that exhibition.
The latter Van Gogh painting, for example, it was only by reading the label that I got to realize that the sky wasn't complete. What about those Basquiat scribbles in the picture on the left? Who wouldn't want to have it in their living rooms? Or those two little Mondrian above? Can any of you tell they're unfinished?
No, right?
Yeah…
At the same time, there's a bunch of other visibly unfinished pieces. Half-undone, or just scribbles, with no paint, no faces… There are all kinds of things there. Then there's another game, with our imagination! To stimulate our imagination to complete the paintings, drawings and sculptures.
It's over 200 pieces in chronological order! From Renaissance to Contemporary.
Take a look at this giant Picasso below (they have endless Picassos!) which upper part was left unfinished: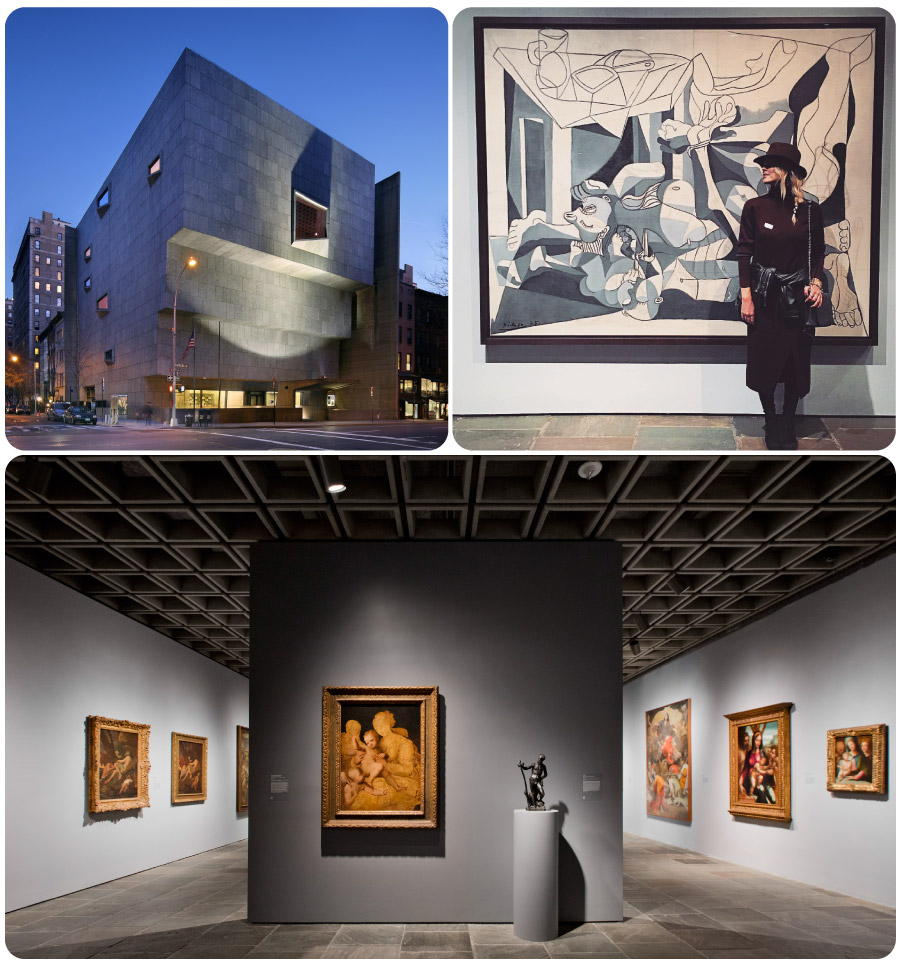 I LOVED it. Fantastic curatorship!
So I left the museum thinking… About this "unfinished" thing. I even did a bunch of snapchats talking about that and saved to post here.
There's also a mini commented tour around the exhibition.
Press play:
The exhibition is on until September 2016, on the MET Breuer.
Go check it out!