Brasserie Des Arts
Saturday November 28th, 2015
I love to fall in love with new restaurants in São Paulo.
I feel like a tourist in my own city, you know? Such a good feeling…
And that's how it went with Brasserie, which is no news, but I went for the first time this week!
First because I had one of the best rosés in my life – I'm a sucker for rosé wine.
You're going to kill me since I can't remember the name, but they only have two kinds of rosé and I went for the one they recommended to me at the time. So, so good!
Then, the starters…
I might even say those are the best starters I've ever had in São Paulo.
Check it out: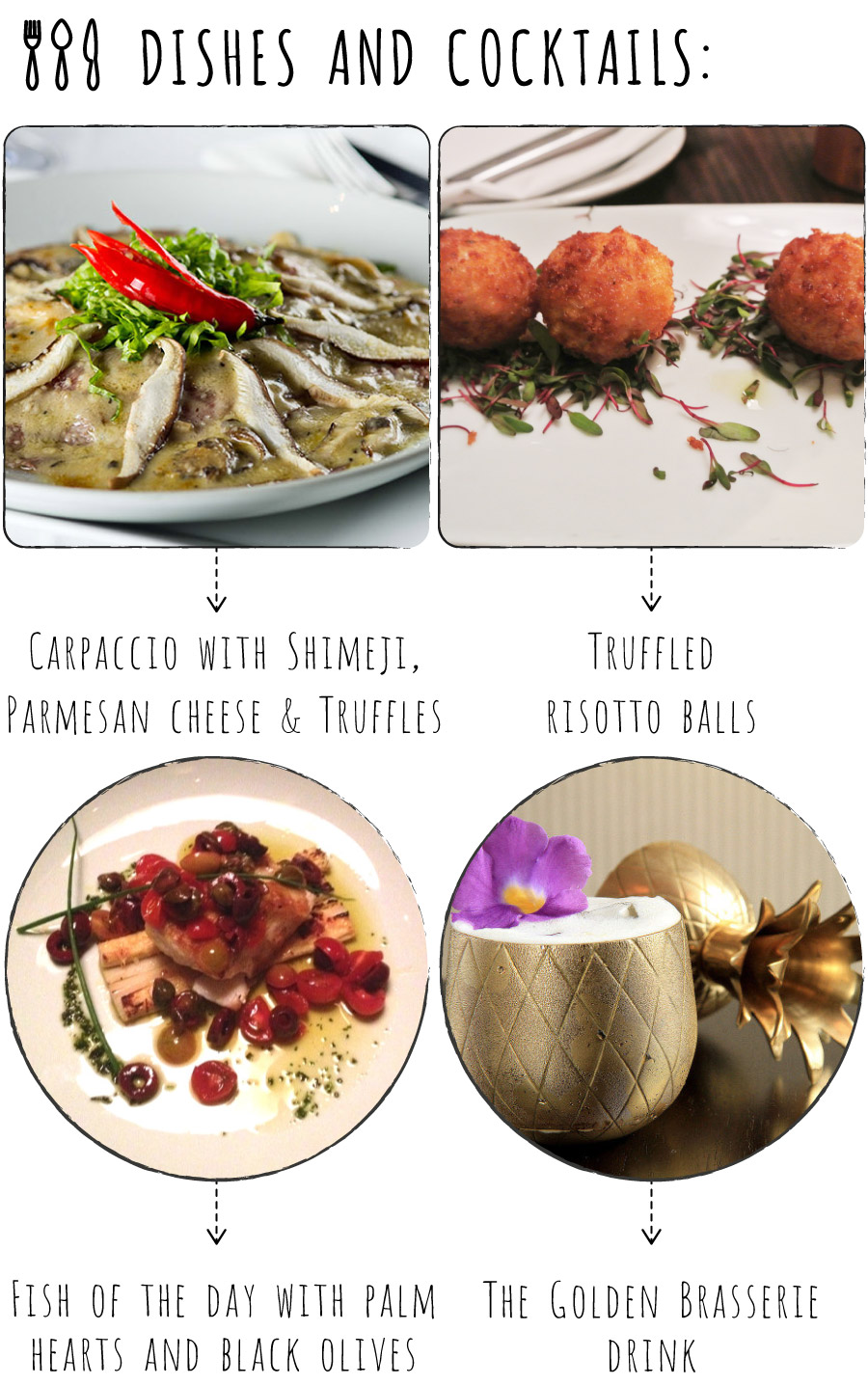 Those balls… I can't even start! You must try it. If you're into truffles, gosh…
God, just at the thought of it I feel like going back. It's beaten my beloved Ritz rice balls.
If you've been following me for a while, you'll know that I'm an old time fan. And I think that, if I had to choose between the rice or the risotto balls right now, gosh, I'd go to Brasserie to have the risotto ones. And the wine. And the carpaccio. I'd do it all over again. Every single calorie.
The carpaccio is also insane! It comes with mushrooms, parmesan cheese, also truffled… Oh, boy!
The fish of the day was also pretty good, but the starters were so amazing that I think the best thing to do is to order a bunch of them and then share a main dish with your date in the end.
That's what I did.
Especially because there's a mandatory dessert to finish in style!
I'd rather not say much…
Just go. And try it.
Tell me about it afterwards.
For those who live or stop by at São Paulo, I have to say it made easily to my Top 5 favorite restaurants!
__
Phone: (11) 30613326
Rua Padre João Manoel, 1231