Good Food In Rio!
Thursday March 21st, 2013
It's been a while since I last talked about food here, right? Me, the expert on the subject…
I'm a big eater! I've said here that my favorite activity is to go to a new restaurant or back to the ones I know along with some friends to chat, have some good wine and (of course), enjoy the best dishes.
I got some friends from São Paulo who came to see my play at the beginning of the month, which made for a great reason (and company) to try two new places. The outcome? Straight As! For both of them. That's why they're turning into posts. That's how good they are…Check it out: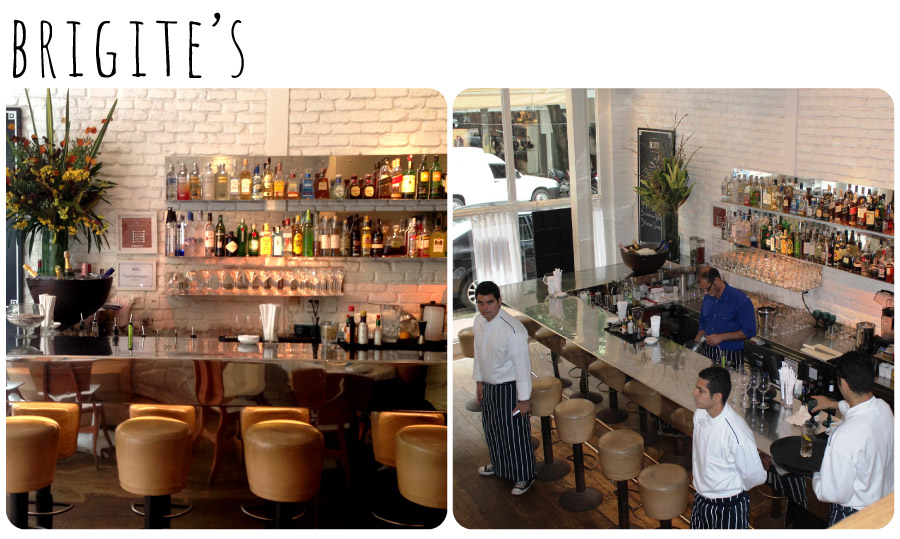 In the heart of the lively Dias Ferreira street, a paparazzi favorite! Same address of Celeiro, Sushi Leblon, Quadrucci… I mentioned it on TOP 10 Rio, remember? Well… I guess the fact that I'm always going to the same places is why it took me that long to get to know the amazing Brigite's. Boy, is that a delicious place…
It's a super cool place, great atmosphere and location. I went for lunch, waited just a bit and spent my whole afternoon there. For starters we ordered grana padano cheese with truffled honey (I also mentioned that here!) and duck croquettes. Fantastic!!! I had the special fish of the day, which was also pretty good.
It was all great! Loved it. Now that I went there for the first time, I'll certainly go for many more…
People from Rio who don't know it yet, please go! And if you're just visiting the city, here's my suggestion. Another great option at Dias Ferreira street!
Another delightful place on our list! It's located in Jardim Botânico and it's super charming. Lorenzo Bistrô. They have a balcony, perfect for a sunny afternoon. For starters, we ordered the soft yolk, mushroom and truffle oil stuffed polenta, a cheese platter and the couvert, and it was all great. For main, I had a pretty good entrecôte. Tender meat, amazing.
In fact, everything about this recommendation is amazing: the atmosphere, the food, the service, the audience… Fantastic.
Two fantastic suggestions on our list!
Take notes!