Corrientes 348
Friday July 10th, 2015
Do you live in Rio or São Paulo? Enjoy some good meat? Never heard of this place?
So stop EVERYTHING you're doing and take notes: if it's not the best, is one of the best meat-specialized restaurants in town.
Alright, I can think of a few other places which also have some pretty special meat, but they would, without a doubt, share the podium with Corrientes 348.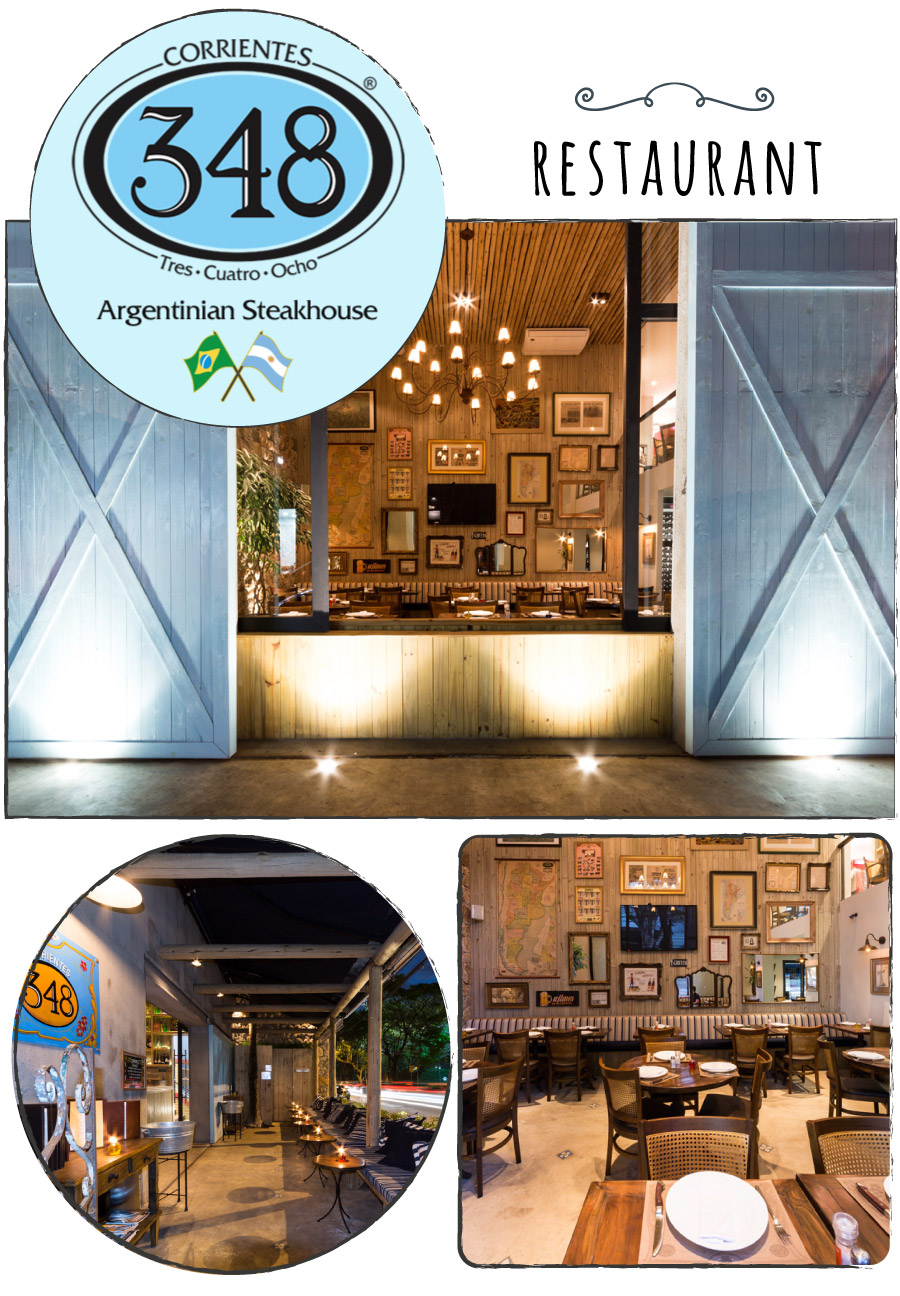 They have four branches in São Paulo: Jardins, Jardim Europa, Vila Olímpia and Higienópolis. Two in Rio (Barra and Marina da Glória), one in Curitiba (Batel) and another one in Brasília (Asa Sul).
I've been to the ones in Jardins and Jardim Europa (which I think is the most lively one!). On Sundays, the waiting line is huge and a bunch of people will just stay on the sidewalk having sangria and watching the surroundings.
I love it! Every second spent waiting is worth it because you'll eat the most amazing stuff!
I went back there after a long hiatus. Last Sunday. And it had been a while since I last ate so much. SO much. I spent the next two days feeling full, just so you can have an idea.
Now to the treats:
Those peach palms are a must have! They melt in your mouth, kind of sweet, with a special sauce. Delicious Julienne salad, FANTASTIC egg farofa (fried manioc flour), incredible meat and the BEST dulce de leche pancakes I've ever had. Hands down. UNBELIEVABLE!
You can (should) order extra dulce de leche (for the gluttons like me!), which comes super warm, ready to be topped over the pancakes and double the stuffing.
Press play to my snaps at the restaurant and you'll understand…
There you go:
SERVICE:
CORIENTES 348