My favorite In Rio!
Thursday May 22nd, 2014
I'm talking about a restaurant which is no big news. First because it's been around for a while. It's older than me! It opened in 1981, so the Rio crowd definitely knows it. And those from everywhere else have probably seen a picture of their brie fried pastry on my instagram. It's one of my favorite foods of all times! I go all the way from Barra to the south area (for those who don't know Rio's geography, that's far!) all the time, just to have some! Actually, not only for the pastry… Their tuna also makes my mouth water just from writing about it. Gosh! Shall we?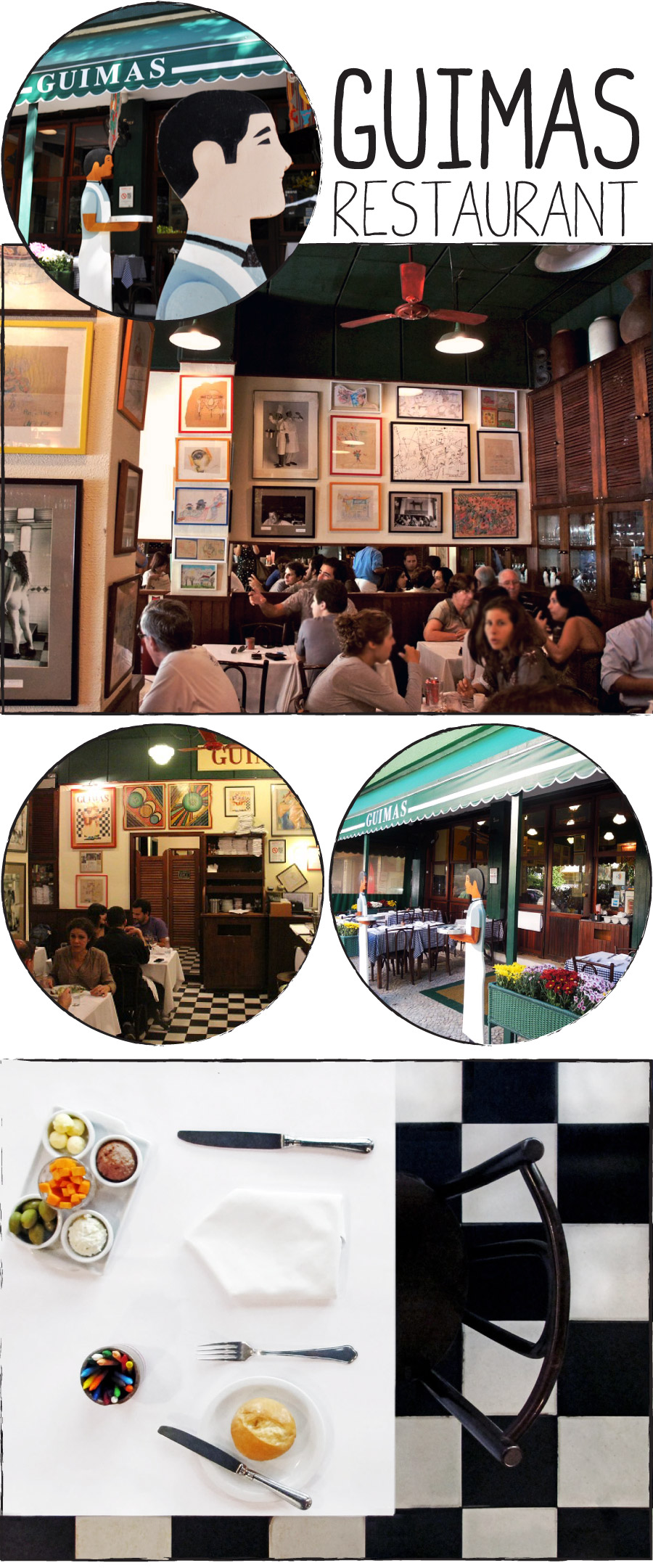 Guimas is located at Baixo Gávea. It's the fanciest restaurant around there. A favorite of the São Paulo crowd when they're visiting. At the Baixo they have good sushi, meat, desserts, a bunch of great stuff! I'm talking about all those places soon enough. We have plenty of time! But today it's all about Guimas!
It's not just the fanciest, but also the priciest of them all! I have to be honest with you, right? But I promise it's worth every penny. It's so delicious! And I'm showing you my go-to orders.
They always serve this couvert but I always return it. Yeah, because if I have to choose between stuffing my face with bread and stuffing my face with fritters, I'd go for the fritters! And I go nuts with their appetizers. Besides the brie fried pastry that I mentioned in the beginning of this post, they also have an amazing codfish cake as well as a portion of exquisite croquettes (I don't have a picture of them here)!! If you're in a large group, order one of each and I promise you won't regret it!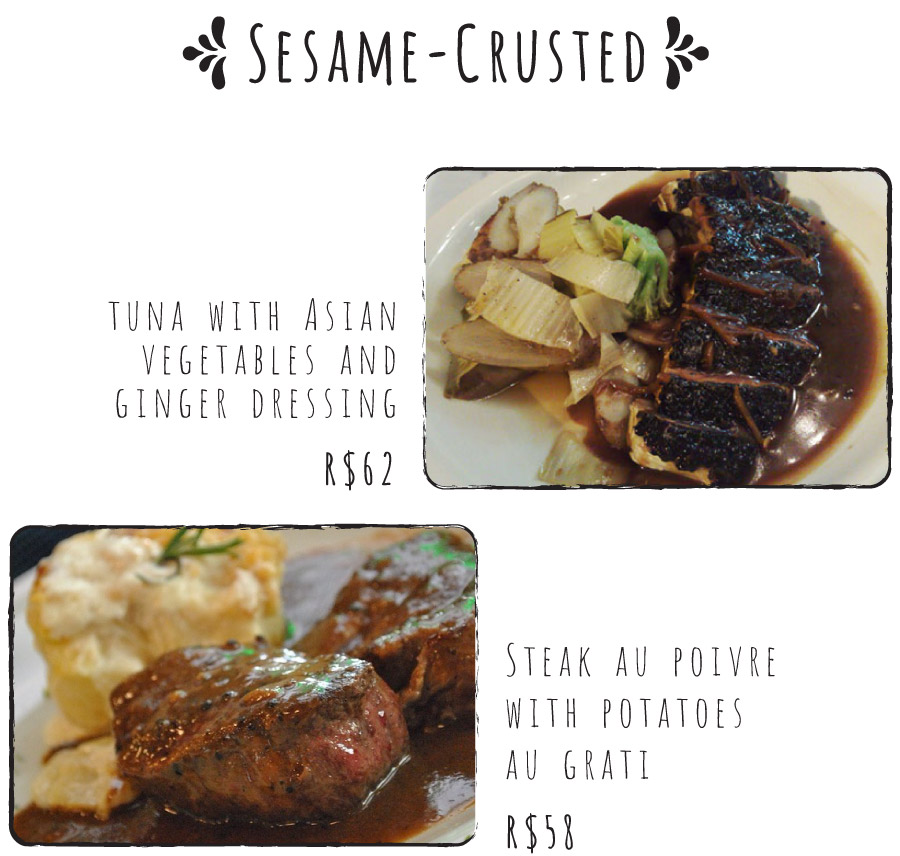 It only gets better… I've never had anything like this tuna here in Brazil. If anyone has a place to recommend, please do that on the comments below! It's mind-boggling. Most of the times I swap the vegetables for the risotto. They're all amazing. And I can't have anything other than that…
I also tried my friend's steak and it was pretty good. I've also tried their breaded steak, also great. But in the end of the day I always order the fish and convince my date to try it too.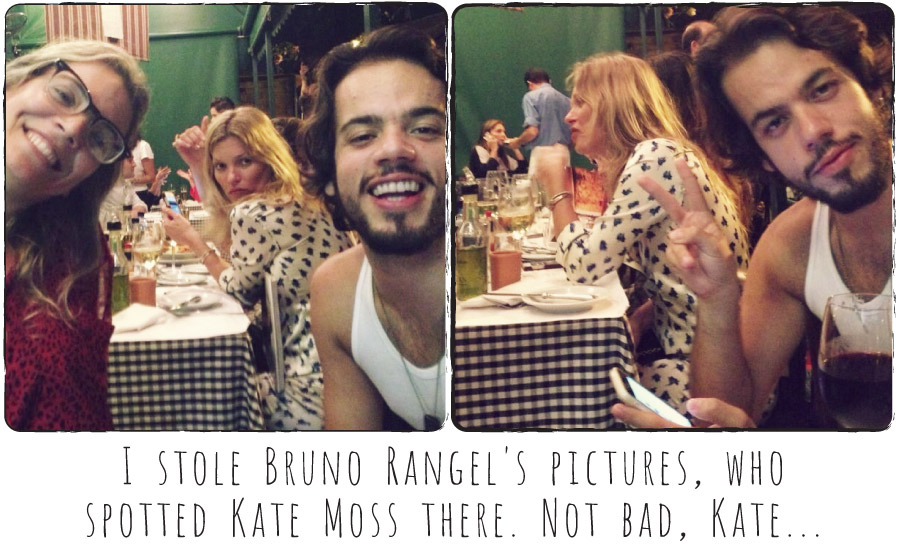 The place is always packed. Always. It's a spot to see and be seen. Which asks for some blush! I recommend, and I always do that, you seat on the small benches on the sidewalk and order the pastries there, while waiting to be seated. I always want a table at their balcony, so I always have to wait.
But the benches are pretty delightful. They'll set you a little table where you can happily have some wine and appetizers and the table will be ready in time for the main dishes. And while it isn't, you can people watch and spot some acquaintances and beautiful people around, and everything works out in the end!
So that's my favorite restaurant in Rio!
😉