My All-Time Favorite for Lunch!
Monday June 16th, 2014
I'm writing the title for this post with a pinch of salt. That thing I always say about expectations being the first step for frustration. But the deal is, every time I try and think about my favorite restaurant ever, I can never answer straight away. I love to eat and I love getting to know new places (if you've been a reader for a long time now, you're probably tired of me saying that! But it's the truth!), which means I have a favorite for every type of food. A few different favorites on my list.
But then, answering some interview questions for a London-based magazine last week, I had to recommend a place to eat in Brazil. A single one. Gosh… I got trapped. So I ended up talking about Ritz. My favorite for lunch! When I say it like that ("for lunch"), I guess I softens the responsibility of being "the best in the world"! So let's get to it…
You've definitely seen pictures of their rice balls on my instagram. Most definitely! Every time I'm back in São Paulo I'll schedule whatever my first meeting is there. Or a date with friends. I might even go by myself in between appointments. There's no Ritz in Rio (what are they waiting for?!) so I'm always dreaming of their rice balls. And the relish (that bittersweet delicious thing on the side). I joke I eat relish with rice balls. That's how much I enjoy it.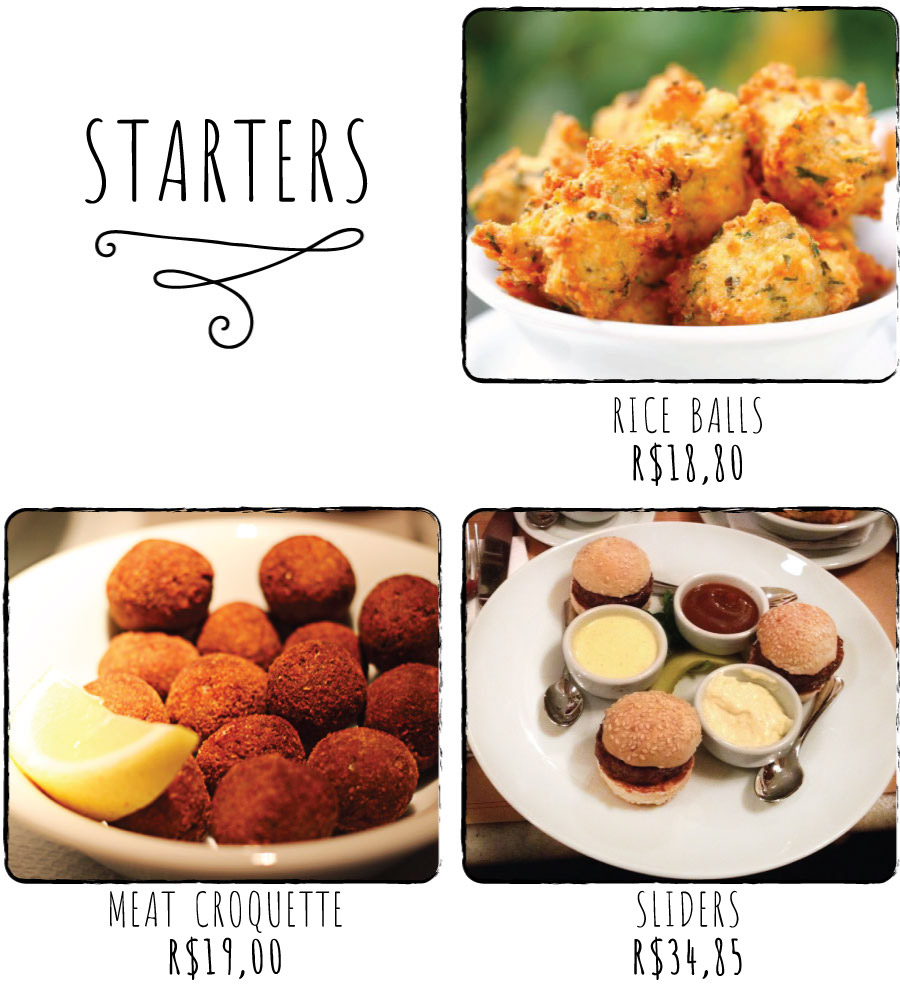 Then, when there are more people with me, I order the sliders (amazing!) and the croquettes. It's all so, so good. Now, the rice balls are, to me, the best appetizer ever (along with Guimas brie fried pastry and Bar Pitti's burrata, in NY!). A good idea is to order the portion with twice as many balls, only smaller in size. They're crunchier. I prefer it like that! My mouth waters just from talking about it! Gosh…
My #1 on the menu is the breaded steak with spinach cream and fries. In the beginning, I used to swap the cream for something else. Until the day I decided to have the dish with the original side. And I never changed swapped it again. So good. So, so good. And their fries are special.
For the healthier eaters, I also love and recommend the tenderloin with parsley butter and mashed potatoes. The meat melts in your mouth. Gosh… I'm dying from writing all that! It's making me crave all those stuff, and I'm away from São Paulo now! But let's go on…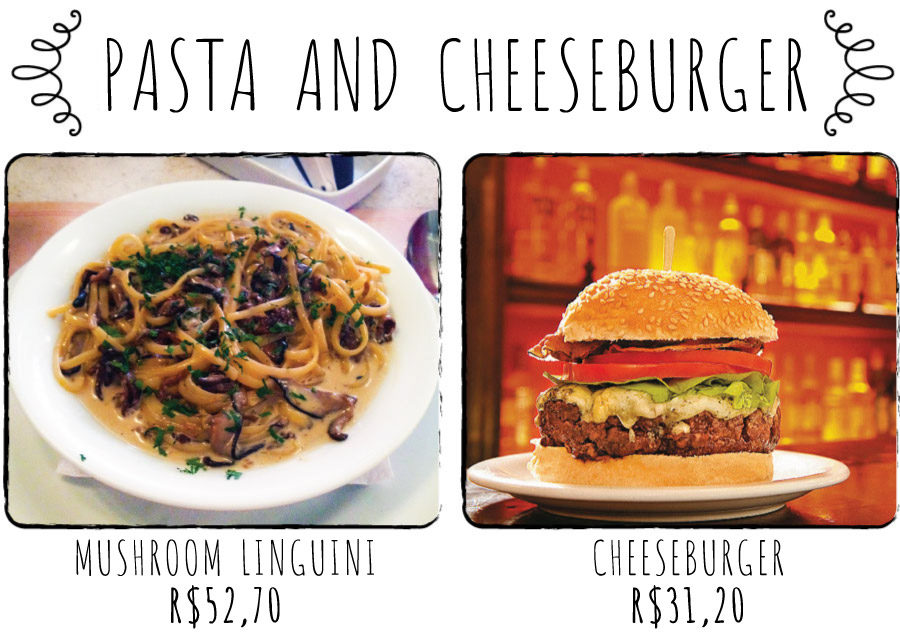 To make my list complete, some pasta and burger for those who enjoy some trashy (and delicious!) food!
Mushroom linguini, wow! And their burger, which has been awarded as the best in town. I like the cheeseburger (with melted cheddar on a sesame bread, how about that?), but I usually just have the sliders for starters. It's so hard to let go of my breaded steak! Sooo hard…
Phew! That's about it! They're crowd pleasers, as you can see.
Meat, pasta, hamburger… They also have a bunch of salads, quiche… I haven't had any of those though so I can't say much. Ohhh, also very important: STRAWBERRY CUP! Soooo amazing! But they only have it in strawberry season. So fingers crossed for them to have it when you go there. It's the icing on the cake. You'll think of me!
😉