Fernando de Noronha
Thursday April 21st, 2016
I sighed just by writing the title of this post…
Sighed because I miss it, sighed for the good memories… Man, I really enjoyed that place!
So here I am to give you all the details I didn't do earlier due to the lack of internet signal in the island.
Oh, yeah. If you can't unplug, you might want to rethink your destination. The internet there SUCKS. Almost no signal.
But if you can, just go for it!
It's going to be one of the most beautiful places you have ever been to, I promise!

For the first time in my life I delegated the planning of my trip to a travel agency. I always plan everything by myself, book restaurants and all, but as this time I decided to go on the last minute, I asked the the pros for help.
And I was definitely happy with the result!
I'm talking about TO TRAVEL, a Belo Horizonte-based travel agency. I met Fê (the owner!) in NY, she ran into me in a restaurant and we chatted a little. Became friends instantly.
She told me to call her the moment I decided to go on a trip. I didn't forget that. So, as soon as my boyfriend got to São Paulo and my shootings were postponed (I got 5 days off!) I called Fê and asked her to work her magic for us.
And that's what it took…
We flew two days later!
We started with the island's main features: scuba diving (mandatory!) and one of the world's most beautiful beaches.
Sancho Beach was elected the world's most beautiful beach in 2013 and 2014 by TripAdvisor. It lost to a Caribbean beach last year, but got the second place.
It's truly wonderful. We went in the rainy season, when visitors are gifted with beach waterfalls, formed by the garnered water. It's all pictured in the video by the end of the post.
The beach is sooo beautiful… We have to go down the cliffs, it's really charming.
Bottom line: you can't go to Noronha and not visit Sancho.
Scuba diving is also a must. If you've never done it, you'll be baptized. I've been baptized about four times (i know), since I never got to take the course.
So it's 30 minutes of waterlife. Amazing. I saw a shark so huge I'm still breathless.
But, you know, it's a date with nature, so you can either see a thousand things or be frustrated 'cause you haven't seen much.
It's a russian roulette…
This ride is amazing! Spending the day on the boat!
You can rent one just for yourself and your friends (more pricey, obviously!) or get one that takes a big group and share with other people.
But it's really cool… First because you're able to see the island from another point of view, dive deeper, see a lot of sea creatures and then chill and sunbathe by the boat.
Oh, the dolphins! You can see them swimming along the boat and it's the cutest thing! You'll see that on the video too.
I loooove Cacimba! Surfer's beach, where the waves are… Cacimba and Conceição!
Both mandatory!
Btw, Noronha is so tiny that one should leave the island having seen it all.
My favorite spot for pictures is on the rock between Cacimba and Baia dos Porcos, with the Dois Irmãos (those twin rocks!) on the background – so, so beautiful!
When in Sueste, go diving. You'll see a bunch of turtles – it's the calmest sea in the island, I guess. Almost like a pool.
The water was kinda murky, so I couldn't see much, only baby sharks. But the other times I've been there I could see much more of the marine life.
Leão beach is beeeautiful! But I must say I'm scared of the sea. I go just to look at it! Admire the beauty.
And I highly recommend a comfortable hotel, since the days are so exhausting and hot that going back and having a pool waiting for you is priceless!
We've eaten sooo much!
I followed To Travel's suggestions, along with Bruninho Gagliasso's (since he's almost a local) and the locals's to whom I just asked for tips.
Take notes:
My favorite restaurant!
Tip: make reservations for sunset time, the view is breathtaking!
Best food, best wine, all perfect! Just loved it!
Again: nothing is cheap around there, okay? Just forget about it…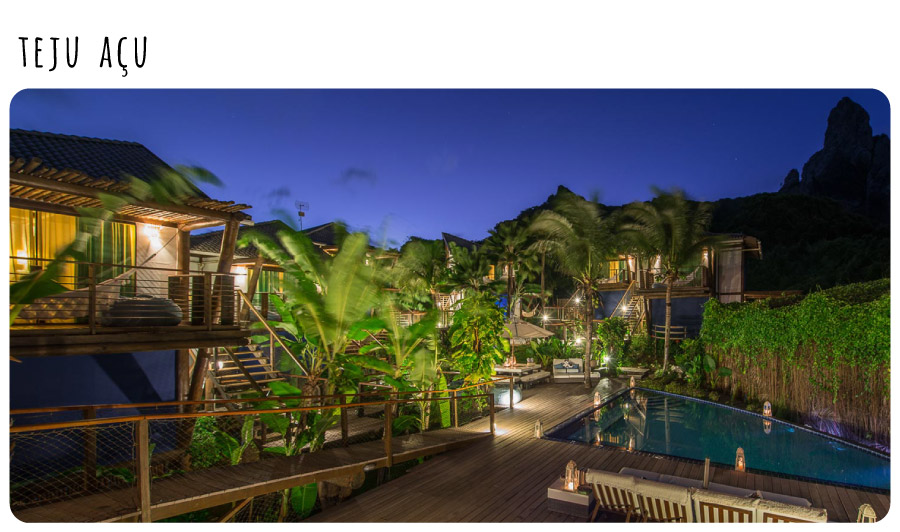 Restaurant inside this cute hotel. The food is a bit more sophisticated, but also delicious.
Tiny, not many tables, delicious!
Varanda is the opposite. It's huge, not a great view, not very charming.
But VERY famous. Everyone goes there
We didn't love it… Maybe we weren't very lucky with our order. I'm adding it to the list since everyone talks about it. But I definitely didn't love it.
Restaurant at the famous Zé Maria hotel.
Every Wednesday and Saturday they host the Zé festival, where Zé himself presents the dishes, and it's pretty fun, communal tables and all.
If you're looking for romance, this might not be the best pick.
For the singles crowd, it's a blast!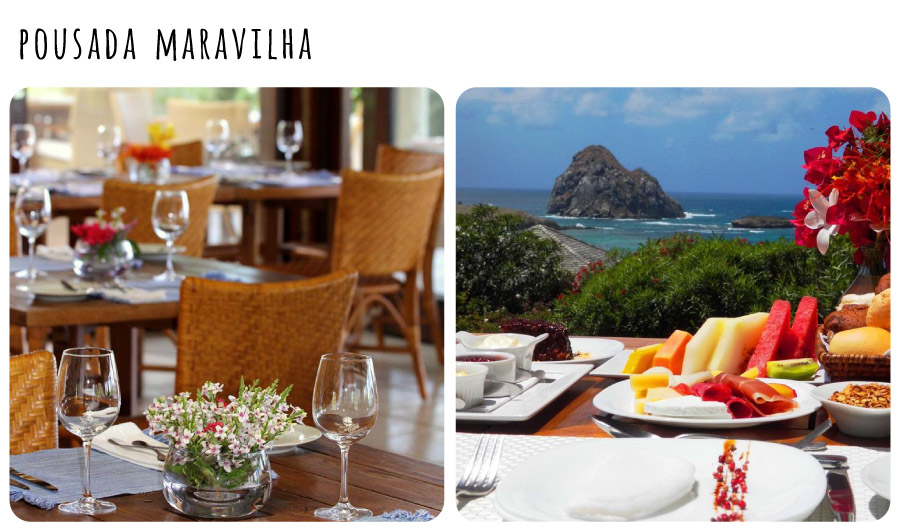 I guess it shares with Mergulhão the prize for best place.
It certainly has the most amazing view. And the food is also unbelievable.
Super romantic, more sophisticated…
Yeah, thinking again, I guess it was my favorite! Top 1 of my list!
We had lunch there once and dinner twice!
Delicious!