Restaurants in Telluride
Thursday February 18th, 2016
I owe you some Telluride tips, don't I?
Yeah, I know!
I'm making it up to you now.
I wish I had the chance to write a top 10 restaurants feature, since that's all I can actually talk about – food – since I'm far from an expert in mountains and skiing.
But it was only 5 days in heaven, which means it was impossible to go to 10 restaurants, right? Nope. That's easy for me. But we didn't, since we only had one meal a day.
So I brought together everything we had here for you guys.
Let's go?

Palmyra is the first restaurant we've been to! Kinda accidentally since it was so close to home.
We got there about 3 pm and they were serving only snacks, a reduced snack menu, you know? No actual meals.
I was a little frustrated, since I was starving.
The good thing is that during happy hour you can have a glass of wine for 6 dollars.
All we need in a time of financial crisis!
We had some pizza-slash-sandwich which I didn't enjoy especially, and I can't talk about the food since we didn't have an actual meal there.
But the wine was incredible and the view was so beautiful. The place is all made of glass, on a high floor. Sunset view from the table! Amazing!
La Marmotte was recommended by a friend who's a regular. It's as cute as you can see from the picture, looks like a chalet!
Very intimate atmosphere – it's actually a little house, very small, no view. All closed, with one table by the window (which we got! yay!) but all you can see is the snow on their backyard.
Cosy and cute.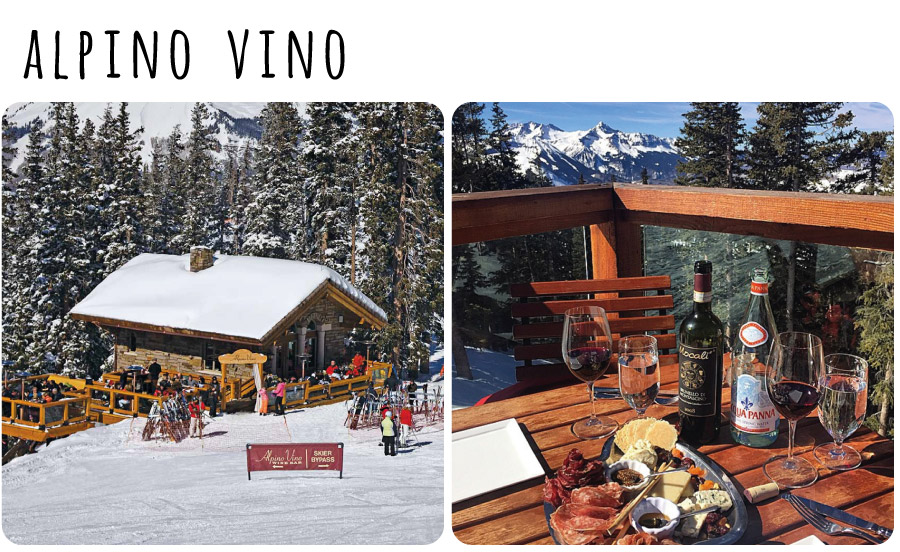 Alpino Vino is the most famous restaurant around there. Everyone recommended it. We booked it for dinner.
It's an event in itself, since it's the highest restaurant in North America. That single fact made me curious about it.
We made our reservation and by 6 pm we were waiting for the shuttle they offer to the location.
Yep, that red little truck in the picture! It's their snow cab. They schedule the ride with everyone who's going by the same time and there we go!
We went up the mountains forever before getting to the restaurant.
We arrived. Since we went by night, no view for us. Can you imagine being at the highest restaurant in North America but not being able to see anything, no view? Yeah…
We were greeted with a champagne glass and then moved to our table.
And it was beautiful, facing the fireplace, super romantic. And then the waiter came to our table to explain that the restaurant offered a tasting menu and each course harmonized with a different wine. All white. Which I don't do. I only have red and rosé wine. So we were listening…
Then he explained that all we could pick was basically the main course and the dessert, from two options each. We ordered one each, since there were two. And we waited.
No prices were listed on the menu. No one told us that it worked that way when we booked, we were really surprised.
We asked if we could have red wine instead of white. The guy didn't take it well. They take it wine very seriously around there, explain glass by glass before they serve it, details about the harvest and all, so he tried to convince us the whole time that their suggestion was the best and all. But we won. We ignored his babbling (he was actually rude, you know?) to have what we wanted.
And then the food started coming.
It was all very good. No woooow, but good.
And, in the end, the bill. US$ 700 for the couple. Not that good, right?
I believe that's an important information to have in mind. If we knew it from the start, got prepared to it, I guess it would be fine. The problem is to be taken by surprise and having no other option. Taking the cab, getting to the top of the mountain and no one telling you what awaits you, giving you a menu with no prices listed… Well, kind of a prank! But it's alright. It was a nice adventure and we laughed about it. Some story to tell…
In fact I told it in such great detail so no one can say I didn't warn you and blame me afterwards!
The day after Alpino Vino! Lol. We went for a good old pizza to make up for it.  
Some friends (pretty picky with food) recommended Crazy Elk for the best pizza ever. And the guys whom we shared the snow cab to Alpino told was about Brown Dog, where we accidentally bumped into while we were strolling around town. So there we went.
It's REALLY cheap and REALLY good.
I still think about that pizza. And the slices are huge. We had one each with soda and payed about 8 dollars.
Amazing! Must go.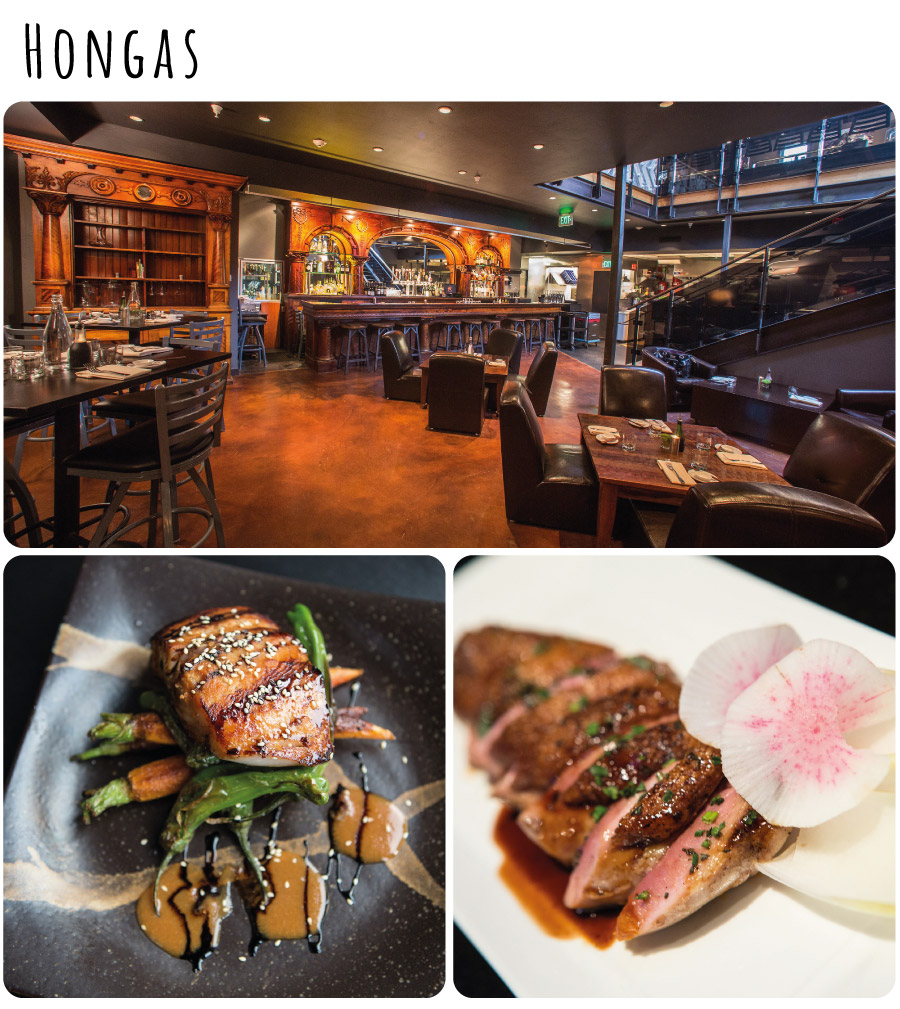 Our last restaurant, last night.
Loved it! I think it was my favorite. For those who like sushi, it's excellent. I loved it.
We had a bunch of different stuff and it was all delicious!
It's bigger, zero romance, zero snowy/cosy vibe. Large restaurant atmosphere. But the food was really, really good.
__
That's it
A bit of what we had in Telluride! 
I usually say a little bit about lots of things, right? But now it was really a little bit about just a few things. I wish I had much more to eat, there are several restaurants on my list for the next time!
Soon, I hope!