Top 10 things to do * Buenos Aires
Thursday August 16th, 2012
I spent a week in Buenos Aires. More than enough time to get to know everything around there… Perfect for those who don't want to be in a rush to see everything. For those who like to enjoy some wine and do some peoplewatching in every neighborhood… That's how I like to travel. With enough time in my hands… To get into the city's day-to-day. And that's what I did!
So here are my 10 favorite things to do in the city:
Mandatory for the antique lovers! A shed filled with little shops for those who are looking for rare pieces. If you stop by, walk by the entrance walls and see the balloons painted by Jayminho. Graffiti is legal in Buenos, all you need is a permit from the owner of the place. He asked, told he's an actor who plays a street artist and they allowed it! It's beautiful! Actually, it was two drawings. This one and a similar one on the Honduras train tracks, in Palermo. If you stop by, just photograph it and send us! He'll be thrilled!
Speaking of graffiti, this is a mandatory tour for the street art lovers. It's by a specialized agency. They have walking and bike tours, workshops, everything! We took the walking tour, which cost us 25 dollars. We walked around the art pieces in Palermo. Very cool! Also, we were lucky to see an artist finalizing his work at a studio. That was pretty fun. And made for some good pictures.
I enjoyed walking around by night. Taking a stroll by the river. Just wandering around and picking a charming restaurant to have some wine and watch the people. Super touristy, I met a bunch of blog readers, you'll find Brazilians everywhere.
Super charming neighborhood. To fulfill the tourist obligation, start from the street market that happens on weekends. I recommend going there on Saturday and save the Sunday for San Telmo. Unfortunately it rained a lot on our Recoleta day, so the market wasn't at its best. From there, we went to visit the cemetery and Evita Peron's grave. I love that cemetery, it's so beautiful. It also makes for some good pictures. And, right around the corner there is the Patio Bullrich mall, which is pretty cute and hosts my favorite local shops: AYRES e RAPSODIA. Love their Zara too!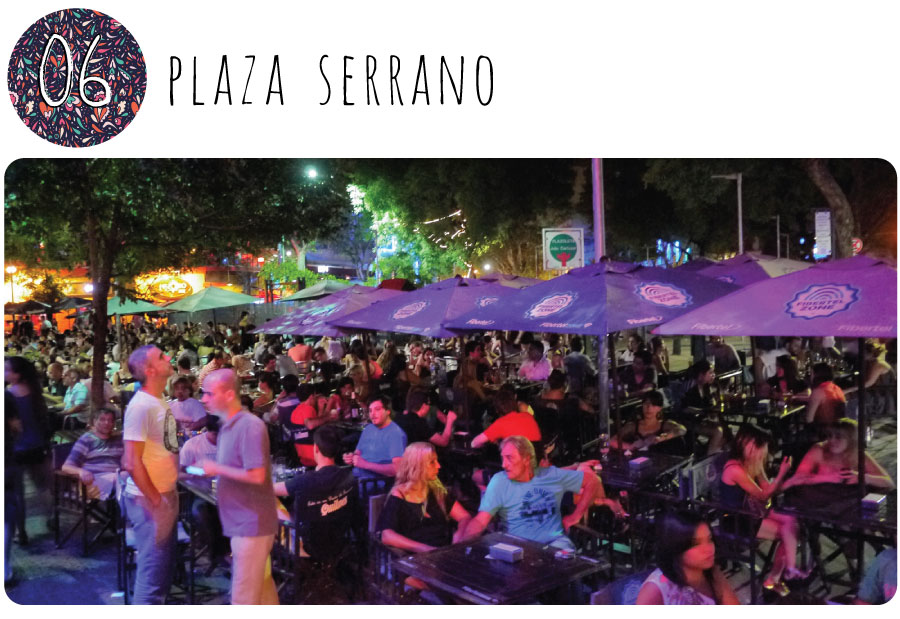 That's where Palermo nightlife happens. We went there for four nights and I loved it all the times. We tried a different bar each day. The square is surrounded by bars. You just have to pick one!
MANDATORY museum. I was crazy to see Tarsila do Amaral's Abaporu and the Frida Kahlos in their collection, but they were out, as usual. Until november. I think problem is with me… Do you remember im Venice, when I wanted to see Da Vinci's drawings and they were out for restoring? That always happens to me… So sad!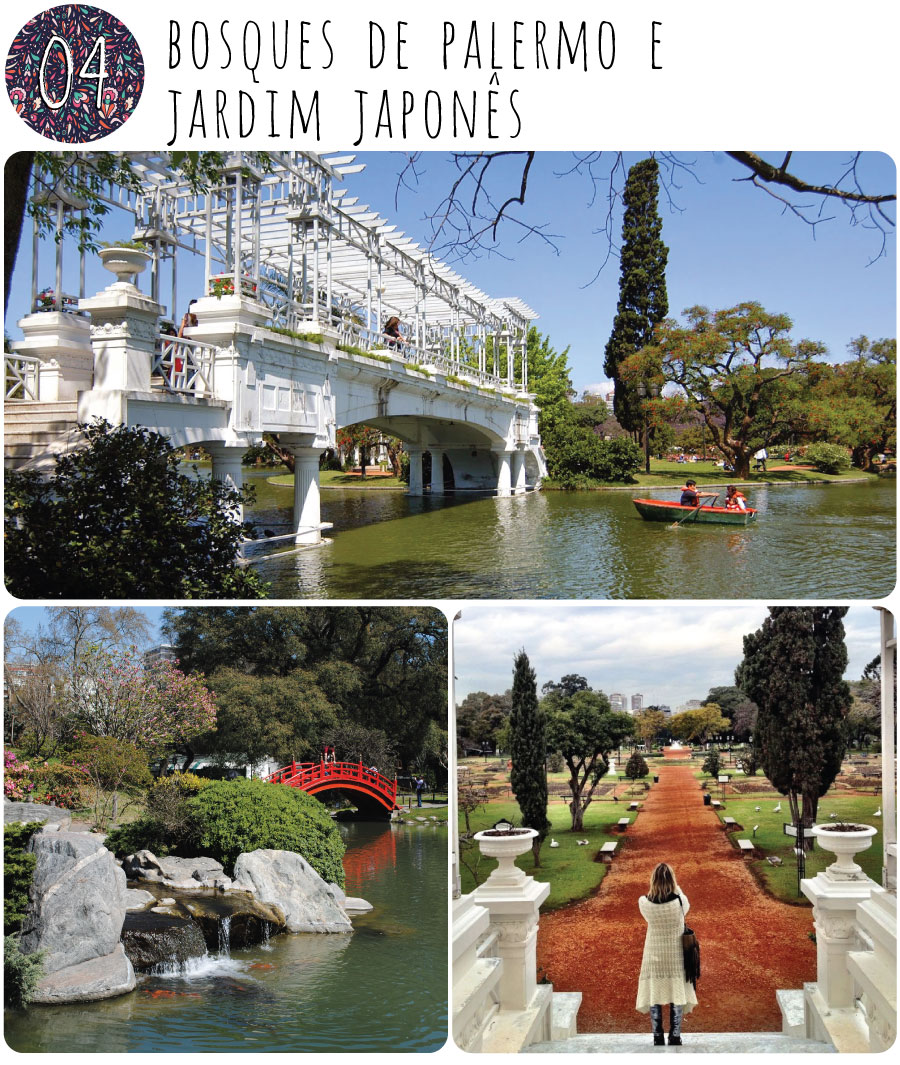 Two gorgeous parks! The trees were dry, so we barely couldn't see flowers around. I saw it in just one tree at the Japanese Garden. But I really liked it and took several pictures. I might even say that the dry trees are even more charming. Can't say which one was the most beautiful. Loved it.
Largest neighborhood in Buenos Aires. Divided into Palermo, Palermo Soho, Palermo Hollywood and Alto Palermo. Did I forget any? Don't know … What I know is that you must walk all around the place and discover every little shop and every little corner. Most restaurants in my top 10 are in that area. Loved it. How I enjoyed strolling around those streets…
Super touristic, but pleasant thing to do. The San Telmo fair, on Sundays. Loads of cute stands, artists all around the streets and people dancing tango on the sidewalks. Super cool!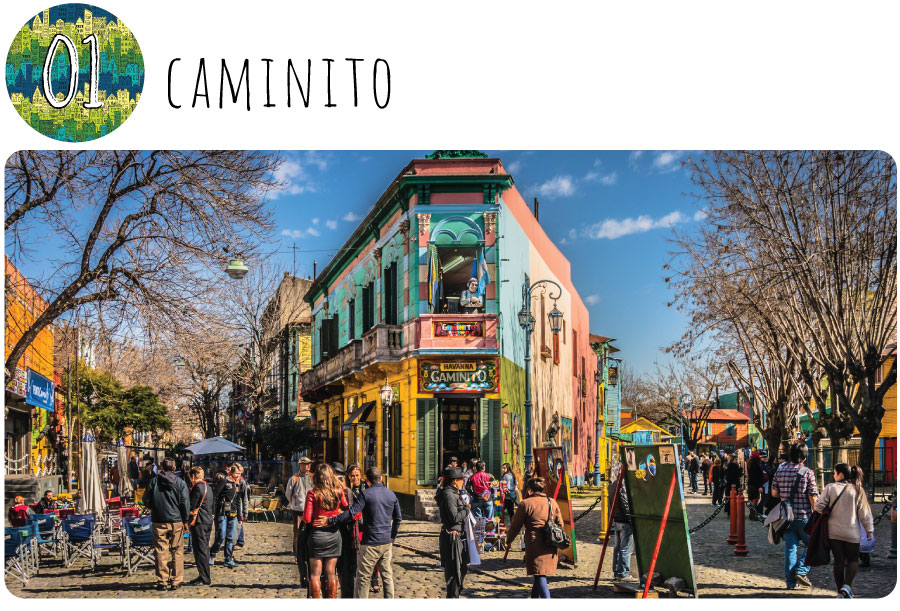 Two little streets that cross each other. It's tiny, but really charming. Colorful houses, shops and restaurants. They named it Buenos Aires natural museum. The deal is to sit and take pictures wherever, just to enjoy the atmosphere. You'll also bump into a bunch of Brazilians, that's life. But it's definitely worth it! If you're accompanied by a soccer lover Boca Junior's stadium, La Bombonera, is right around the corner.
That was my Buenos Aires… And my tips for who's spending some time there.
And, as usual, if you have any incredible tips from the city to add to this list, just leave a comment!
See you in my next destination!