Top 10 things to do * Florence
Wednesday June 6th, 2012
I spent one of the most beautiful (and cosy) weekends ever in Firenze. It was truly special! So I want to share with you guys everything I did and loved. There you go: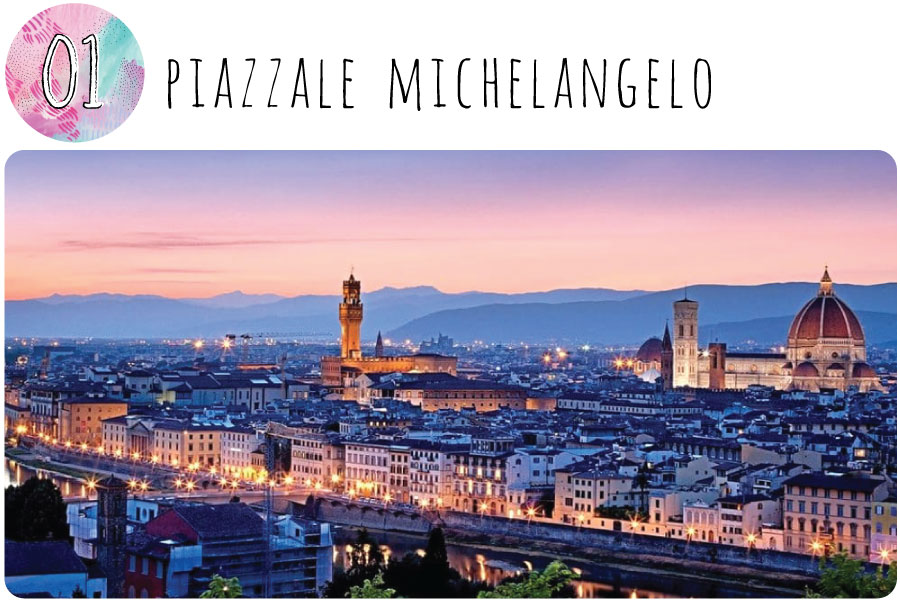 I got to Firenze by the end of the day and I had already put together a bunch of tips by friends of mine about the view from that place. I dropped my bags at the hotel and ran there. I just wanted to feel like I had really gotten to the city, you know? And since I'm crazy about sunsets I thought there would be no better way to do it. And I was right! It was beautiful! Gorgeous place, amazing view and lots of cool people. Lots of tourists, of course, but definitely worth it.
By dusk, I went down to the city by foot and bumped into some cool bars. So if you want to go for drinks after your stroll, you'll be on the right spot.



The most important museum in town. One of the most important in the world. I saw Da Vinci, Giotto, Michelangelo, Tiziano and Botticelli. I just died with the Botticelli room… Breathtaking. I spent hours and hours there just mesmerized by his pieces…
Amazing day. Got out of there just feeling fulfilled, you know? With lots of new stories to tell. Incredible. The birth of Venus was my favorite. Like a dream.



My favorite spot in Firenze. For real. It was once the residence of the Medici, the family that ruled Firenze and was a major sponsor of the arts, churches and museums. One of the most beautiful places I have ever seen. Wish I could live in there! I bought a three-day ticket and it was the best thing I could have done. Also because the guard there really liked the cut of our jib (mine and my friend Jada's), since he took us to see the entire castle, even the rooms closed for visitors. Needless to say I almost passed out, right?

Oh, if you have some extra time on your hands, take an entire afternoon to hang at the lawns of Giardino di Boboli. Bring some wine and some good company and you'll have one of the most memorable afternoons in your life. That's how it was like for me…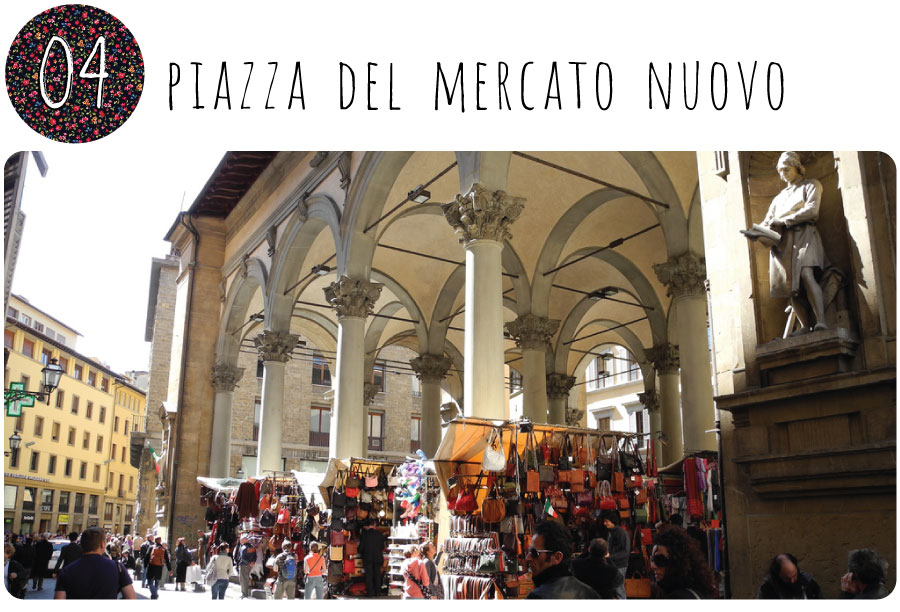 I should mention here the piggy/wild boar trick. Many people corrected me on Instagram saying this is a wild boar and not a piggy, and it is, indeed. But the sign says "Fontana del Porcellino", which means piggy's fountain.
Anyway… About the trick. Some people say it brings money, others say it brings luck or even that it brings you back to the city. Then I was told by some to cover my mouth with my hands, and by others to cover my nose. In the end I covered both and took the picture to record the moment. If people say it helps, it can't hurt to go there and check it out, right? 😉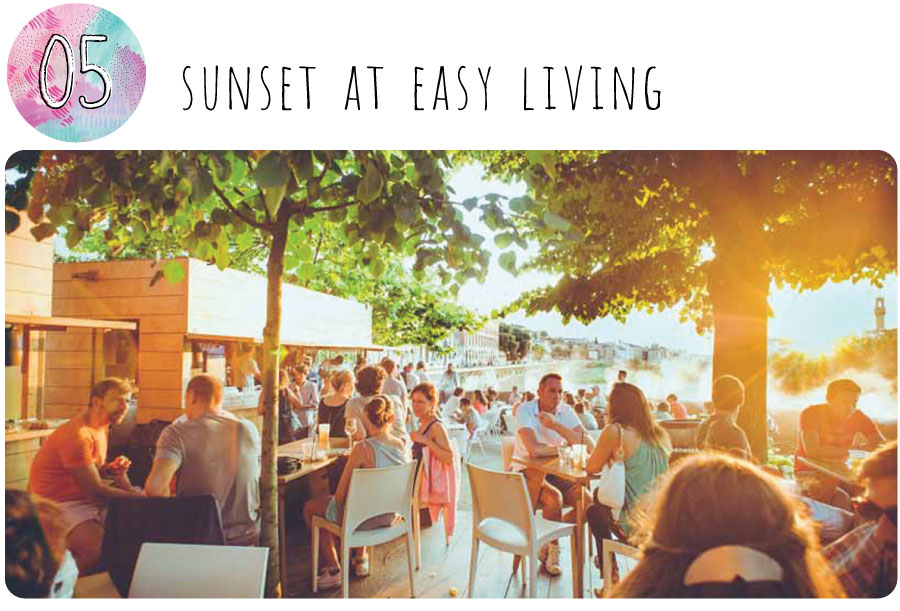 It's pretty close to Piazzale Michelangelo. I got there kind of by accident, on my last day in town, strolling around. I saw it and decided to stop by for some ice cold wine and yet another sunset! I went nuts about the place… For drinks and pretty people it was the one I liked the most. You should go by the afternoon, which is when they have the aperitivo, pretty traditional in Italy, when you pay for your drink and can help yourself to some (delicious) appetizers, as much as you like. Loved it!
And it faces the Arno river, crazy beautiful…
Arghh, can I go back already?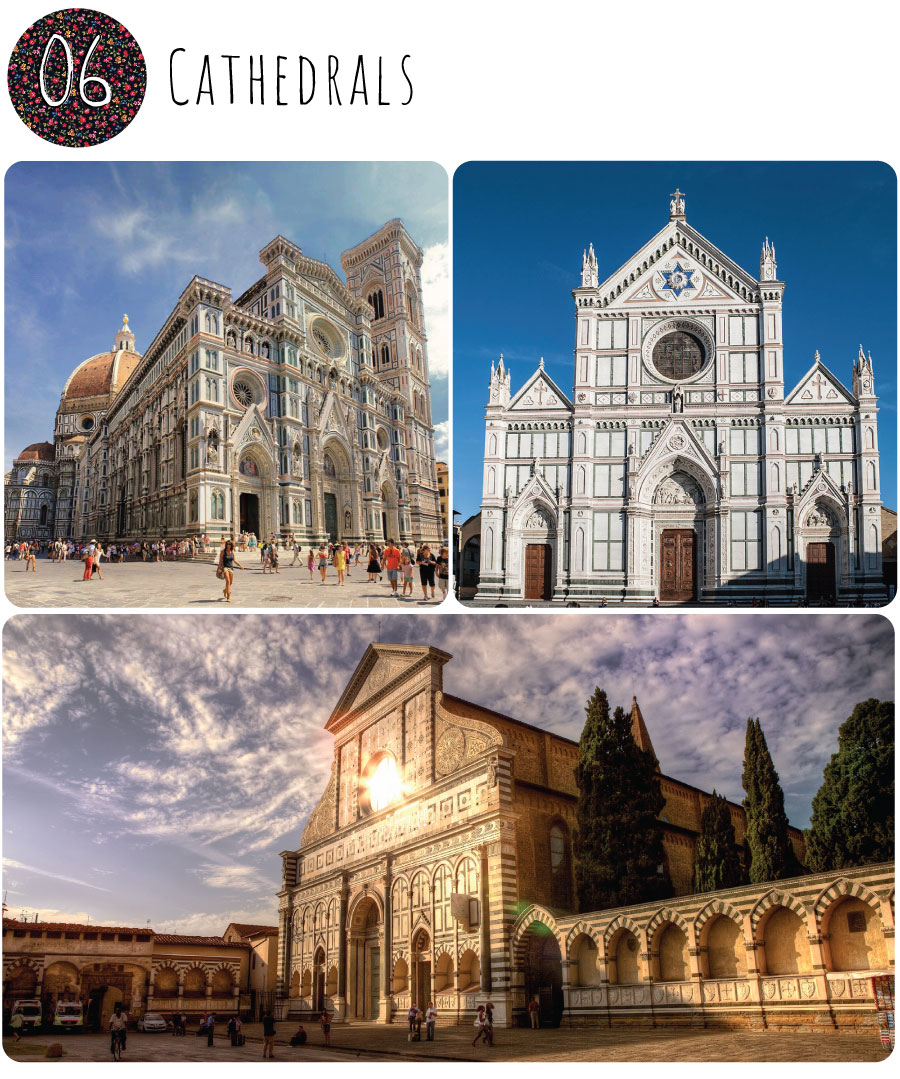 Duomo:

The most beautiful I have ever seen. Haven't been to the Vatican yet. I'll go there this week. But this was the most beautiful one so far. I got the goosebumps when I got there. One of those things you can't explain, you know? It took two centuries to build and it's the largest cathedral in the world. Unbelievable.

Santa Croce:

There you'll find 276 graves of the likes of Michelangelo, Machiavelli and Galileo. The cathedral itself is pretty beautiful too. Must go.

Santa Maria Novella:

Another amazing one, with a cosy little square in front of it, with amazing musicians playing an amazing sound. Like in a movie, you know? That's how you feel!



Delicious food and breathtaking view! Just go!



Delicious for a stroll followed by lunch. You feel like you're in an outdoors museum, for all the sculptures around. Actually, the copy of Michelangelo's David is there (the actual one is at the Accademia gallery!) and it's always packed with tourists. Packed, but pleasantly packed. I enjoyed it.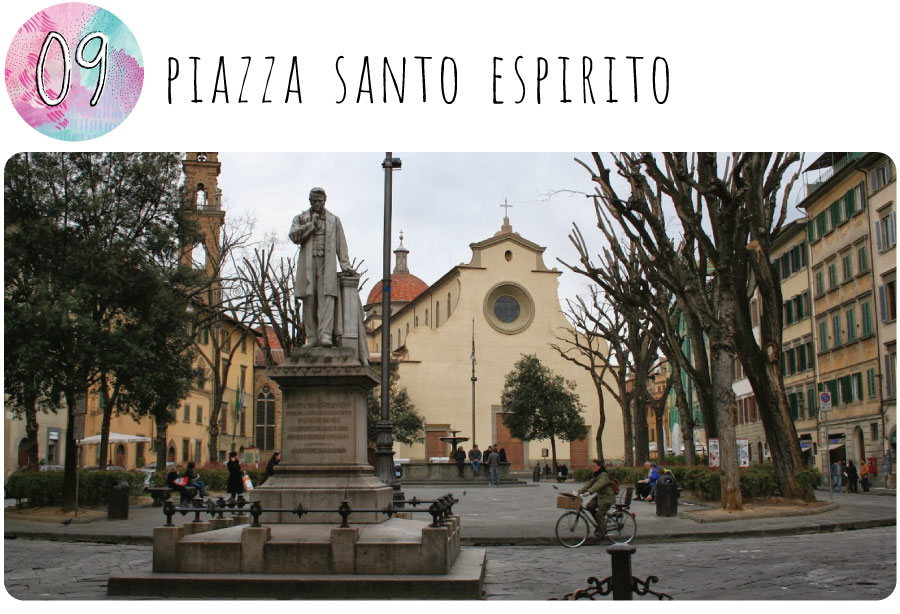 Where it all happens by night (at the moment! Those things always change, right?) at Firenze. We made friends with some people there, who took us to this square surrounded by bars. Pretty lively. If you're thinking of going out, having a couple drinks and meeting some cool (local, not tourist) people, that's the place!

We got there by the end of the day with zero battery on our phones… So no pictures to illustrate, unfortunately.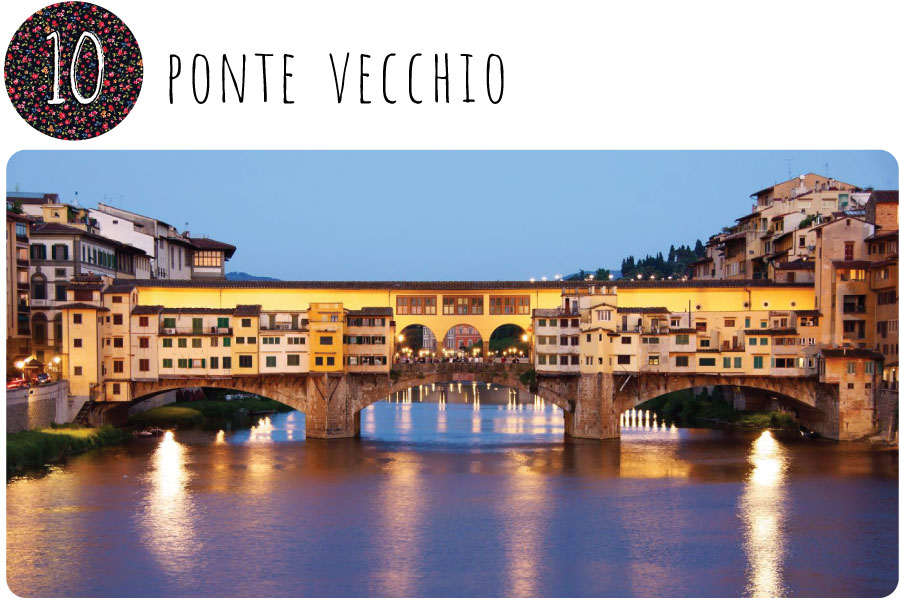 Beautiful, so, so beautiful. A bridge full of silver and gold shops. It was built in 1345 so that the Medici family could cross the river without blending into the crowd. It was the only bridge in the city that escaped from world war II destruction. There I took my most beautiful sunset picture.


I guess that was it… 3 intense days, pretty touristy and really (really!) happy. Oh, travelling is so good for your soul… I got out of there renovated! Completely. With lots of stories to tell… And in love with the place…

I'm going back several times. I'm sure. 
I'll leave you without the shopping tips though, since I bought nothing besides museum tickets. Sorry!
I'll be back soon with my Top 10 Rome!!! Let me just go and experience it first…
Missing our routine here! Your comments and all…
It will all be back soon…

xoxo