Top 10 things to do * Venice
Monday June 11th, 2012
I made another good friend (and photographer!) to keep me company in yet another destination: Venice! I always dreamed about getting to know this place… In fact, the both of us! Me and Caio. So we took advantage of the short distance between Rome and Venice and took three days to hop on a train and get to know the city.
How it ended up? Another TOP 10 for us! What a beautiful place… Magical! Oh, loved it! So, there you go: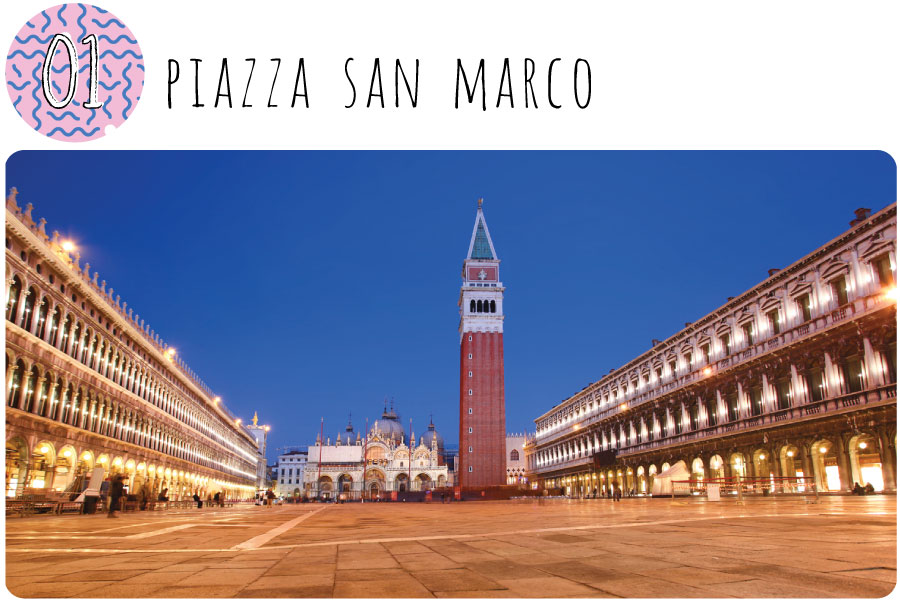 It's the city's most famous square. Packed with tourists the whole time. Cute little restaurants around and lots of starving pigeons. If you're not scared (or disgusted) as I am, sounds pretty fun. People just sneak in the middle and they all go towards you. If you have food in your hands, then get ready for a bunch of them! Makes for good pictures and good laughs though. Check it out: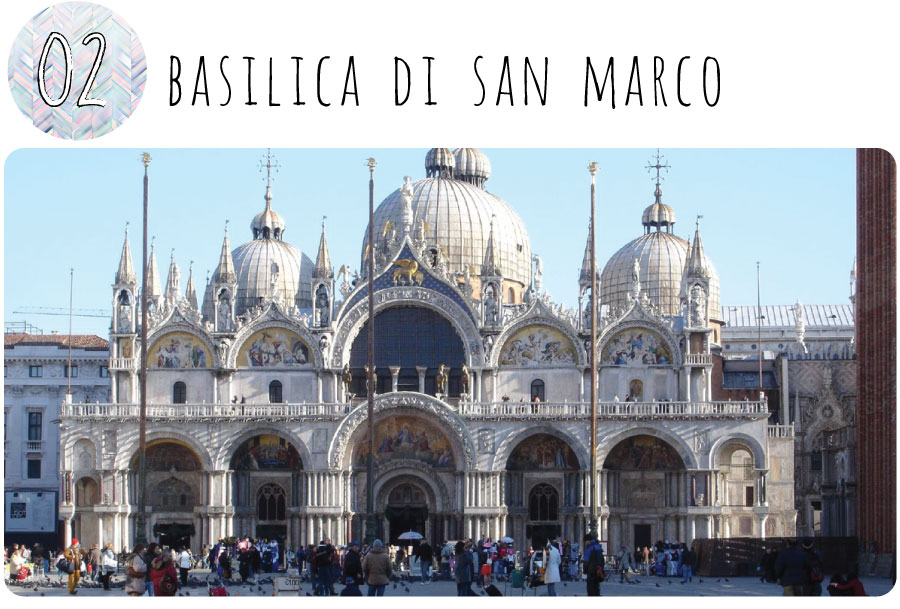 The most important cathedral in town. It's on the same square, as you can see on the background of the pigeon pictures. It's definitely beautiful, but as I was coming from Vaticano and Duomo di Firenze (the one that impressed me the most!) I wasn't very touched, I must say. But it is beautiful, with mosaic walls and an amazing view from the rooftop.

So, so beautiful! My favorite bridge! I learned from a gondolier that Venice has over 400 bridges to connect the 100-whatever (don't remember the exact number) islands that form the city. And 100 churches! Yes, one hundred! I was shocked when he told me. I digress.
What I really wanted to say is that the Bridge of Sighs was the most special one for me. It connects the constructions of Palazzo Ducale and Nuova Prigione ("new prison"), which are separated by a channel. It was named like that because it was through it that the prisoners went before they were sentenced to death. That is, their last sight of Venice, and last sigh of life. Wow. That place really touched me.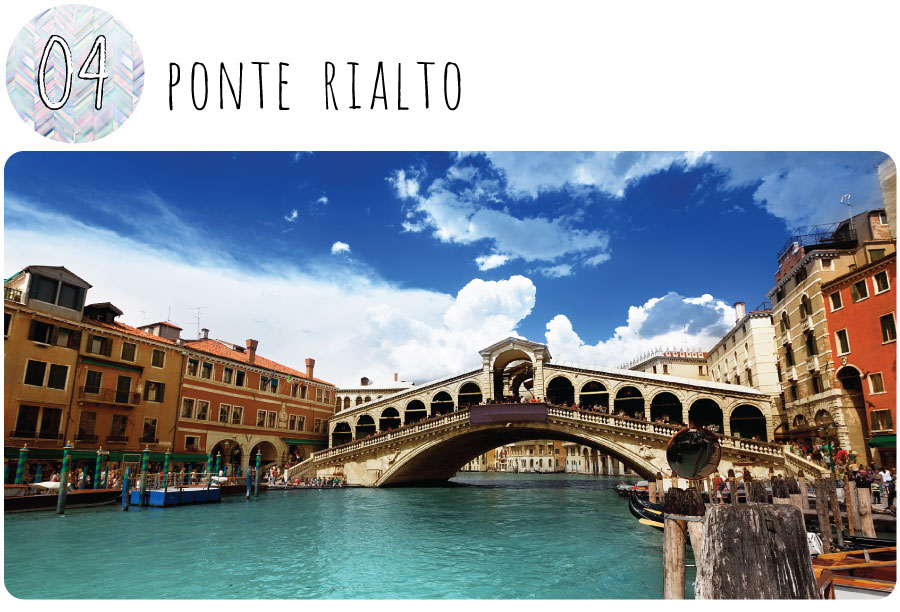 Also beautiful. A postcard from Venice. Makes for great pictures. But my favorite ones were taken during the gondola ride. Looking at it from the sea. Check it out:

It's a little pricey but definitely worth it! The ride is really pleasant and we picked a really well-informed gondolier, with lots of stories to tell. The precision of their ride is so impressive. Those teeny tiny channels you're certain the gondola will never get through, you know? Mandatory!
If you go as a couple, there is also the option of a singer during the ride. I know it sounds awfully tacky, but I swear it's super fun! The channel my hotel room faced was in a gondola route, so I would always hear the guys singing those songs we never get right, like "Volare, oh oh. Cantare, oh oh oh oh. Nel blu dipinto di blu. Felice di stare lassú". Amazing!

We went up to see Venice from the top. It didn't amaze me that much, especially because there are too many security bars, which makes photographing a little difficult. But we were there in time for the bells ringing and it was great. They ring hourly. And they're huge. To see (and listen to) them ringing from the heights made it worth it going up.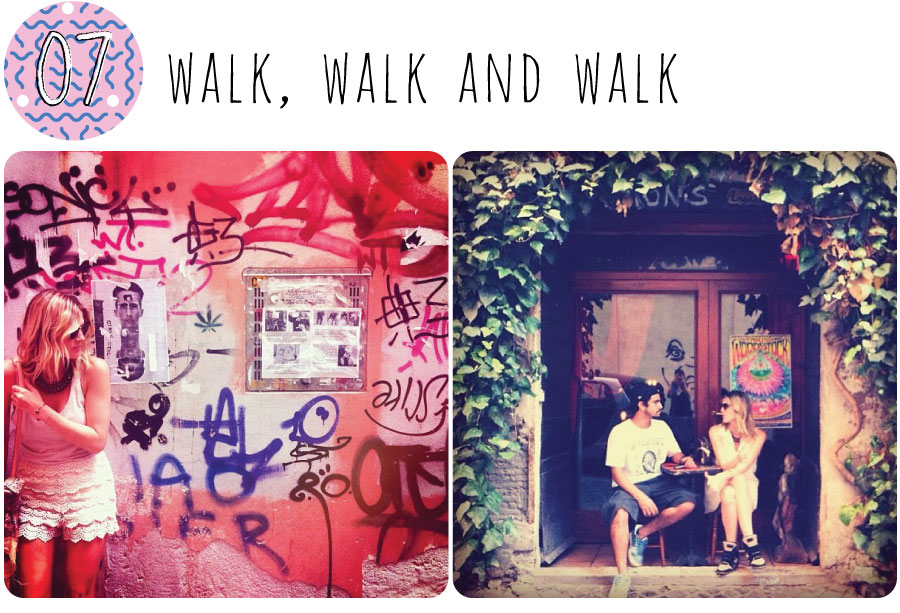 Everything in Venice looks like a movie setting. Seems like nothing there is real. The colors. The flowers. The small buildings. Everything! So what we did the most was just strolling aimlessly and photographing the surroundings. Just wandering around and bumping into cute spots, stopping for a picture or even some coffee and peoplewatching. So good!

I fell for the restaurants full of flowers by the sea. There are many of them with a view, especially since there's water all over the place. Like this one in the picture, that we went and loved. But some of them are actual piers, in the middle of the sea, and not by the small channels. It's incredible… All that by night, with the moonlight… Magical! Too bad our phones were out of battery and we couldn't record it…

Galleria Dell'Accademia
It hosts the largest Venetian Renaissance art collection in the world. I really wanted to see Da Vinci's drawings, which I knew were there, as well as the "Feast in the House of Levi", by Veronese, which had been commissioned to be the Last Supper but had its title changed for being considered too profane. But guess what happened: the drawings were all being restored outside the museum. The portrait was there, but half-covered by cloth, also being restored. We were a bit frustrated, but ok. It happens.
Collezione Peggy Guggenheim
One of the most important modern art collections. Kandinsky, Miró, Magritte, Picasso… If I had to pick one, it would definitely be this one!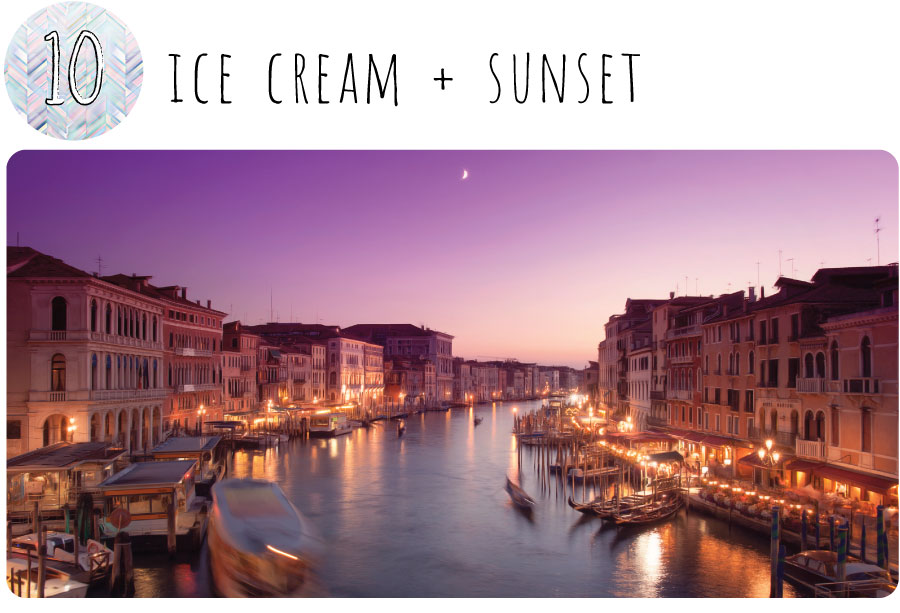 Ice cream all over the city (as usual!) and amazing skies. So just buy your gelato by the end of the day and pick the best spot to watch the sunset!
Oh, Venice…
You were so good to me!
Loved it.
See you next time!