Top 10 * Restaurants in BH
Thursday June 19th, 2014
I went to Belo Horizonte for a week! Enough time to get to know a bunch of delicious restaurants to talk about here. Talk and go through another TOP 10 for us! Another city for our food map! Yay!
And I knew I was going to treat myself to some good food from the start. Me, a sucker for pão de queijo (cheese puffs). I knew what to expect! And I wasn't disappointed! Ready?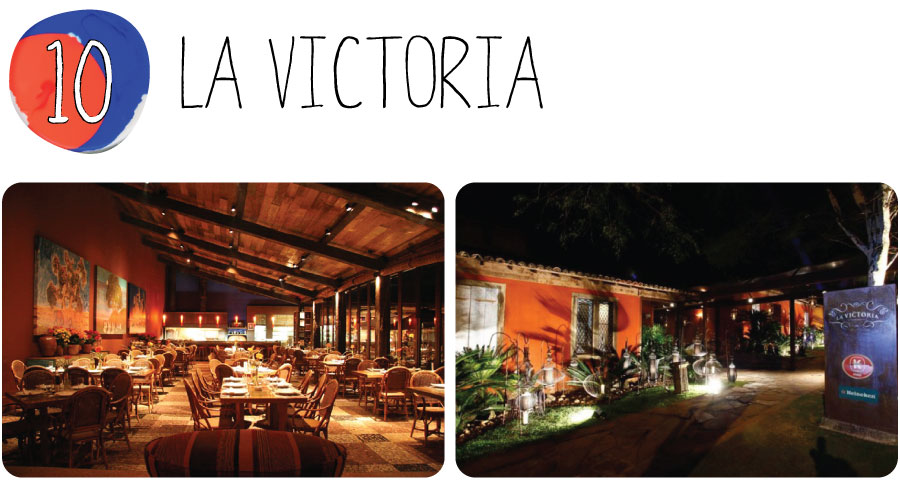 La Victoria is a Uruguayan restaurant! So, so beautiful! And great food. Big plates! Go for the biro biro rice, egg farofa (fried manioc flour), fries and, of course, meat, their specialty. Hmmm… My mouth waters just at the thought of it! Oh, and don't forget to order their caramelized Uruguayan dulce de leche crêpes. Boy, did I have some dulce de leche in BH! So good!
It has the word pizza in their name, but I didn't try a single slice. I went for the empanadas, as recommended by my friends. The outcome? Six savory and a sweet one. Sooo delicious! It has more of a bar vibe, laid-back, good for a beer with friends. Cool bar. I enjoyed it. And the empanadas? Worth every calorie! Amazing!
A café inside CCBB. Yep, Café com Letras is inside the museum! And it's not just a café, since it has a pretty wide menu. Lunch and dinner options. I had a pretty good crêpe. A good cocktail as well. But the atmosphere is their best feature. It's inside CCBB! What else would you need? They have live music at night, piano and voice, so charming! Loved it!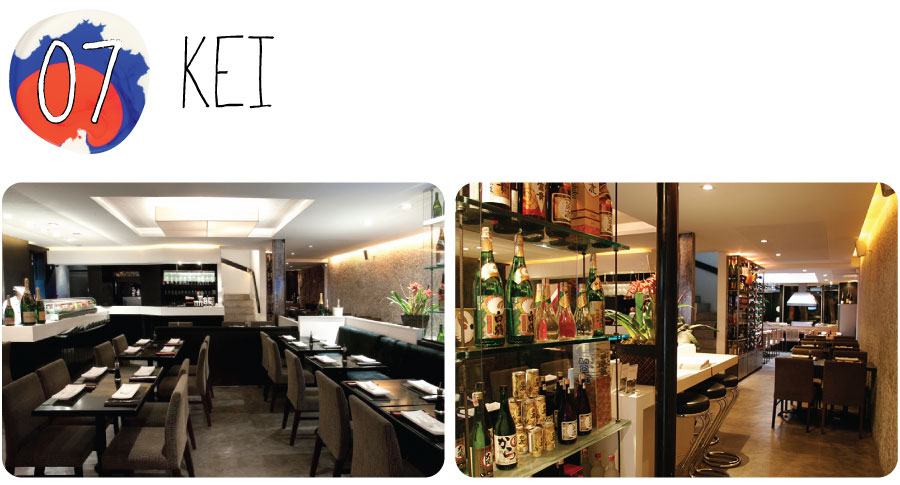 Perfect place for the sushi (and sake cocktails – I recommend the one with lychee) lovers! KEI is the cool sushi spot in town. So good!
How amazing is Graciliano? I went for lunch. It's kind of a fancy all-you-can-eat place where you just pile everything up in your plate. Like mixing sushi, risotto and lasagna? That's how it's like. I didn't know where to begin. And I got there so starving (hadn't had any breakfast) that I tried a bit of everything. Great sushi, amazing pasta, fantastic homemade meat, rice and beans. Then there's the second round at the dessert table. Think about it. Pudding (I had tried it at a friend's house, since it's a pretty well-known pudding in BH! Amazing!), oreo pie… Anything you can think of! A must-go. Homemade food, charming place, delightful balcony, everything was awesome! Loved it!
A Favorita is the only one I already knew! I went for dinner (it's a pretty well-known location) the only night I spent in BH in the beginning of the year for work. And it's very, very good. At both times, I ate more than I drank! I got there late, not very hungry, and ended up just having some appetizers and some good wine. I loved the mozzarella with dried tomatoes and balsamic honey, as well as the peach palms with grana padano cheese and fresh oregano. Picture that. So, so good! I wanna go back there for a proper meal though. I'm craving it now! And the audience is the best too. All the beautiful BH people go there!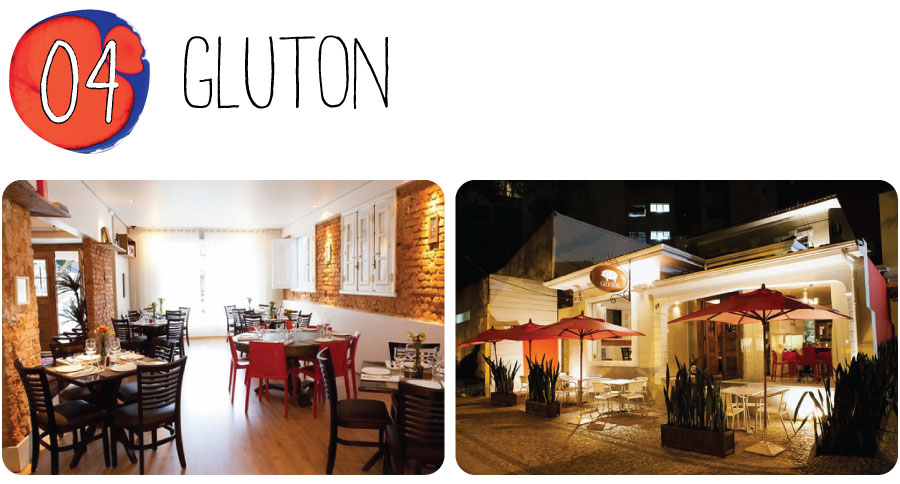 Gluton has won several awards for best contemporary restaurant and chef of the year. And it wasn't a one time thing! I read that on their website, when I was looking for pictures for this post. I went there without knowing any of that! Another entrecôte that made it to my tried-and-approved list! Boy, do I love some good meat! And the appetizers are all delicious, too. Loved it!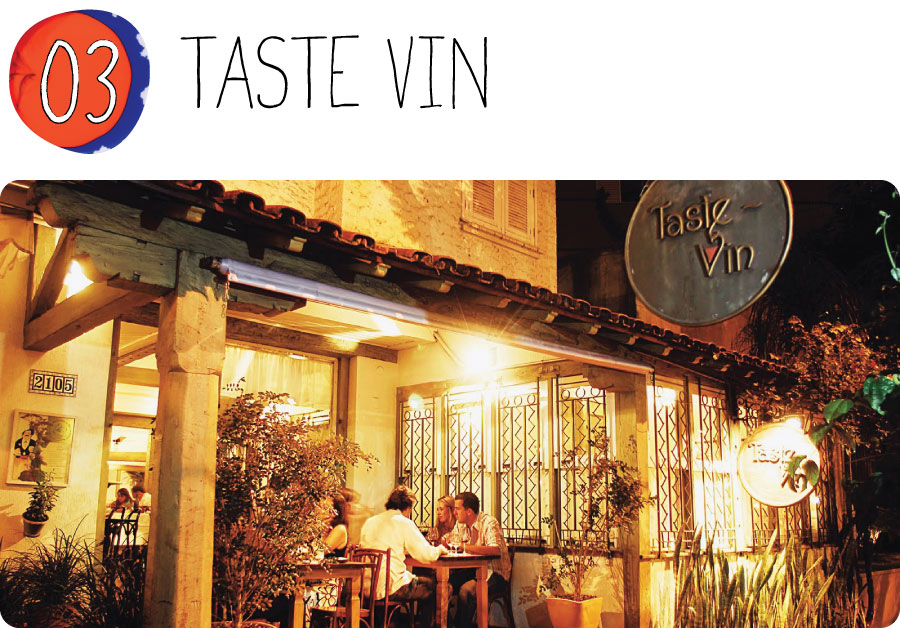 Taste Vin is a French place with a fantastic wine menu! My friend Bianca (who hosted me and guided me through all those places, with recommendations of what to order!) recommended the shrimps provençal, saying it was one of the best in Brazil. So I followed her lead (she hardly goes wrong!). And I was crazy about it! So good. Another nice surprise was the spinach gruyère soufflé. So delicious! A must-go!
As soon as you're seated, order a mojito! One of the best I've ever tried. Pretty well-known at D'Artagnan. Another one for the fancy places list, perfect for dinner and cocktails (so many delicious ones!) before going out. For starters I recommend the truffled honey goat cheese (divine!) or the rice balls! Then I ordered an also truffled gnocchi, which was a-mazing! The desserts are out of this world as well! Dulce de leche petit gâteau is the kind of thing I can't put into words. It's mandatory. If you go to D'Artagnan, you just have to try it! And then tell me what you thought!
First place goes to typical Minas Gerais food! Nutreal. We went on our first day, straight from the airport. When I got there, everyone was waiting to enjoy their Sunday afternoon at the derby club. Yep, the restaurant is located inside the club and it's open weekends only. We ordered sausages with fried polenta for starters and, as the main dish, meat, rice, beans, plantain and farofa. Think about it. A bowl of fresh, homemade black beans. Thick and well-seasoned. I ate like there was no tomorrow! And the atmosphere also helped bringing Nutreal to the top of the podium! Really pleasant place, rustic and charming, 10-people table. The best, hands down!
Boy, did I eat in BH! Brought some extra pounds back to Rio!
And found several reasons to go back there soon! Congratulations are in order for the Minas people. Those guys know how to treat themselves!
And I know we've got a bunch of readers from that area here! So here's all my loving for your town (and your food!). It's made it to my list of favorite destinations in the world!
Thank you, Belo Horizonte!