Top 10 * Restaurants in Los Angeles
Friday May 9th, 2014
By now you probably realized I'm a big eater, right? In a brief instagram search I bet that, by the first (second, tops) row of pictures you'll be able to find some #foodporn that makes for evidence. I LOVE to eat. So much. Too much. And I love even more to get to know new restaurants. Try new dishes. And then go again for the ones that really got me.
The good food hunting is such that I've been talking more and more about the subject here… You have probably noticed, right? I started with sparse posts. Then came the Top 10 Restaurants when I go on a trip (there was Miami, NY, Buenos Aires and London!) and now I started with my favorite or new restaurants in Brazil. I hope you're enjoying it… 'Cause I enjoy eating so much…
And, boy, did I treat myself in Los Angeles… Ohhh… Ready to crave it all? Shall we?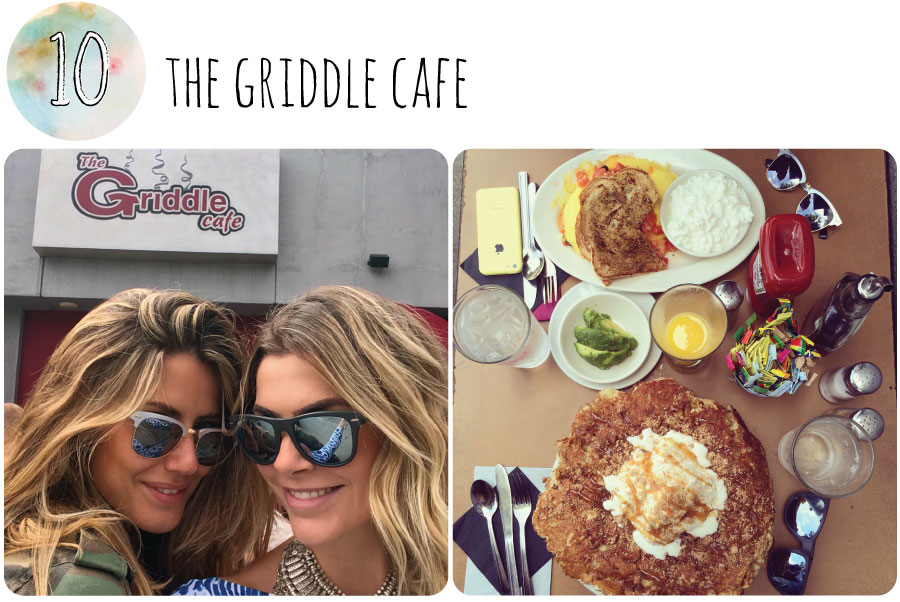 That's the first place I've been to. For brunch. It's is actually pretty famous for it. I had three friends recommend it. Pretty packed. Full of young people. Line at the door with the host screaming your name and organizing the lines according to the number of people at the table, sidewalk packed. I sat outside. Had their famous pancakes, which are huge. Banana, cinnamon, and some other stuff. The problem is there are walnuts in it, and walnuts are some of the few things I don't eat. I ordered their most popular pancakes, didn't think there could be walnuts in it and just got burned.  
How did it end up? I had three spoonfuls, tops, scrounged my friend's delicious eggs and called it a day. So I can't say I loved the food 'cause I didn't order properly. Too bad. But their brunch is pretty traditional indeed, so it's worth stopping by. Super cool.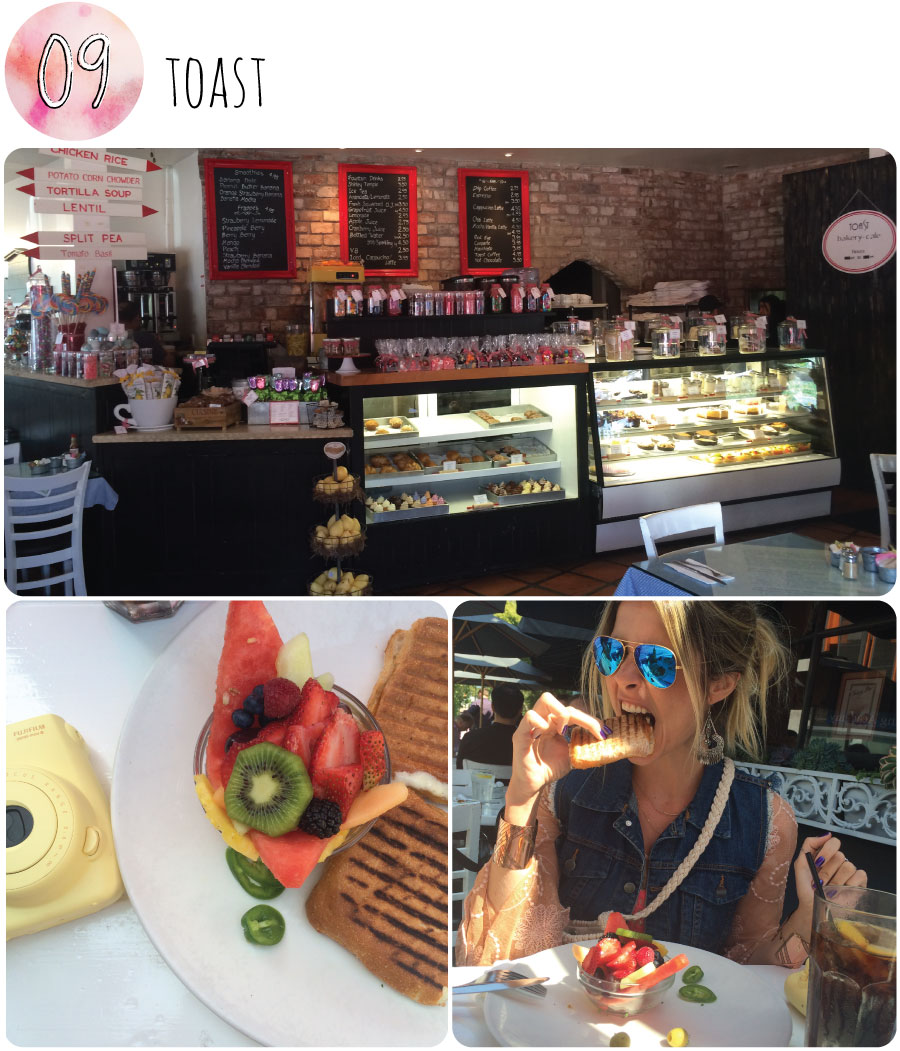 At Toast, however, I splurged on breakfast! Fruit. Bread. Toasts (of course) in every flavor. Pancakes. Waffles. And, boy, it's such a beautiful place! Super cute decoration with an ever cuter bakery inside. I was there around easter time, so there was a bunch of egg and bunny-shaped candies, so sweet.
Also lots of young, pretty people, but not so packed as Griddle. The tables by the sidewalk (where I sat at both places) are silent, spacious, delightful. And it was across the street from Toast that I found the kimono that was a hit in one of my coachella posts (here). A super cute hippie chic shop on the other side of the street. So, if you go to Toast, stop by.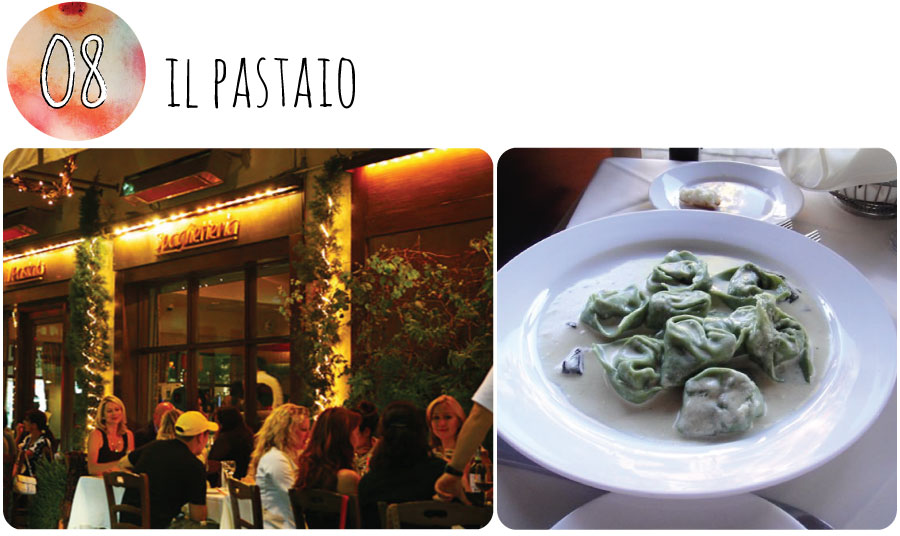 Mandatory for those who enjoy some good pasta. Theirs are super fresh, and I guess most of them is homemade. Very, very good. It's all good. They also have beautiful, hearty salads (I'd never go for salad in an Italian restaurant, but some people enjoy it, right?). A friend of mine had the lobster salad and said it was divine.  
I went nuts with the burrata (I order burrata virtually anywhere that has it on the menu) and the pasta on the picture, which was basically a gift from the gods, and I'm not being hyperbolical here!
It's always full, you'll maybe bump into some famous faces in there. We didn't have reservations, but they got us a seat. You can seat inside or out. If the weather is nice, I always recommend sitting outside!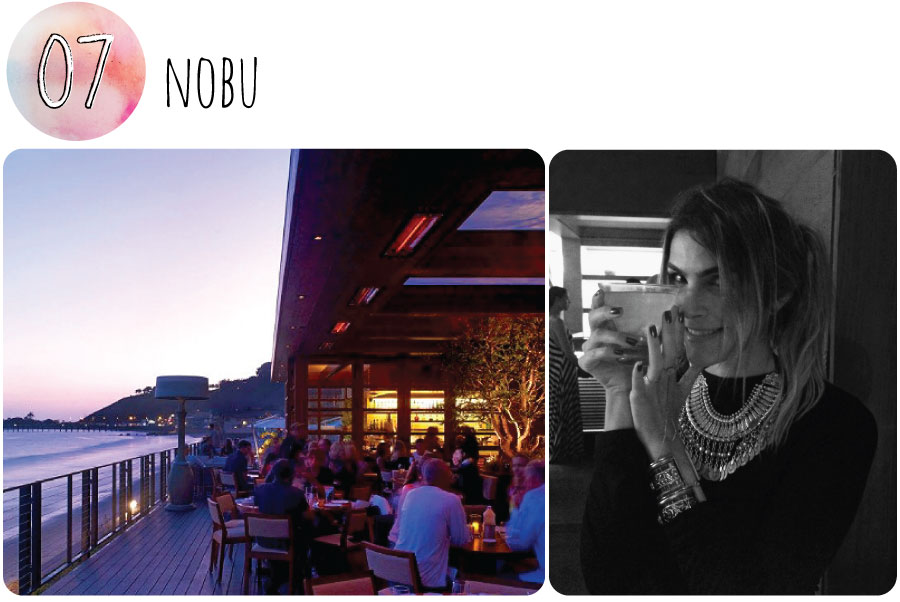 Nobu lovers must try the locations all over the world, right? So off I went to Malibu to get to know the first Nobu of them all. I guess that's the one. A friend of mine told me so, but feel free to correct me if I'm wrong. I didn't even google it to check.
It may or may not be the first one, but it's definitely the most beautiful I've been to! It overlooks the sea. There's this huge deck with tables (it was too windy when I was there, so I had dinner inside), perfect for watching the sunset after the beach over a fantastic meal.
About the food, I guess there's not much to be said. That amazing Japanese cuisine they master. And this time with a view!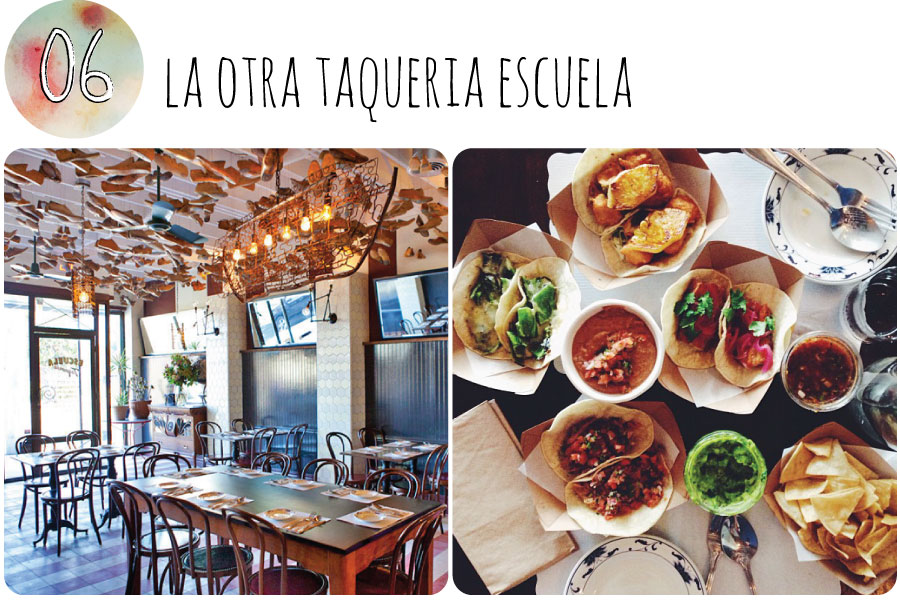 This is for the Mexican food lovers. Cover the table with tacos, order a bit of everything and share it all. It's a pretty cool place, super hyped up, perfect for drinks with a big group. Lively. Fun. And a great audience.
I was dying to get to know Soho House. Soho Houses are like Nobus for me! If there are any in town, I wanna go there! But all my local friends told me to go for dinner at Boa (at the ground floor of the Soho House building) and then go up for cocktails there, since the food at the first is infinitely better than the latter.
I didn't eat at Soho House so I can't compare, but I can say I ate pretty well at Boa. I might even say that I had the best truffled fries ever. We ordered a bunch of appetizers (all of them truffled!), shared them all, tried a bit of everything (table for 10!) and even had the waiter prepare our steak tartare on our table.  
All very, very good. Delicious meat. Amazing truffled sides. I'm definitely going back!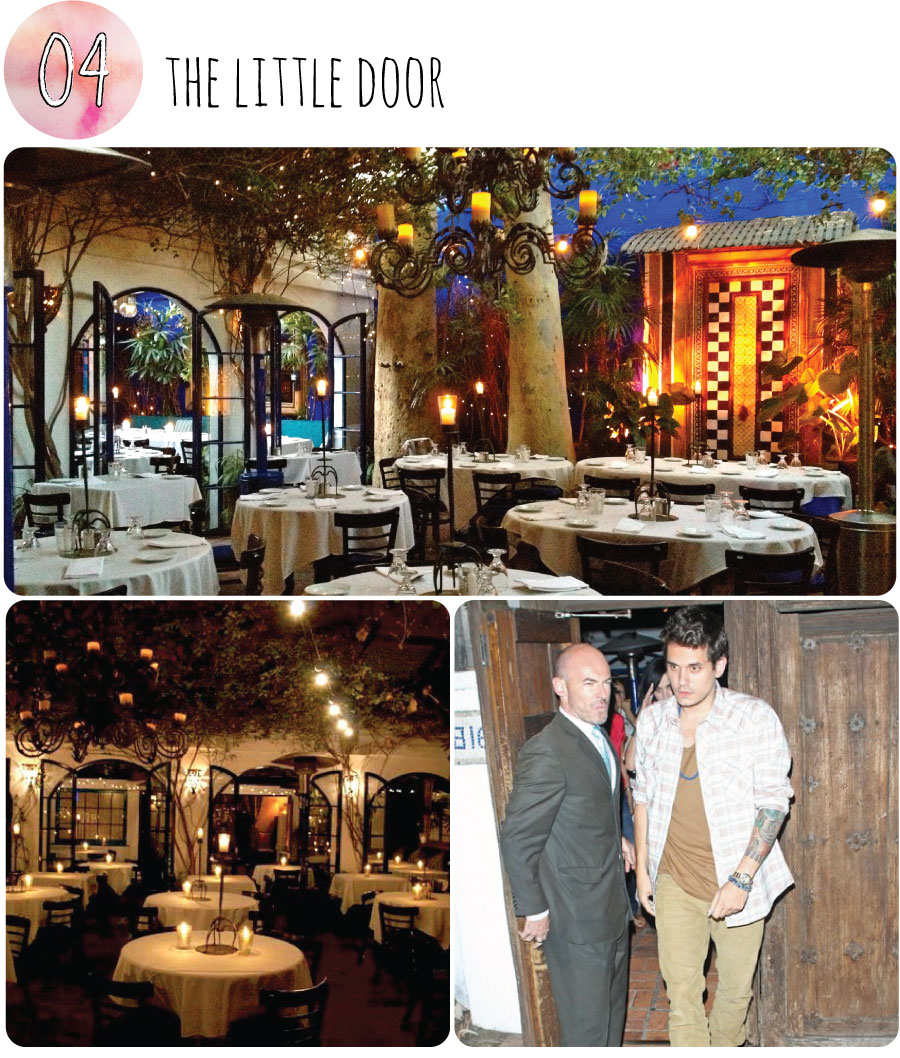 I already knew that The Little Door was one of the most romantic restaurants in town and got so jealous when I read in a gossip website that John Mayer took Katy Perry to dinner there. I left Brazil with the place on my list. It was a must go for me. It's sooo beautiful. Many different rooms, four, I guess. Some with more, other with less tables.
Book in advance. No first come, first served. But definitely worth it. All decorated with string lights. Really super romantic. French menu. Live piano. Need anything else?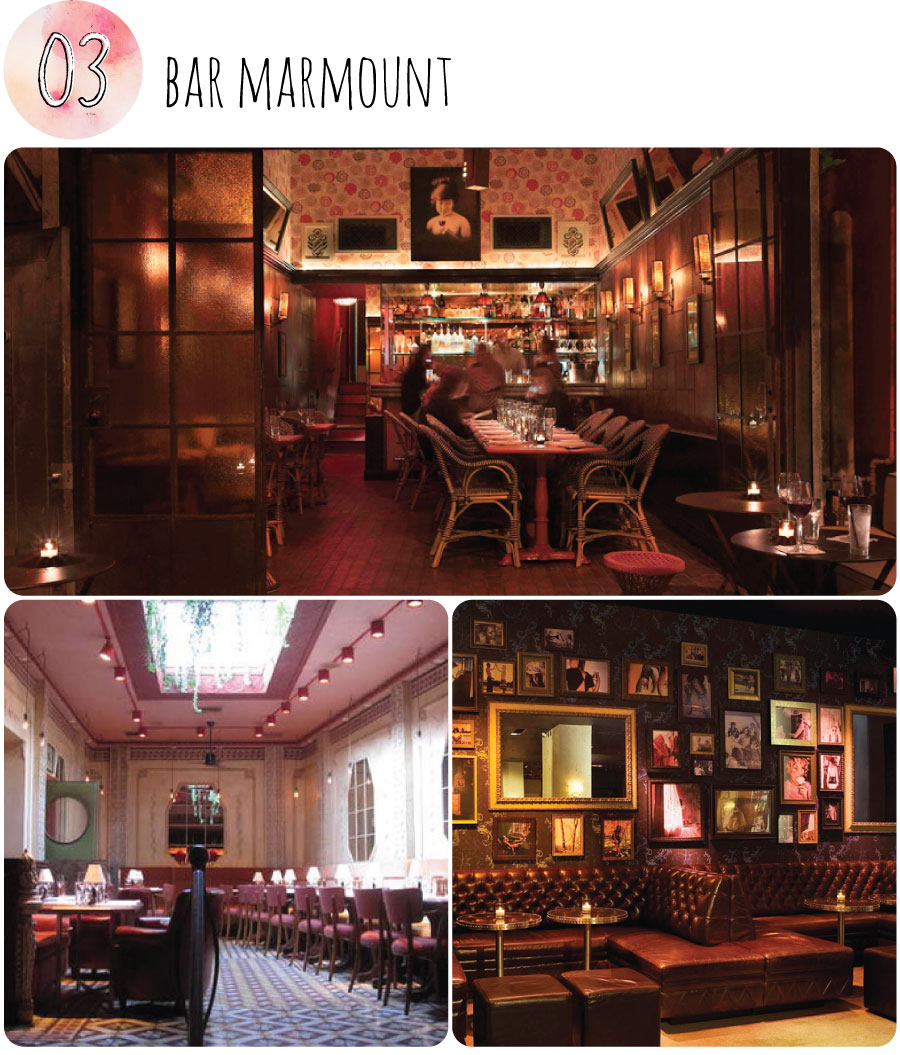 The Chateau Marmont is one of the most traditional hotels in LA. Gorgeous. It's great to get to know the hotel as well, chill by the pool and all that. I got to see some friends' room and it's incredible! Makes you want to move on the spot! And I really wanted to try the hotel's restaurant. We booked it but ran (very) late and missed it. So we moved to the bar, the Bar Marmont, which is actually outside the hotel. Door to door, but you have to exit the hotel to get to it.
Delightful place. Kind of a party vibe. Cocktails. Loud music. Even a small dance floor where people stand drinking and socializing. Pretty good food. I had an unforgettable bloody mary. Spiced to perfection. Very good.  
The president of the junk food fan club couldn't make a Top 10 list and not include burgers, right? Impossible! But this one really deserves to be mentioned.
If you've never heard of the In-n-Out chain, stop what you're doing and take notes: it's a Californian fast food chain that serves mean hamburgers and fries. Unbelievably good. I think it's more acceptable to miss the hollywood sign than a meal at In-n-Out (there are several branches, all over the place!). #exaggerating
My favorite. Located in Venice Beach, my favorite spot in Los Angeles. I had some delicious wine, amazing burrata and a divine caprese pizza!
I went nuts about the atmosphere, you know? Low profile, yet cool. Needs to be booked, but it's not packed. Beautiful people. Great food. Everything's great. I read somewhere that's Beyonce's favorite in town, so I had that place in mind from the start. I had super high expectations, which were definitely exceeded. Loved it. Hope to be back soon.
Phew!
Guess that was it…
A bit of everything I ate on this trip.
It's a good thing that the cookies and candies we stocked in our room didn't count. No guilt at that moment! Ingested calorie, forgotten calorie, deal?
Hope you've enjoyed it…
And that you can follow the tips when you're lucky enough to be in Los Angeles!
I can't wait to be back!