Top 10 * Restaurants in Trancoso
Wednesday January 7th, 2015
No matter where I go, I'll bring us a top 10 restaurants. Every time. So before I go, I do my homework and prepare my list of the best places with the best food so I can try them all. Well, you know that, right? I've started other top 10 posts with that introduction.
So in Trancoso it couldn't be different. I asked for recommendations, wrote them all down and off I went. I only had eight days to go, so I needed to make the most of them! Too little time to get to my ten favorites. I'd have to go out to eat everyday and more than once a day!  
How did it go? Not well! I barely ate out. Blame it on the amazing Bahian cooks from the house where I stayed. There were neverending feasts at lunch and dinner, which brought close to zero my will to go out to eat and wait in the line at a packed restaurant.
So that was it, we REALLY almost didn't eat out.
The result? All those places left unseen. An entire list to check!
But since many of you wrote me asking for the top 10, I thought I could share with you the few places I tried, as well as the ones I didn't, but wish I did.
So who's been there before is more than welcome to share their tips and, for the next time, I'll use this top 10 as a guide as well. How about that?
Shall we?
Best pizza in Trancoso! That's what people say!
Pretty good sandwiches and a must-try caipirinha! On my list!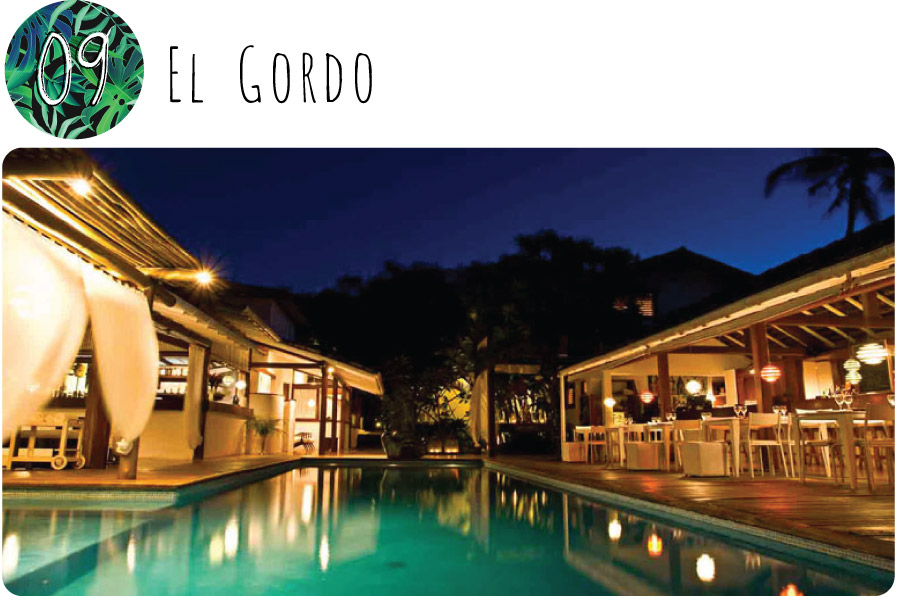 EVERYONE I asked for tips told me about this restaurant.
So did friends who stayed at the same house where I was and who always spend new year's in Trancoso. It's an all-time favorite. And I was dying to try it.
It appears to be better for lunch, since it has an amazing view and a great pool. Perfect for some wine by sunset!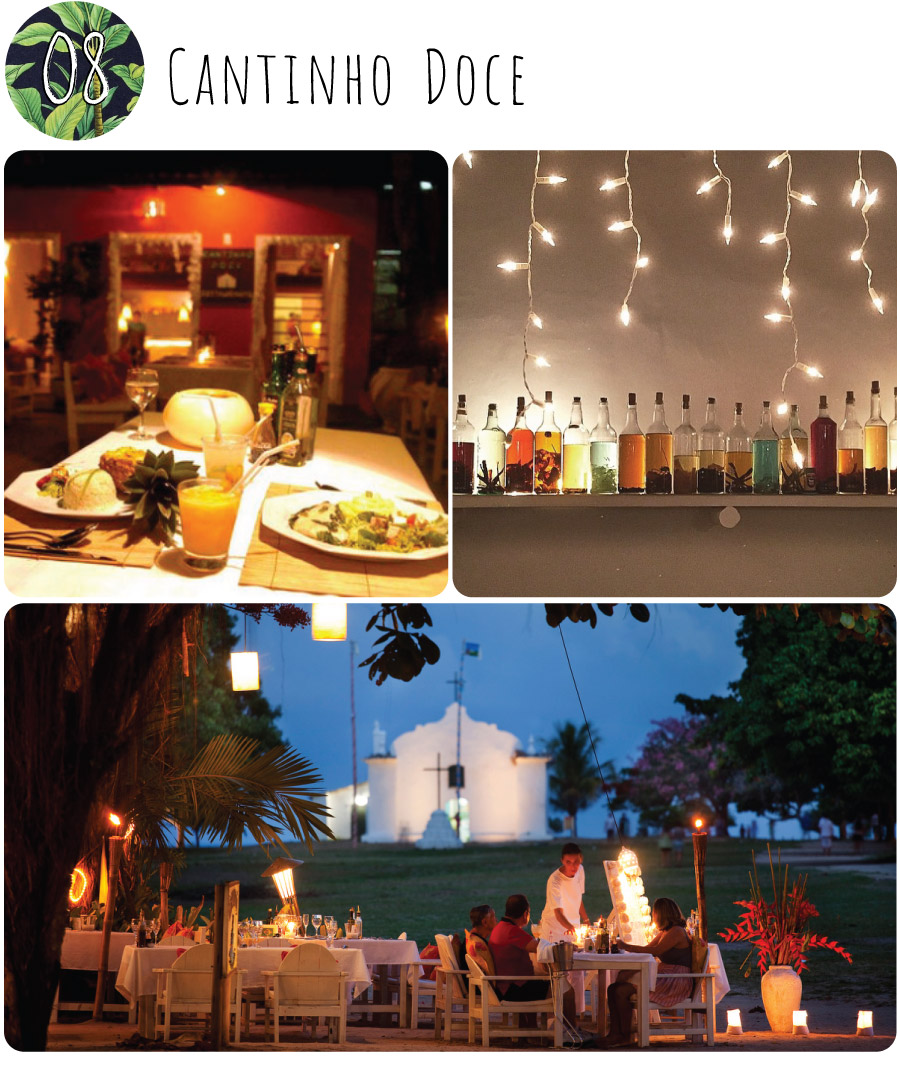 That one I tried! One time for dinner and another two for drinks. If you enjoy some cachaça, that's the place! They have many different flavors of homemade cachaça – my favorite was the honey ginger one!
The food wasn't all that. I loved the crab cake. And that's it. The rest was pretty ordinary.
Great atmosphere (people say Elba Ramalho is always around singing a bit, but unfortunately I didn't get to see her) and it's pretty hyped up. It's where the warm ups take place.
Good place to see and be seen, not easy to be seated though. Always crowded!
Also at the quadrado (almost everything is at the quadrado!), and you can sit under an almond tree.
Homemade food served by Silvana herself. The moqueca is the most popular dish on the menu!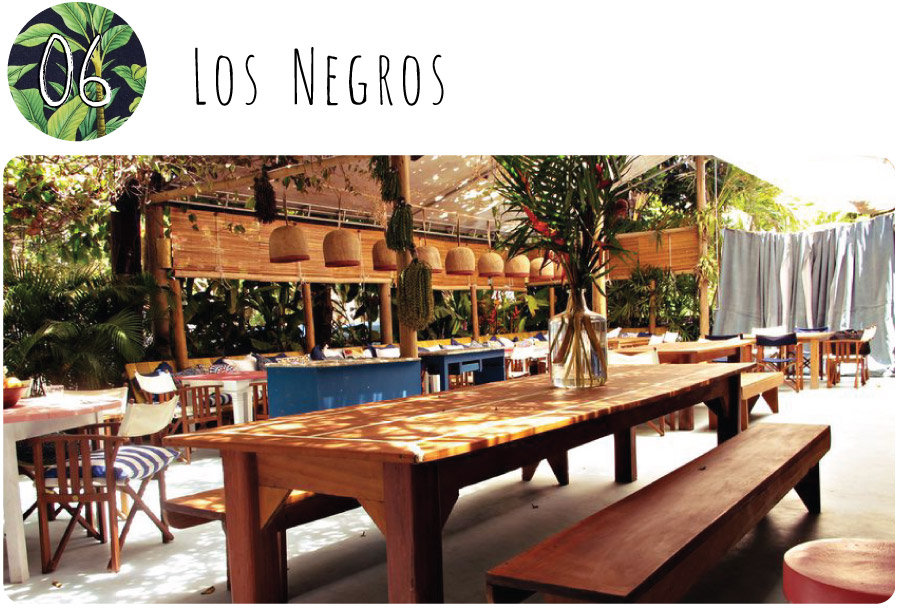 Perfect place for meat, that's their specialty!
Pretty fancy, even better for dinner than lunch.
And a friend of mine swore I'd have the best dulce de leche pancakes ever! But I missed it…
Self service restaurant in the middle of quadrado!
Homemade food, people say it's very very good, at a fair price.
Great option for those days when everything's packed, since it's easier to get a table there and you'll always bump into someone you know!
It's a lunch staple!
Another one I got to go! Right next to Cantinho Doce. I went there but didn't eat. Had eaten already and went just to meet some friends.
The atmosphere is great and my friends were pretty happy about the food.
It's the same Capim Santo there's in São Paulo! Those same natural vibes.
Healthy vibes, but still sophisticated!
Overlooking the beach, inside Estrela d'Água b&b. I heard it's great to spend an entire day there. Enjoy the pool, restaurant and bar (which has amazing cocktails!)
They have a pretty famous dish, which I'll definitely try as soon as I'm back there: coquinho! The food is served inside a coconut. Rice, beans, cassava flour, and you can choose between fish or jerk beef. People say it's fantastic!
They also say they have the best crab cake in Trancoso.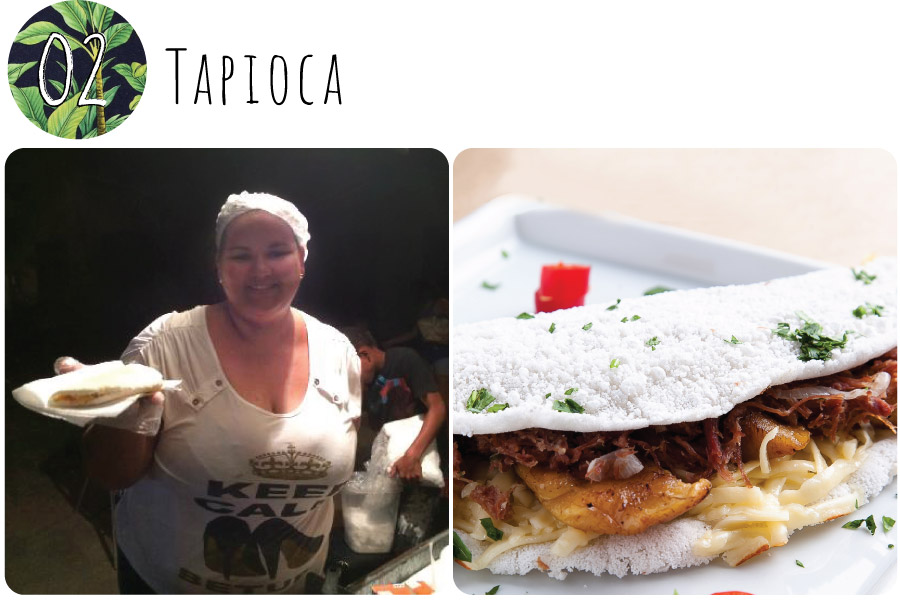 That's where I ate the most when I wasn't at home! God! I had so much of that tapioca! With all kinds of stuff!
Think of a flavor? Make up a flavor? Anything! Just pick one…
They'll have it!
The tent is called Delicias de Trancoso and is right next to the acarajé tent, by the entrance at the quadrado. And I swear, try as many flavors as you can! It's just unbelievably good!
I miss it so much…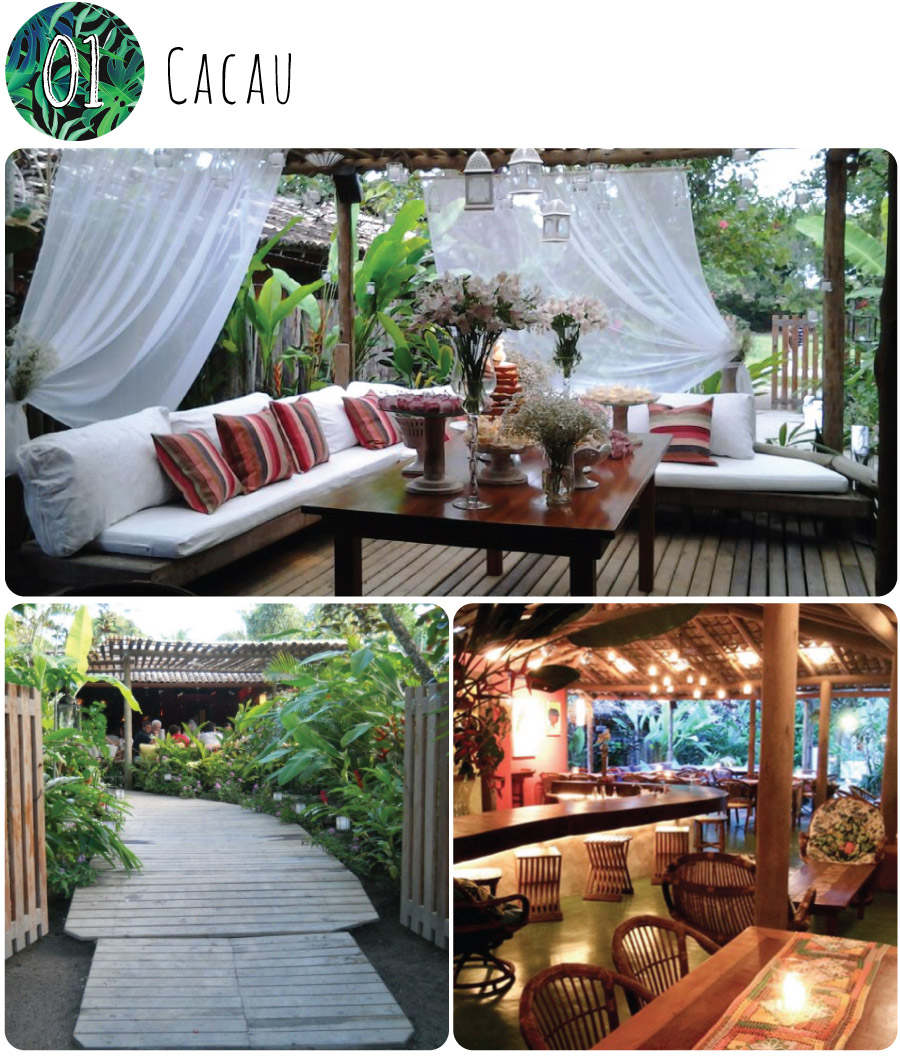 I went to Cacau twice, but also for drinks only. Super delightful place. And yesterday, over dinner at Cantinho Doce I heard three girls saying it was their favorite spot to eat in Trancoso. Best food.
I think their specialty is Bahian food – I was told the shrimp stroganoff is mandatory!
Phew!
That's it!
What I experienced throughout this week there:
All places packed. SUPER slow service. So I recommend you don't get to the places starving (hangry, anyone?). Take your time, no rush, otherwise you'll just stress out.

It's all pretty pricey, in general. Trancoso, new year's. It's all overpriced and that's life. Get over it.

Everything happens at the quadrado. Sorry if I sound redundant – in fact, if you've been there please share your impressions of these restaurants on the comments! But for those who never been there, it's a good heads up: left the beach, took a shower, and got ready? Straight to quadrado!
It's basically the city center, where there's a church, a gigantic lawn bordered by four streets, an actual square (quadrado), with all the restaurants and shops next to one another. So you can pic where to sit – according to the music, to the audience, to how many people are in line – and enjoy!  
I'm counting the days to go back and try all the great stuff on my list!  
So good to eat in Bahia!
Hope to be back soon!