Top 10 * Restaurants in Ibiza
Thursday July 2nd, 2015
I've treated myself to a bunch of great food in Ibiza. Like really, really great.
In fact, I tried to reproduce at home (at my parent's home, to be more accurate) the best salad I've ever had, which was in a restaurant in Ibiza.
I'm not a big fan of salads and you know it very well right? But I got on the summer vibe, wearing bikinis all day, so I decided to try it. I'm kind of into that, trying to make my child's palate more adult. I'm not getting any younger, my metabolism is not getting any faster, so it's about time for me to start taking care of myself.
Anyway, the actually importante News is that Ibiza is (also) an amazing place to eat, so I've listed my top 10 restaurants here.
Also, I stayed only for seven days, so I wasn't able to make it to the ten spots on the list. We only had one meal a day in order not to miss the beach hours, so I ended up missing some of the places. But the ones that made it to the list were highly recommended by friends who really enjoy a feast and have known the places for years now.
Shall we?
My #1! The only one we went twice. I was craving so much this salad in the picture I went back to have it. I actually think the restaurant became my favorite just because of it. Me, craving salad? That's new.
Mixed greens, beets, slightly melted goat cheese over toast, man, I can't even explain… Just SO GOOD!
The place is pretty hyped up, despite not getting in the loud music vibe and all. It doesn't turn into a club. But it's a pretty see-and-be-seen kind of place, you know? Pretty people only!
We also tried and loved: sangria, burrata (amazing!), truffled fries and fried calamari.
It's a party-ish version of Chiringuito. Same owner!
I went there on Sunday, when Guy Gerber (hype dj!) plays at sundown, and we stayed to enjoy the party.
And it's a REAL partayyyy. Tables are out and it gets packed.
I recommend the burrata, which is sooo good, and I had the gnocchi for lunch, which is also delicious!
Great vibes here! We've been there twice to watch the sunset. Once, by boat, so I didn't go down, just stayed right in front of the place, and afterwards, to eat.
It's a great thing to do, give yourself time to watch the sunset from one of the tables on the balcony. Really, really cool. The beach by the front is also amazing. I mean, what beach in Ibiza isn't, right?
And the food is incredible! We had a chicken curry and it was divine!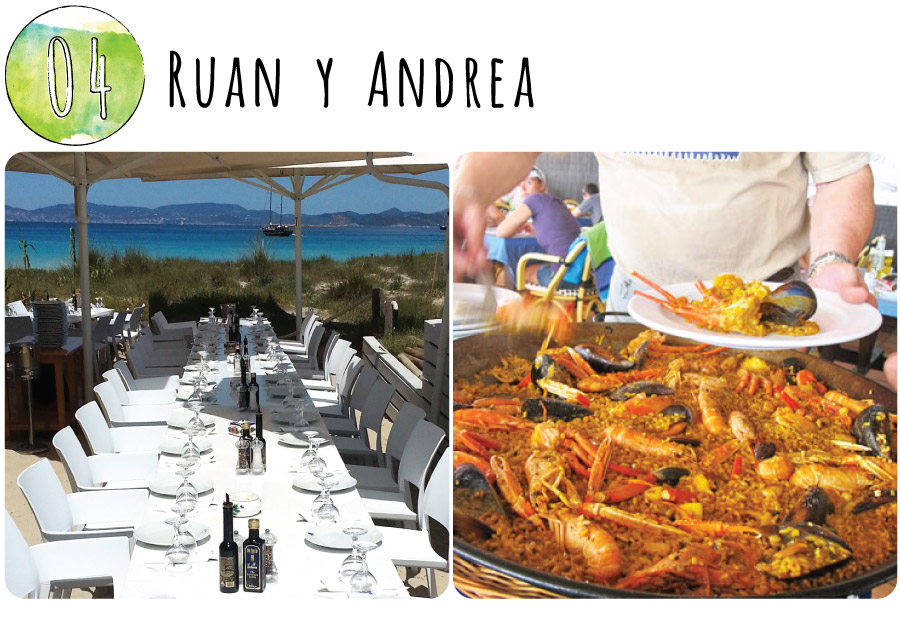 This is where the lobster episode took place. Only those who keep up with my Snapchat will understand! lol. #trauma
It's the most hyped up place in Formentera. If you're spending the day there, Ruan y Andrea is a must-go for lunch.
Great crowd and amazing food.
This place was recommended by a friend who's been an Ibiza regular for 20 years now. He spends every July at the Island and this is his favorite spot. We went for dinner, since it's located at the marina, overlooking the boats and with a great view – but, during the day you will always find me by the beach.
But so we went! And it's reeeeally delish!
I had an eggplant lasagna, recommended by the person who waited our table. I enjoy having a word with the waiter when I get to a place. I like to know what are the go-to dishes, and, this time he practically made me order the lasagna.
Lucky me, since I would never order that and it was incredible. Really good.
I was far from exploring all I wanted in the Old Town.
Seven days is such little time, especially for one who's visiting for the first time, as was my case.
I wasn't able to make it during the day (which must be awesome), since all I wanted to do was go to the beach, beach, beach, and, in the evening, we've been only once. But it was definitely worth it!
We arrived close to the entrance by car, parked it and got lost around the place. Just wandering around, you know? Discovering the narrow streets, little corners, tiny stores and restaurants… It all looked like a big doll's house, so scenographic and beautiful.
We stopped at two random restaurants, don't even remember what they're called. One for dinner and another one for cocktails. Both great. But I guess the deal is getting lost til you find your own little corner.
That's the magic!
From now on, the ones I couldn't make it to.
I couldn't, but really wish I could since they were all highly recommended.
But unfortunately didn't have the time… There weren't enough days! Maybe next time… Another reason to return!
I was told Blue Marlin is a super hyped up beach club. Really famous. Always packed. Party vibe!
Have any of you been there to tell us about it on the comments?
Huh???
We reserved Lio 3 for three nights and bailed on all three of them. Believe it or not.
It's also preeetty well-known, and it seems like the perfect deal, since the music gets louder as it gets later.
Perfect for an exciting dinner with friends
Missed it 🙁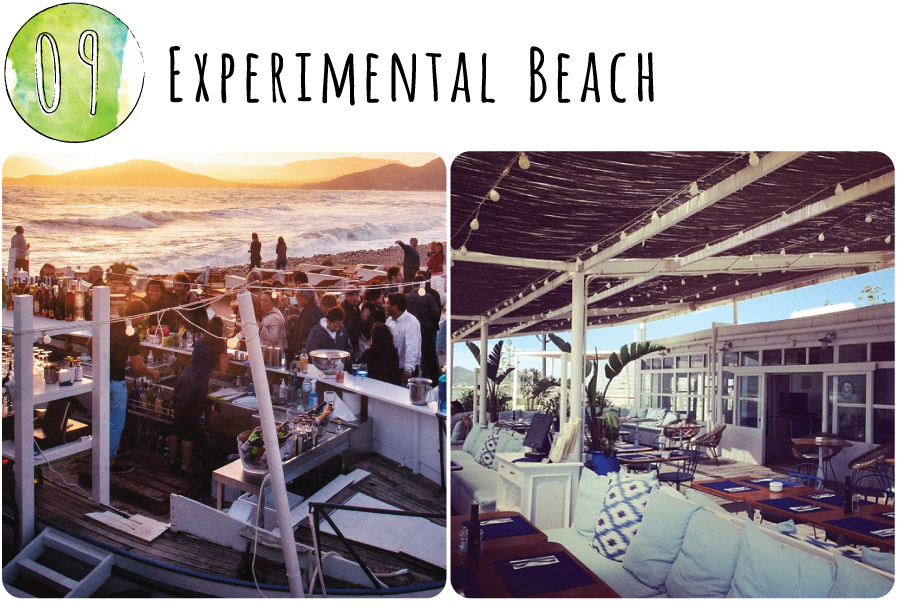 This beach is fantastic! All pebbles, really uncomfortable, but WONDERFUL.
If you really try, you might find a spot to seat. Or, at least go for lunch and take a dip.
We got there but it was closed for a wedding. Guys from snapchat must have seen it. The restaurant is right where the wedding was being set. Must be amazing…
It's on my list!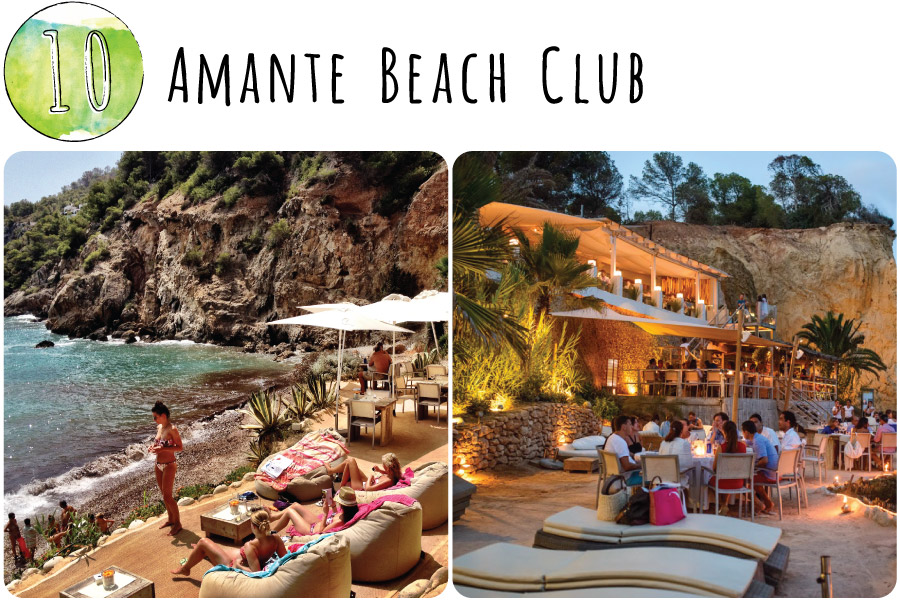 This was a tip from another friend, who owns a club in there, which means he knows A LOT!
By the pictures I could see the view is breathtaking, and he said it's pretty romantic. Has anyone ever been there to tell us?
When I think of everything we missed I get so desperate to go back…
Arghhhh
Loved this place so much!
Truly loved it!
Hope you enjoy the gluttony tips here! 🙂