Top 10 * Restaurants in NY
Thursday August 28th, 2014
I did my first Top 10 (which turned into a Top 15!) restaurants in New York by the end of last year. It's funny that for the first one and a half years of this website I've just been to Europe. Almost didn't mention nyc here. I only did that last fall, when I spent 10 days there (and decided I should stay for a longer while in the city) and did the Top 10 things to do and the Top 15 restaurants at the concrete jungle. 15 restaurants in 10 days. Good enough for you guys?
Can you imagine how it's been now? That I've been spending a whole season here? The restaurants are endless… So I thought that each time I get to know another 10 new restaurants I should make another Top 10 for us. What do you think? Confusing? I guess not, right?
Or you'd rather I wrote one by one, just the best of the best? A less-is-more approach? Like what I've been doing with our #Restaurant tag, about Brazilian places? So I can hand you more details, menus, prices, pictures, and so on. What do you think? I'm not sure either if such detailed posts about such distant restaurants would be too exhausting. I don't know. Will you help me?
You decide it and I'll take it!
But while we don't set this up, I'm bringing a whole new Top 10 with my new favorites. Ready?
Pretty hyped up, modern bistro! Perfect restaurant if you're in for something bold. The menu is pretty exotic. Wanna try some rose petals? Pickled duck? Just go for it. You won't find ordinary dishes at this place. And the food was delicious! Even if super exotic!
There's also a small club downstairs which is pretty hard to get in, but it's worth trying. Beautiful people and good music! Of all kinds!
CONTACT: acmenyc.com
Delightful place! It's a hidden spot. In a dead-end street. You'll never be just walking around and bump into it. You really have to look for it. It's supercool. Dim lights. No-frills menu. I had a homemade-style chicken with spinach.
Also nice to try their Sunday brunch, which is delicious!
CONTACT: freemansrestaurant.com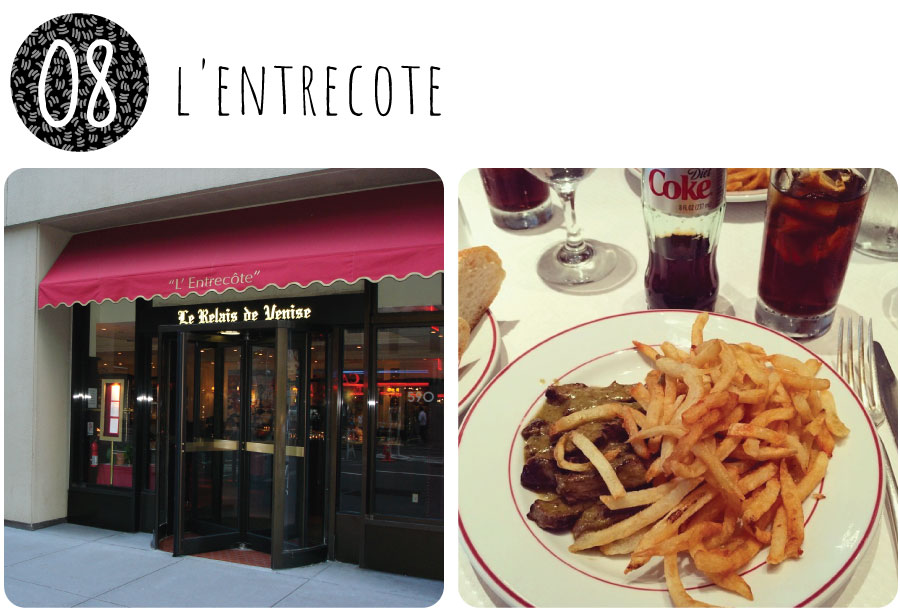 You've had enough of me talking about L'Entrecôte here, right? Everywhere I go I look for one of those. It's that restaurant where you arrive knowing exactly what you're going to have, since they have an only dish: steak with some amazing sauce and fries. And they have one in nyc. Of course it had to make it to my list!
CONTACT: relaisdevenise.com/newyork/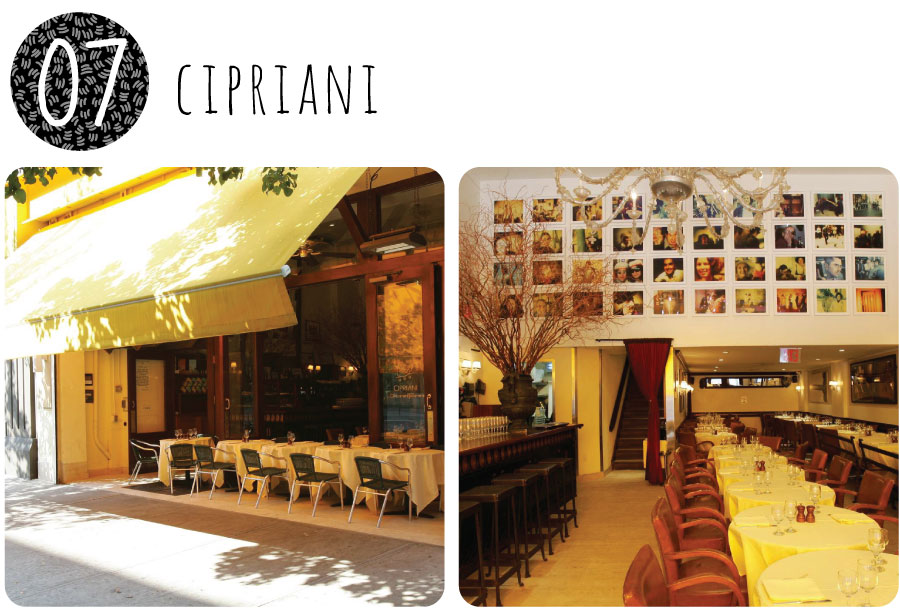 Pretty well-known, hyped up restaurant. The fancier crowd (if you know what I mean) always stops by when in town. Since I see myself more as a part of the laid-back crowd (if you know what I mean as well), I had never been there. But one of those days a friend of mine who was in town suggested we went there and I loved it! The decoration is amazing. Perfect Italian spot. Wanna please me? Take me to an Italian place. The chances of going wrong are close to zero!
CONTACT: cipriani.com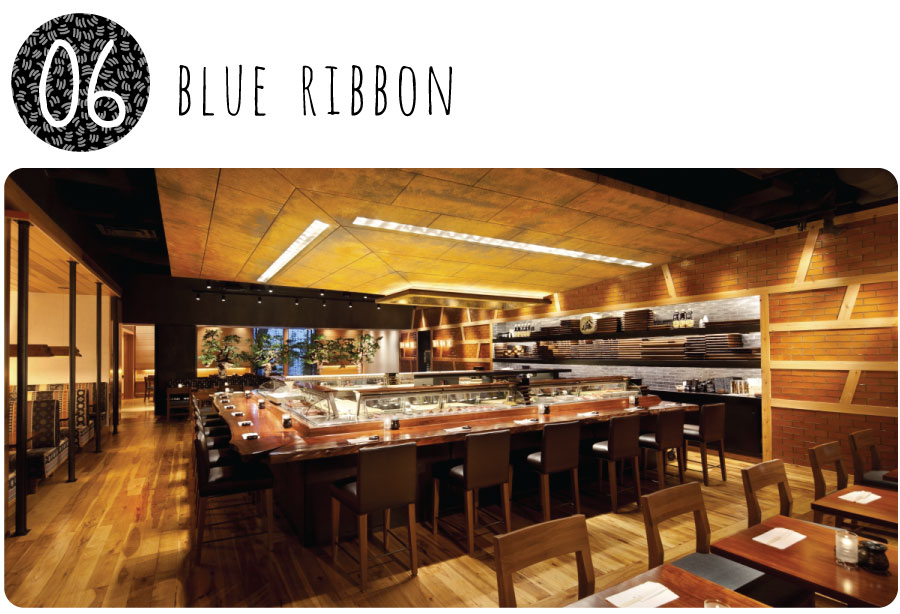 This Japanese place won me over! Easily made its way as my favorite Japanese spot in town! Just love it. They have some divine spicy tuna and spicy lobster sushis! But it was their black cod that really got me. Some days I'll catch myself craving it and I'll stop by just for that fish. It's really worth the visit!
Oh, and they're open until 4am. Something hard to find in Manhattan. So just go!
Also, they have several locations around the city, and some aren't even Japanese. So go for the SoHo (Sullivan street!) location!
CONTACT: blueribbonrestaurants.com
Do you enjoy some Mexican tacos? Labneh? Tabbouleh? Greek Salad? So get ready to treat yourself to some amazing food! They have two locations, one in Brooklyn and the other one on West Village, I think. I've only been to the Williamsburg (Brooklyn) location, a few times actually. About four times since I got here. You can see I loved it, right?
I always order a bunch of appetizers for the table, and don't even get to order a main dish. Appetizers for everyone to share. Amazing! And for a great price! I don't know if that's because I only have appetizers – they're US$ 5 each so even if you order two of each one they have (which are many!), it's still pretty fair. Anyway. I'm always pretty satisfied with the food and even better when I get the check!
CONTACT: cafemogador.com
Now that's a fancier spot. New and pretty hyped up. Large. Beautiful. With some amazing cocktails. Enjoy some spicy food? So get ready 'cause they're pretty serious about it around there! Love it! A good opportunity to take your heels to see some light, and don't forget to book in advance to save spot.
CONTACT: toro-nyc.com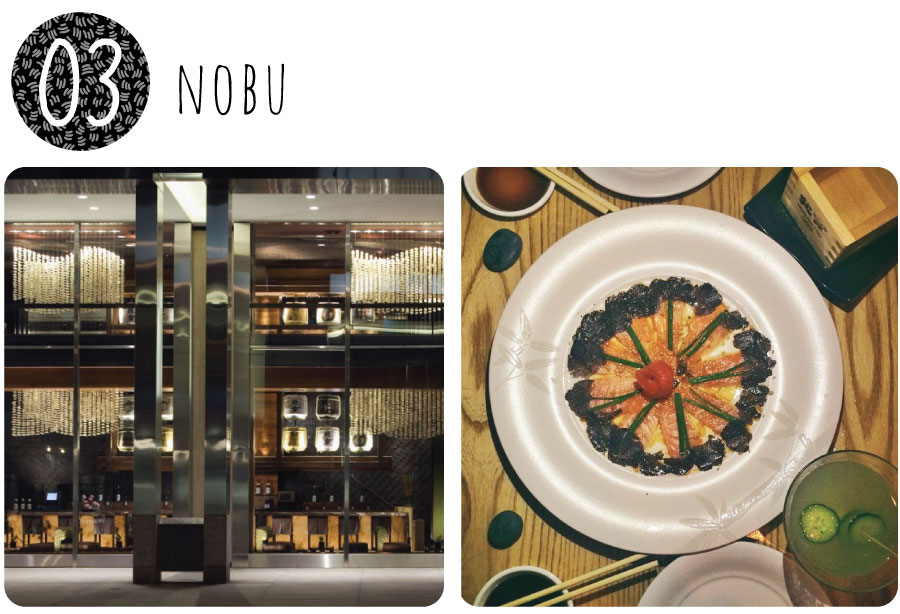 Nobu is another no-brainer, right? I've mentioned it at Top 10 Restaurants Los Angeles and Top 10 Restaurants London. Always mandatory, no matter where I am. Considered to be one of the best Japanese restaurants in town, the presentation of the dishes is always incredible. Just be ready for a pretty pricey bill! That's everybody's complaint.
CONTACT: noburestaurants.com/new-york/
A must-go for the Chinese food lovers! I'm a regular at the one in Rio and in nyc it couldn't be different. I always go for their complete menu, where you get a bit of everything and basically have to untie your belt when you're finished.
I must say it's not one of the cheapest places in the city either!
CONTACT: mrchow.com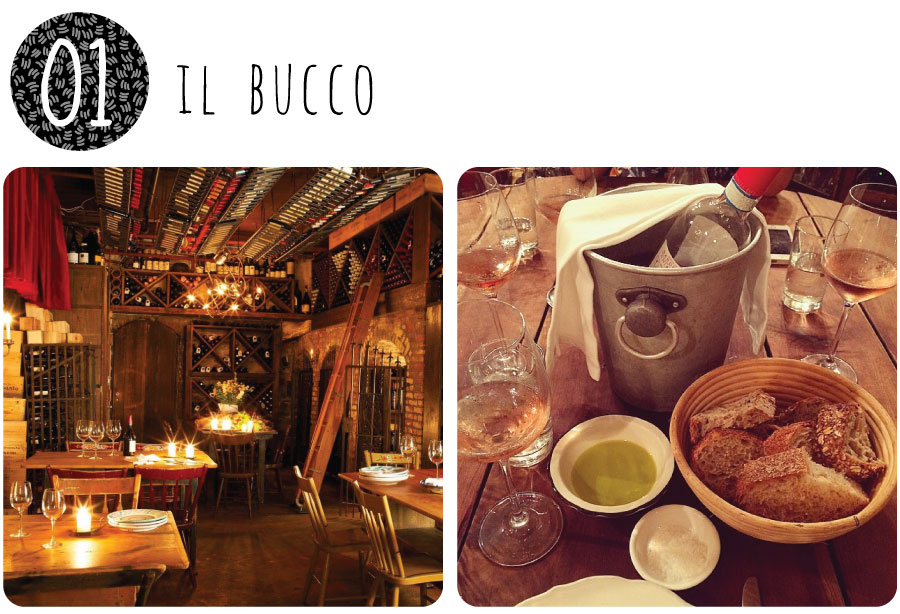 Amazing Italian, recommended by a friend, really got me. Pretty fair priced wine menu. Super cosy place, delicious and sophisticated food. Oh, and they have an olive oil tasting (I just love some bread with olive oil and salt as an appetizer) which is super worth it for those who enjoy it!
CONTACT: ilbuco.com
So far so good…
A bit of the many calories I have ingested since I arrived in town…
And the list goes on… I have another four places on hold to share with you. I'll just wait for our decision: one by one? Or wait for the next six for another Top 10? What do you say? Huh?