Agassi And His Autobiography
Saturday February 4th, 2012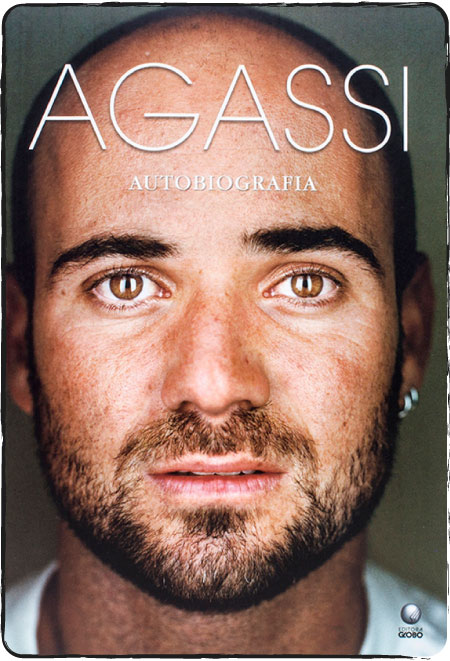 I've just finished Agassi's second book. Just turned the last page… With a heavy, almost orphan-like feeling, of someone who needs more of that…
The guy exposes himself with no shame of his stories, mistakes or achievements, arms wide open to any kind of judgment… I really like that! Learning from his mistakes… Striving everyday to get somewhere (which we're not even sure of the existence) our heart can remain calm… The so-called peace of mind, ease, whatever… Call it what you want!
The important thing is that Agassi won me over with his truthfulness. He made me cry (twice!). Made me learn a bit about tennis – til I read the book, my knowledge was zero. So you don't have to be a fan of the sport to enjoy the book. Definitely not!
He has some pretty good stories to tell… The book is over in the blink of an eye. 500 páges. We devour it. Struggle together with him. It ain't easy. To any of us. But (the brave!) Agassi threw himself on the ring, every day of his life, with his worse enemy: himself. And shared his experience with us.
Now, as a parent, after many knockouts of life, he decided to tell his story. And I, after reading it, dream about getting to talk to him and say thank you. I feel so close to him. He (and his book) made many pennies drop… From my mind, from my heart… That's great!
For those who haven't read it, here's my recommendation!
I loved it! Thank you, Agassi!