Homeland
Monday May 26th, 2014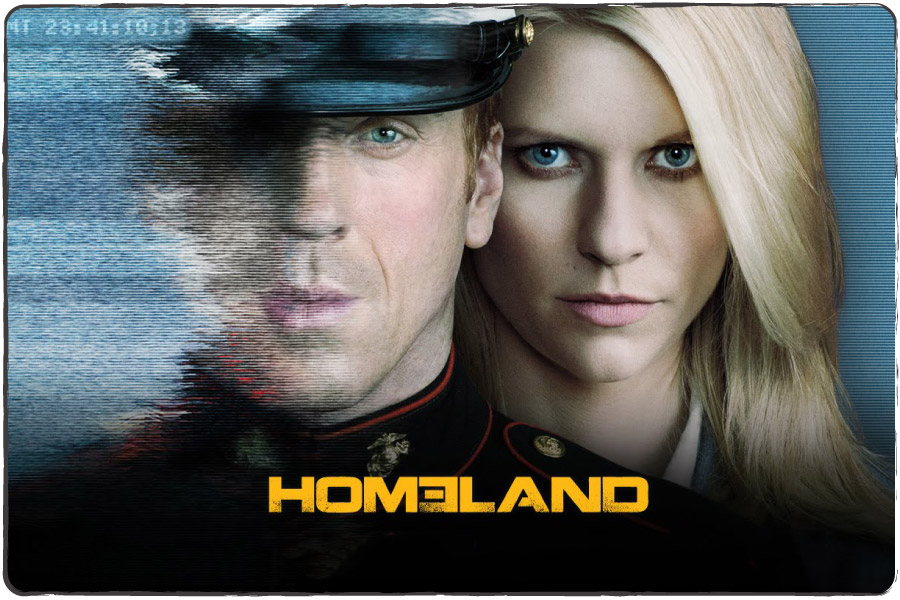 When I wrote here about Orange is The New Black (last series I watched from beginning to end) I said that Homeland was next on the list, remember? Nadia Tambasco (my beloved makeup artist at Proença!) said the lead actress and I were very alike, that she felt like she was seeing me on the screen. And that she loved the show. So I got twice as curious. So I went to see it.
I watched it all! There are three seasons and they're shooting the fourth, aren't them? I guess that's it. The actress Nadia mentioned is Claire Danes! (Thanks Na for the comparison! ;)) My muse from Di Caprio's Romeo and Juliet. I watched this film countless times and fell in love with that couple at all of them. But I don't recall having seen anything with her since that time. If something comes to your mind please refresh my memory! I really can't recall it… And I loved to meet her again in such a flawless performance. Minimalist. Sophisticated. I really like her work here. Less is more. And she makes the most of a tiny bit!
It took me about four episodes to dive into the show. The truth is that for me the second season is the best of them all. It's the only one that made me run to press play on the next episode. As for the first, it went more gradually. It ran smoothly from the middle to the end. And the last one was ok. I enjoyed it, but no big deal.
The series' writers did the outline for 24 hours, which I watched a long time ago. I watched almost the entire thing and I loved it. And for Homeland, Gordon and Gansa (the writers) kept the "another end, another surprise" style. This is the best for me. They manage to add a major twist to each episode. Not just one, many of them. They trick us all the time. And we enjoy being tricked.
It tells the story of a CIA agent who lives for her work. She suffers from bipolar disorder and offers her own life if necessary for the success of an investigation. She and Saul (the guy who trained her and her boss/mentor/best friend), an inseparable pair against terrorism.
Then there's Brody, american soldier who's rescued after 8 years held captive and becomes a suspect of working for Al Qaeda. Anything I say beyond that will be a spoiler, since everything changes at each episode. By the end of each one, the number of loose ends on the plot only gets higher.
When the third season is over, you feel like there's nowhere to go. The possibilities are over. You don't even feel like moving on to the fourth season and listen to the same story with different characters, since we lost one of the main ones by the end of the third season.
SPOILER ALERT: I guess Quinn replaces Brody as Carrie's romantic partner. That I want to see. I wish to see them both together from Quinn's first episode. I don't trust him though. Don't know what side he's in. He might be hiding a lot off stuff, too. So I don't feel much like going back to Carrie and Brody's back-and-forth deal. And another battle between Carrie and Iran. All over again…
I had a pretty good time with Homeland! But it wasn't such a breathtaking thing. Not that ingenious. Better than Lost. Better than 24h. More unpredictable. Stuff happen faster. More mysterious. Makes more sense. Good, exciting company…
It was worth it! But not enough to make want to spend the whole weekend home and forget about life.
Have you seen it? What did you think?
—
I started Revenge last Friday and I'm finishing the first season. How didn't I find out about Daniel and Jack before? (*sighs* tbh, I actually think that's what's missing in Homeland – a handsome dude, you know?). According to my brother, it's a silly soap opera. But I've enjoyed it so much so far. He said the same thing about Grey's Anatomy and it's my favorite show ever. If Revenge keeps going like that, Grey's would better watch out…