Wanna Be Marilyn Monroe
Monday March 5th, 2012
I'm completely crazy about pela Marilyn Monroe. She's in my TOP 3 FILM MUSES along with goddesses Audrey Hepburn and Brigitte Bardot.
(Btw, that's a good idea, isn't it? A TOP 10 film muses. I'll sleep on it…)
And, as a good fan, I went to see the exhibition QUERO SER MARILYN MONROE (I Want to Be Marilyn Monroe) at the Cinemateca Brasileira, in São Paulo.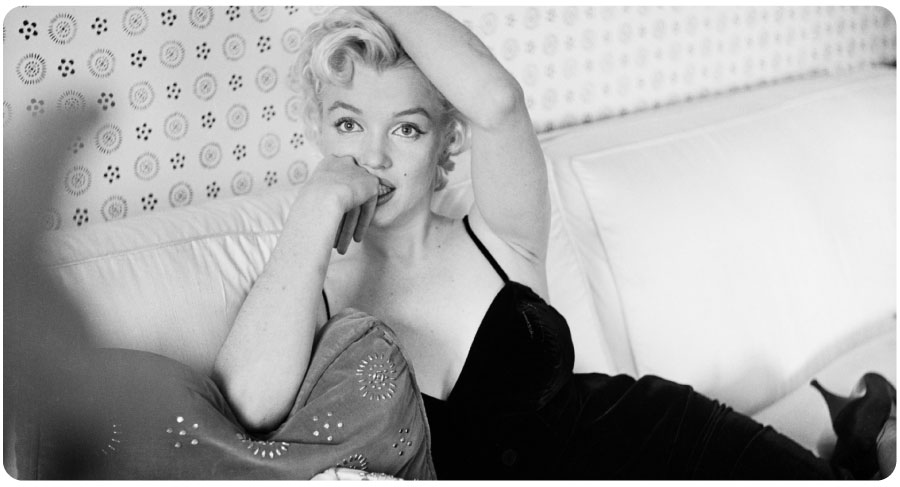 Loved it! They show 125 objects (photographs, drawings, Pop Art, Vik Muniz pieces, even original Playboy pictures of her!) by over 50 artists. Delightful to see…
My favorite sequence were the Cecil Beaton's pictures, English photographer specialized in portraits and fashion, who worked for a long time for VOGUE and Vanity Fair. A curiosity the guide told me (I LOVE talking to them!) is that it was Beaton who shot Marilyn's favorite portrait, the one where she's holding a rose. Check it out:
Gorgeous, right? I feel like framing them all and filling an entire wall of my house with them…
If you're in São Paulo, it's worth the visit! My only criticism is that it was too short… In only 30 minutes you can see the whole thing. Even if you read all the gallery texts. I wanted more by the time I left.
That's why I'm not showing anything else (what I really wanted was to post it all!) so those who visit can be surprised…
A few more…
Sorry about the quality of the pictures! I took them all with my phone (it was allowed, I swear!)!!! Hope the authors of the original portraits never get to know about it!
SERVICE
Quero ser Marilyn Monroe!
Cinemateca Brasileira, in São Paulo
FREE ENTRANCE (no excuses!)