Top 10 * Restaurants in Buenos Aires
Monday August 20th, 2012
You've probably noticed how much of a foodie I am, right? I suck at cooking (it's actually on my plans to take a basic course! a friend and I will be engaging in a kitchen adventure soon!) but I'm definitely good at eating!
I love to discover the places I travel through its restaurants. I always do some previous research so I get there with my Moleskine filled with good tips. And this time in Buenos Aires it wasn't different!
I dug into some blogs I love, I put everything I found together with an Argentinian friend's tips and some stuff I googled. And that's how my dream 8-day gastronomic route in Buenos Aires came to life.
Boy, did I treat myself to some good food… One eats very well in that place! So, there you go: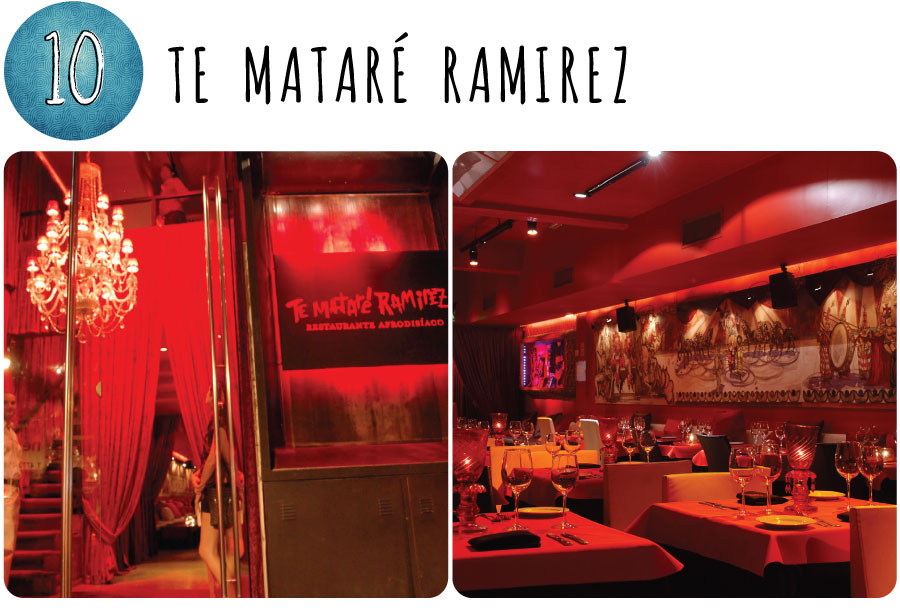 Loved it! It's an aphrodisiac restaurant, with sultry decoration and dish names. There are small shows from Tuesday to Sunday, but as I went on Monday, I missed it! Delicious food, dim lights and nice décor. Perfect spot for a romantic dinner. Caliente!
Address: Gorriti, 5054 – Palermo Soho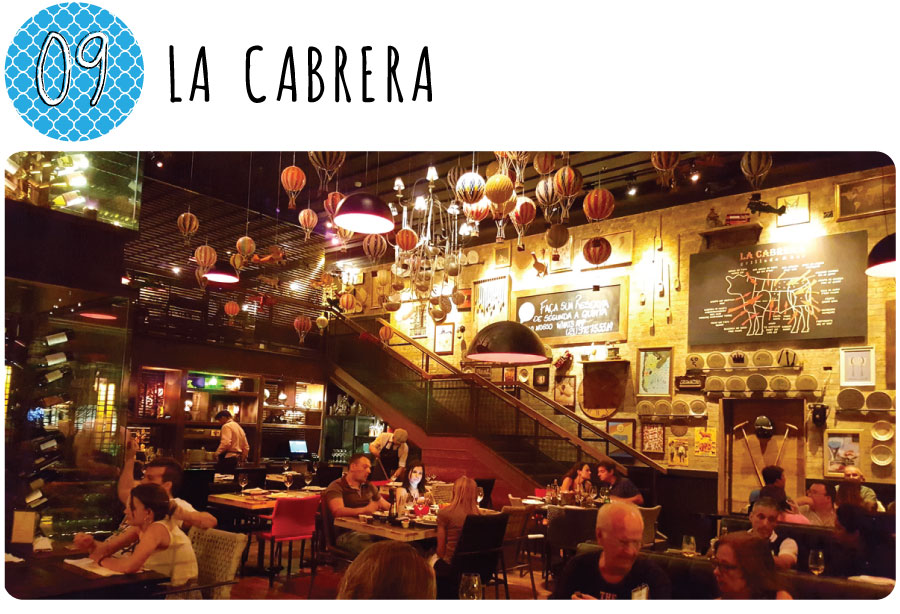 This is a pretty famous tourist spot! Known for having the best meat in Buenos Aires and all that. I got there with super high expectations and wasn't disappointed. Super cool décor and delicious food. All you have to do is order your meet and relax. The sides are divine. All very tasty.
Address: Calle José Antonio Cabrera, 5099 – Palermo Soho.
Just loved it! Went for dinner and stayed for cocktails afterwards. Really delightful place. Full of young, pretty people. The place has no name, but it's located at 878 Thames Street. You just get there, ring the bell (if nobody's at the door) and enjoy! Super cool!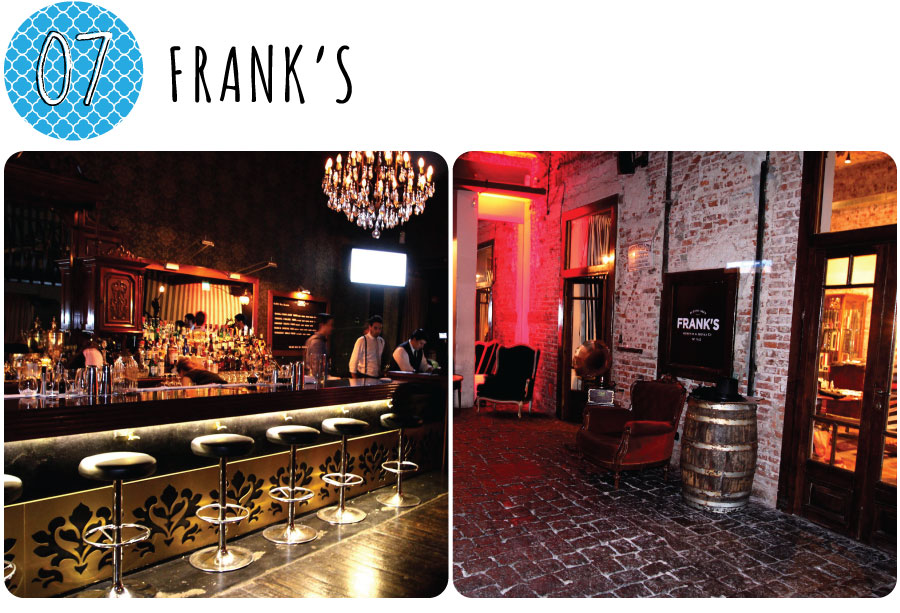 Same vibes as 878. It's a hidden, members-only, spot. Each day a different door code. You ring the bell, walk to a phone booth where you have to dial that day's code and the door opens up for you. I really wanted to check it out and I (obviously) didn't have the code. So I just put my poker face on, got out of the cab and got in along with the two guys on the cab ahead of mine. I stopped them and asked for the code, said I was from Brazil and all… And they gave it to me: DIOR! The code for the day I was there was Dior. Loved it! Gorgeous decoration, a sex shop between the bar and the restrooms (true story), music playing, amazing cocktails and beautiful people. Loved it.
Address: Arevalo, 1445 – Palermo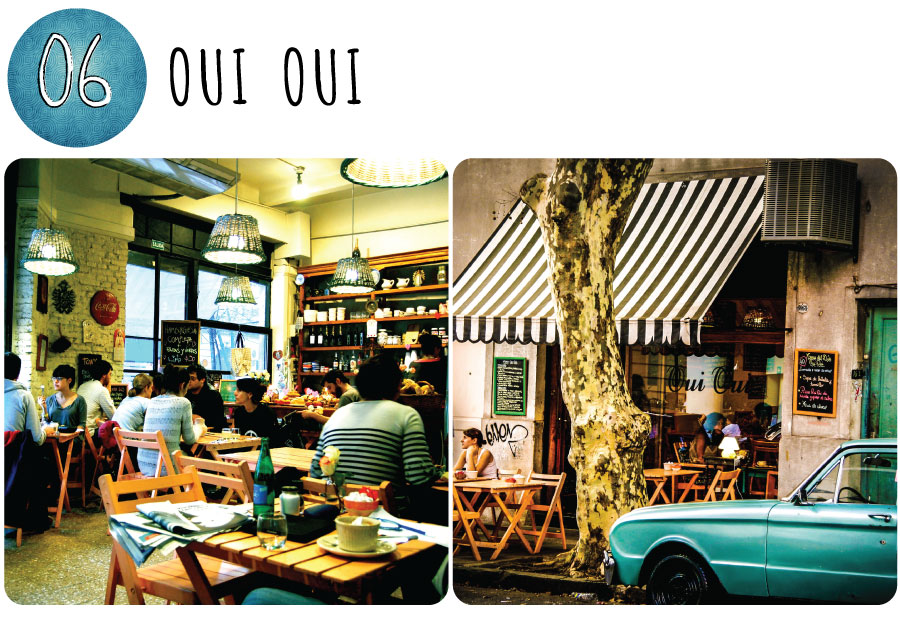 Perfect for a delightful breakfast. Super cute décor, real charming and cosy atmosphere. A good to start for your day at Palermo.
Address: Nicaragua, 6068 – Palermo Hollywood
Super traditional, said to have the best caesar salad in Buenos Aires. As the caesar lover I am, I had to try it. It's huge, it's good, but no big deal. My tablemates all went for steak and fries and were much more satisfied. It seems like an Argentinian Outback, you know? North-American cuisine, super packed and all. Worth the visit.
Address: Avenida Del Libertador, 4625 – Palermo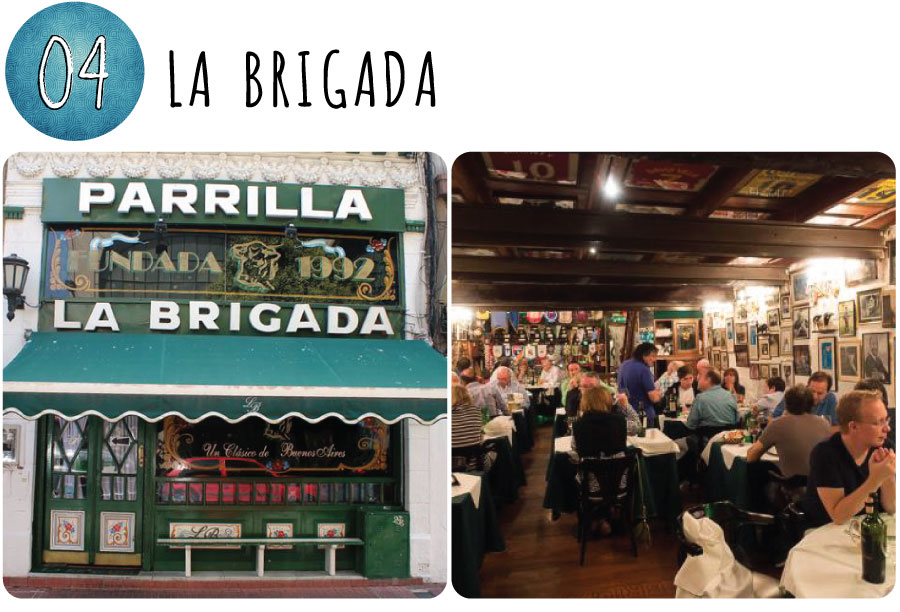 Located in San Telmo. Perfect for lunch after a stroll around the market on Sundays. It's a typical parrilla spot, known for offering the best meat in the world. I really enjoyed it. Succulent meat and delicious sides. Had a great time!
Address: Calle Estados Unidos, 464 – San Telmo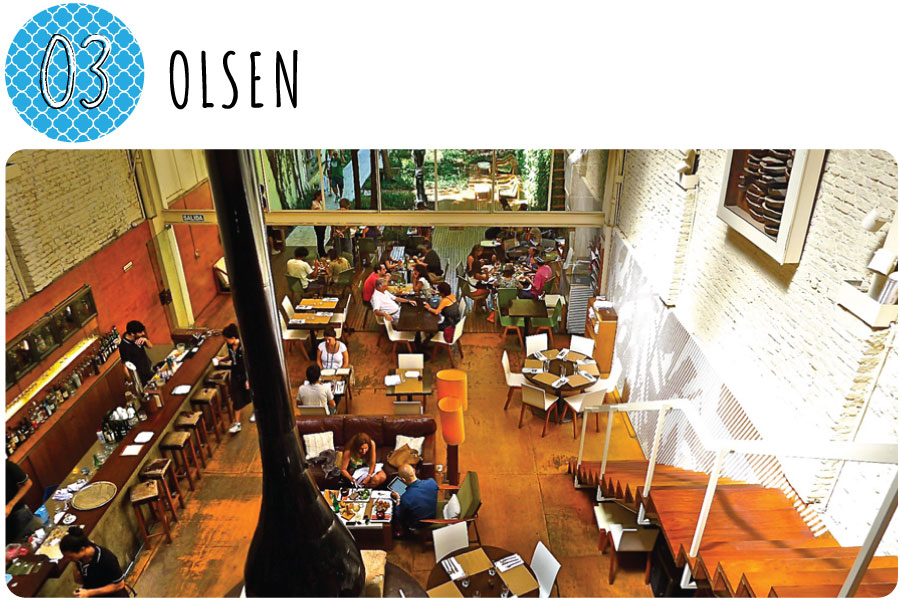 Delicious Scandinavian cuisine restaurant. The highlight are the vodkas – their menu offers over eighty types of the drink (from all over the world!). The deal is to order a mix of appetizers, and each of them will be sided by a shot of vodka. Super lively. Beautiful people, gorgeous place and everything else we enjoy!
Address: Gorriti, 5870 – Palermo Hollywood
An Italian restaurant full of surprises. Typical music playing loud, opera singers walking around the place to liven up your evening, young, cool waiters. The great thing is you can order the tasting menu and let them pick the courses. You pay a fixed price which includes a glass of wine, appetizers (many of them, all delicious) and a main course. Loved it!
I got to this place kind of by accident. I was walking around Puerto Madero, starving, looking for a TV to watch the final match of our women's volleyball team. We suddenly bumped into this place and it was great! Pretty good all-you-can-eat buffet. The meat and the pasta are prepared on the spot and the price is fair enough for one to eat as much as they like. Great food by the port. Definitely worth it!
Address: A. M. de Justo, 1890 – Puerto Madero
IMPORTANT ADDENDUM: It's always good to book in advance! Most of the places are pretty popular, so you won't get a seat unless you have reservations. Just plan before you go so you don't have to wait for hours by the door!
How about you?
Any favorite restaurants in Buenos Aires?
Anything missing from my list?