Must go restaurant in São Paulo: Primeiro Andar
Wednesday July 26th, 2017
Brand new restaurant, right out of the oven! Are you ready?
It's a three-partner work: Carol Celico, Marcel Bernardi and Marcello Maksoud. Marcel and Mak are the chefs who decide what we're eating every Thursday. Here's how it works: they're open on Thursdays only and offer a closed menu only. So, you make a reservation (mandatory!), they ask if you have any dietary restrictions and as you get there, all you have to decide is what to drink.
All I can say is: it will make it to the list of the best meals of your life. I promise.
There are the first, second and third courses. Two starters and a main dish. Then there's the famous dessert, the only thing that's the same every week, thank God! Carrot cake with dulce de leche, crushed peanuts, warm brigadeiro and a bunch of other stuff they tuck into it to make us want to go back just to have this calorie bomb again and again. That'll cost between R$ 120 – 150, depending on the ingredients of the day, without drinks.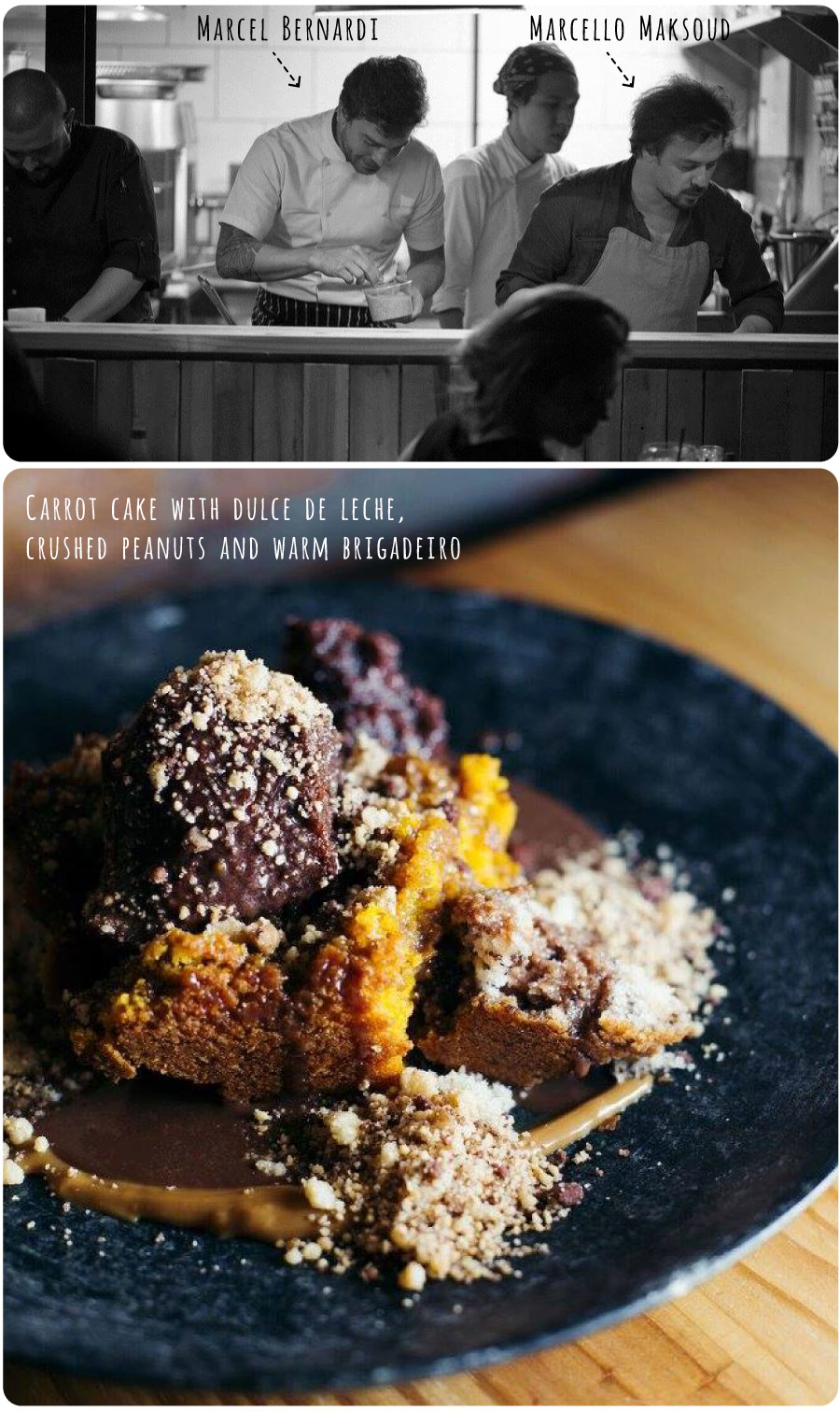 They're located at Vila Nova Conceição, no signs. So, insiders only, with reservations only. Dim lights, nice music (it subtly gets louder as it gets later), and very cosy. Twelve tables only. The feeling is to be having dinner at a friend's house. It's an open kitchen, so you can watch the guys cooking, super cool.
As for the rest of the week, they rent the space for events. So, yeah, Thursday is all we can enjoy!
So…
Any plans for next Thursday?
—
PRIMEIRO ANDAR (@thefoodfloor)
Reservations via WhatsApp: 55 11 99949-5300