My favorite restaurant in Milan
Tuesday March 6th, 2018
You're more than well aware that I'm totally crazy about burrata, right?
If it's not my one favorite food, it's definitely on my top 3.
I REALLY REALLY REALLY LOVE IT.
And this restaurant in Milan has, in my humble opinion, the best burrata in the world.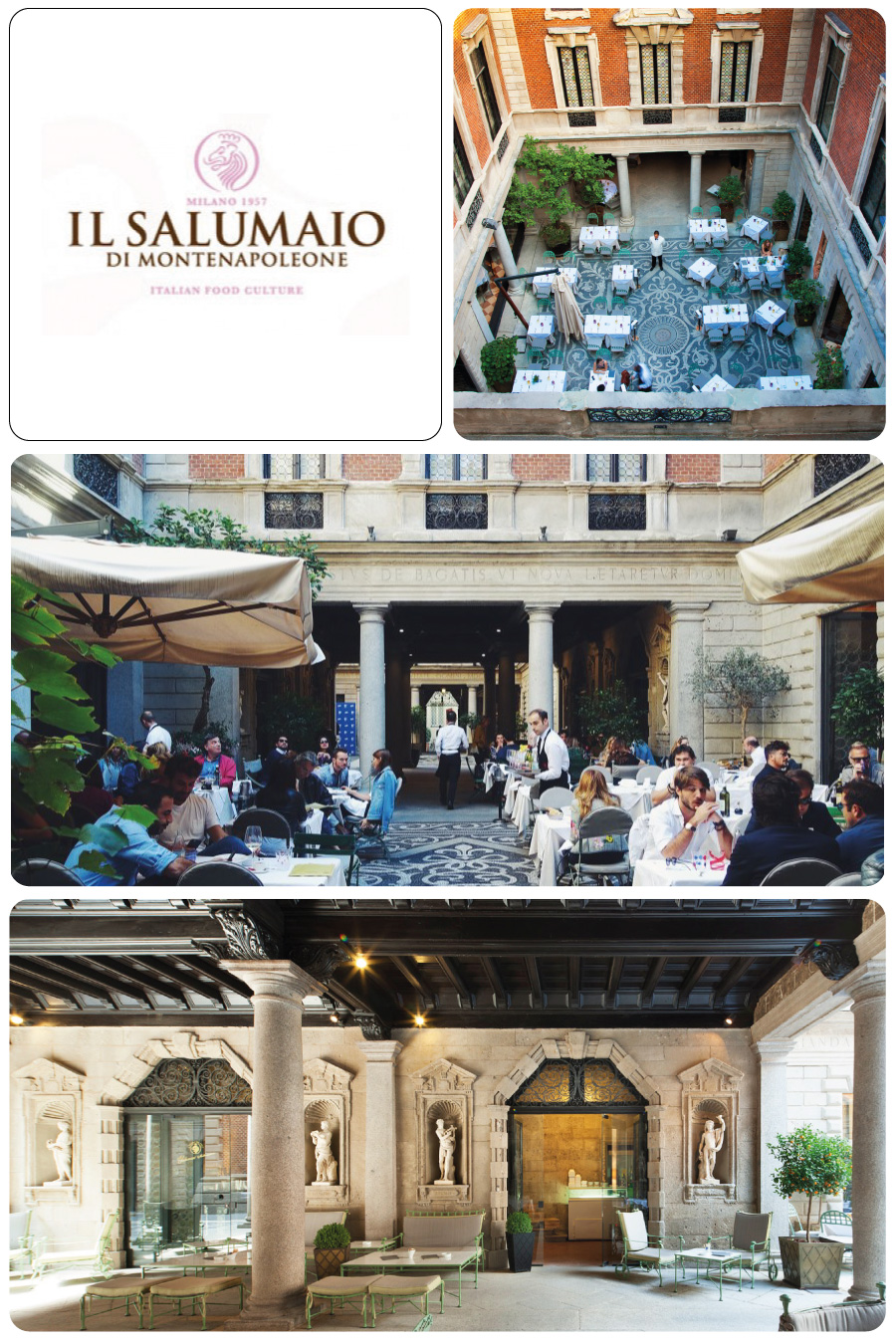 O Il Salumaio di Montenapoleone is an experience. First, because it has several rooms and gardens. I've never been there in the summer, so I never dined outdoors. But I did try three different rooms, all indoors because of the cold weather.
Reservations are mandatory. Specially during fashion week. Make your reservation ang get ready to have the best Italian food and see a LOT of interesting people.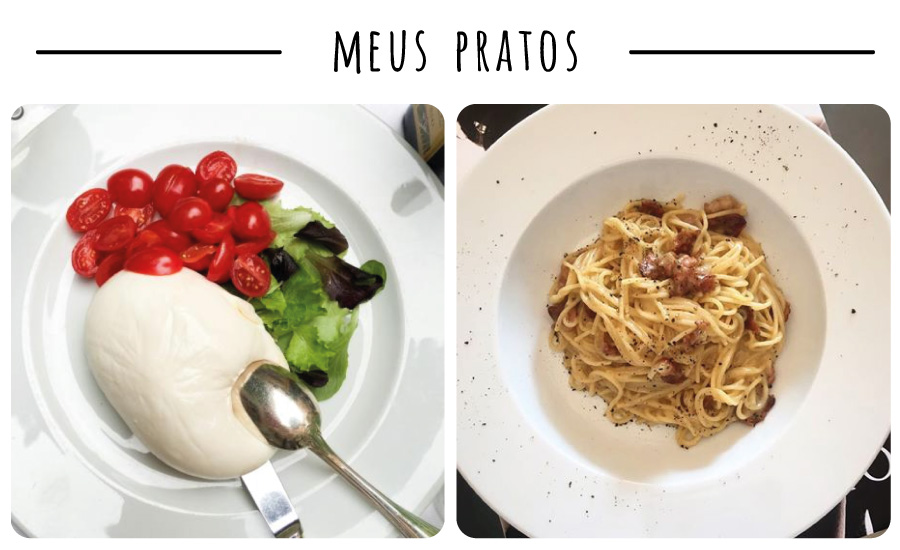 The picture on the left shows the best burrata I've had in my life. I went to this restaurant 3 times and it was equally great in all of them. Fresh, melting on the inside, sweet-ish, I don't know, you need to try it. The prosciutto was also delicious and matched perfectly.
For the main dish, I had some delicious Spaghetti Carbonara. The truffled gnocchi (which I had the other two times) was also to die for.
The wine menu was also flawless. So sad to think I have no plans to go back there soon.
Oh and since I'm here to talk about my all-time favorite in Milan, I'll also mention another place I got to know in this trip, which is Tommy Hilfiger's favorite.
We were in Milan for 6 days for the fashion show and he (Tommy) went there 3 times.
There we went to try it!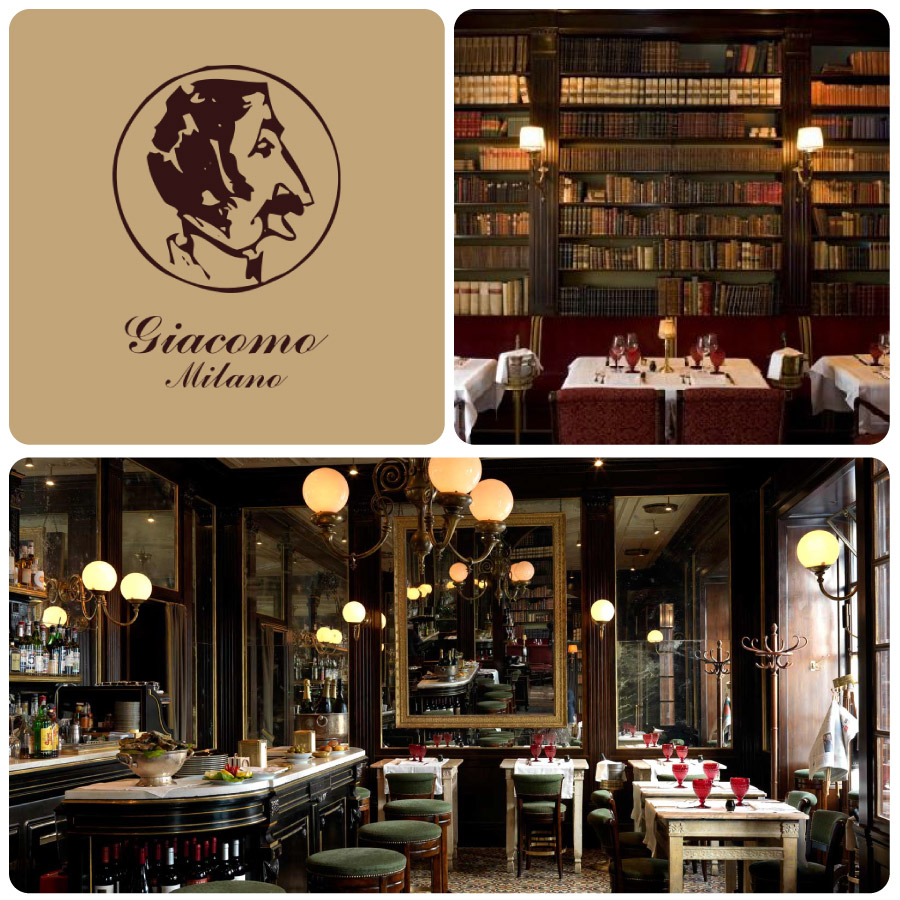 The place is amazing. It's like you're dining inside a very cool person's home library. Fantastic service.
And it deserves an award: best spaghetti al sugo I've ever had. Keeping it simple, you know? And there's actually nothing simple about it. Al dente. Perfect. Less is more. My mouth waters just to think about it. Gosh…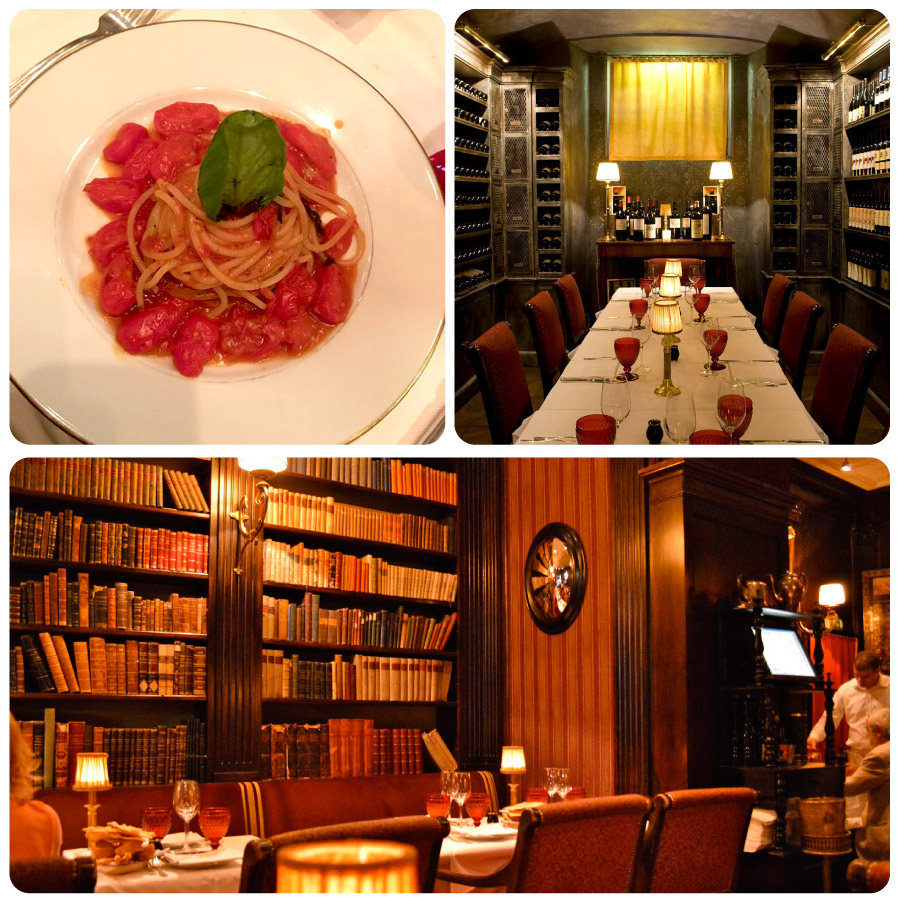 I enjoy some pasta al dente. Which is hard to find is Brazil. Our pasta is softer, I don't know.
Great memories that make me want to go back asap.
I mean, if I were granted one single wish today it would be to have dinner that consisted on Salumaio's burrata as a starter and Giacomo's spaghetti as the main dish.
Is it too much to ask?