Restaurants in Miami
Thursday January 4th, 2018
We already have a Top 10 Restaurants in Miami here, but since all I do when I'm on a trip is eat, and since I just got back from there, I decided to update our list.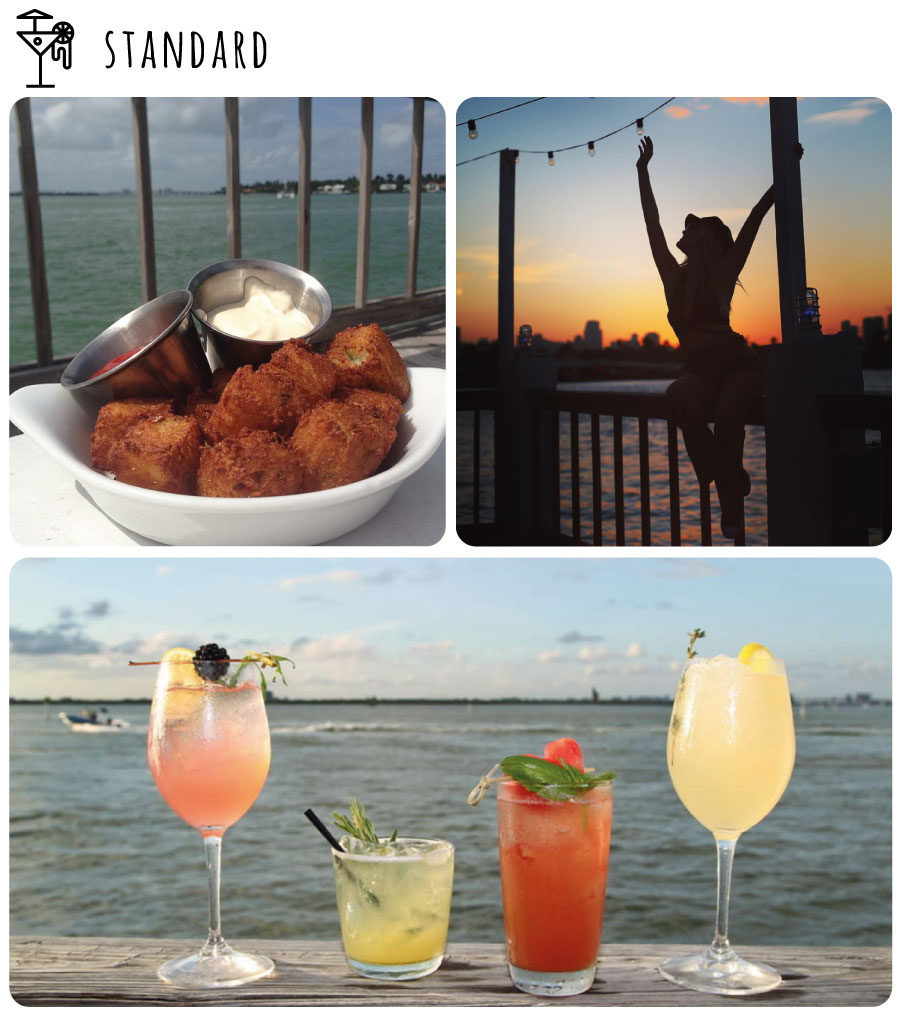 It was missing from the previous top 10 simply because I forgot about it. My bad. The Standard was one of the first places I got to know in Miami, it's where one of my favorite spas is and it's definitely where I head to when I want to watch the sunset.
Amazing cocktails and a steak millanese (for those who love it, like me!) TO DIE FOR!
Go! This is a MUST GO!
If you have the time, spend the day there. Enjoy the pool, the spa, and have some lunch with a view by the end of the day.
I'm crazy about this place!
Moving on…
This is a Japanese place by a friend of mine who's friends with all the most influent people on the planet. So, if you're dining there, chances are you'll bump into some rapper or one of the Kardashians. That's a fact.
The food is incredibly delicious and the restaurant is huge. I myself prefer smaller, less crowded restaurants, but when it comes to Komodo there's only cool people and it's all divided into different ambiances. It works very well.
There's a mini club upstairs, so it's the perfect place to go for dinner with friends before a night out.
The cocktails are fantastic as well. As you finish eating, grab your drink and enjoy their club for a while to warm up for the night.
Preeetty good.
Eating, drinking and having lots of fun.
You can have it all there!
I was DYING to try Salt Bae's food. Have you heard of this guy? Probably, right? Or maybe seen a meme of him and his hand sprinkling salt on stuff.
So he opened Nusr-et in Miami (his name is Nusret, he's from Turkey) and I went to try it.
I didn't love the atmosphere. The restaurant is HUGE. Exactly how I DON'T like. And, different from Komodo, there's only weird people there.
But for those who eat meat, well… It was the best carpaccio I've ever had and EVERY meat I tried was incredibly delicious.
So, if you're a true carnivore, and if you're looking for a good meal, regardless of the atmosphere, go for it. You won't regret it.
Now, if you're looking for a nice atmosphere, beautiful people, forget about it.
And if you're a vegetarian… I don't even have to say it, right? Keep a distance, since you won't find anything there for you.
But I, someone who loves meat, have to say it was the best I've had so far!