Top 10 * Restaurants in Caraíva
Wednesday January 14th, 2015
Another year of Caraíva in my life! Another January of wandering around this place… Lucky me! It makes me so happy… And I always have a hard time leaving!
This time though I kept my promise! Better late than never…
Last year I wrote the Top 10 Things to do but the restaurants were missing. Remember that?
I promised I'd list them but didn't keep the promise. I even thought I'd done that. But I looked it up here and realized I hadn't. The promise was all I had… You asked, I said I would do it and that was it. Time went by and I completely forgot about it.
But now it's time! Here it is!
Are you ready? Let's go on a tour through the best restaurants in Caraíva! Shall we?
I love Cachaçaria for dinner. There's always some good music on (Caetano, Cartola…), people around (inside and outside the restaurant) and it's delicious. They have some amazing fresh salads, a bunch of craft cachaça (typical spirit drink) – though I always go for Netuno! Don't know what Netuno is?) and it's kind of on the way for everyone who's going out. Everyone passes by it. So good!
It's less pricey and has some amazing home-cooked meals! For those who are craving some true Brazilian food, like rice, beans, steak (they also have chicken and fish) and fries, it's perfect! It's also very conveniently located, on the main street (everything is kind of around there) and I prefer it for lunch! Even though it's packed the whole day.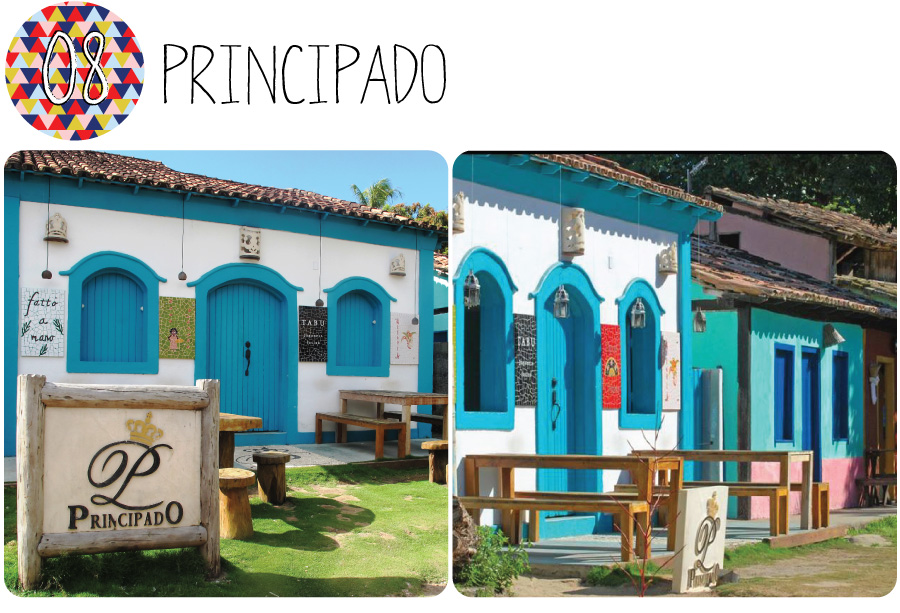 I have to say I've never eaten at Principado. Not this time, nor last year. But I passed by almost every night. I have two friends who love this place (especially for their sushi) and had a reserved seat every night.
Since it's on the way to the forró, I always stopped for a Netuno with them. It's very, very charming! And the tables outside are perfect to do some Caraíva people watching!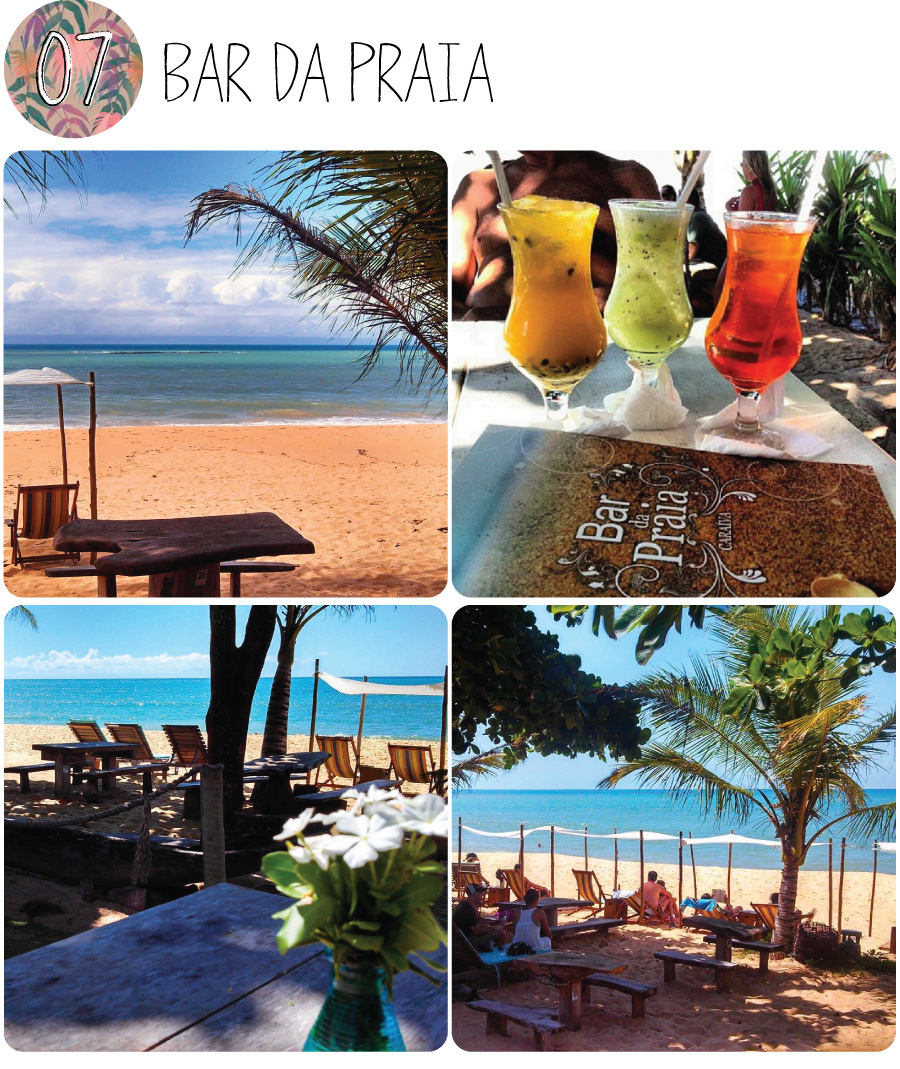 Here I went for a meal several times! It's by the beach, on the sand, on the other side of the main street I talked about, which is by the river. The sea is on the other side. Pretty close to my b&b. So it was the go-to for a late lunch before shower.
They have a cachaça frozen cocktail that's so delicious! I always went for the amazing moqueca, rice and farofa overlooking the sea. Pretty lively. A must-go!
In fact, for those who enjoy jam-packed beaches, with music and all, that's the place! There are some beach mats and futons, and it's always crowded.
Picture the best arabic arabic pastry ever! Gosh! Best arabic bulgur wheat meatballs. Best chicken drumsticks. I don't know if it's the magic of this village, but it's not just me who thinks that. It's unanimous! R$ 5 each. Open 24 hours. Before the forró. After the forró. It's miraculous when everything else is closed.
It's right next to Forró do Pelé. Here's how it works: you'll go for the first time when you're starving and there are no other options left. So you'll try the pastry. From that moment on, you'll feel like going there every single day, sometimes more than once a day!
I became a regular!
One of my favorite spots in the village. Bar do Porto. It overlooks the river. River sight and candle lights. The owner is a very nice French guy who kind of launched Caraivana, a samba/chorinho/forró band that plays there almost every night.
It's hard to get in, they don't make reservations, so you have to get there early. When it' full, they'll close the doors. And those who got in can enjoy some pizza and listen to the boys play. Magical. Beautiful. Special. A must-go!
Amazing restaurant! Unlike last year, this year they held some concerts and parties there. Delicious food. They have a pretty well-known lasagna. It's always packed, with regular clients. Two groups of friends of mine used to eat there every night. Another forró warm-up spot. Perfect for a late lunch, when the sun is already down!
The best ray-stuffed fried pastry I've ever had! Pará is well-known for their fried pastries. Impossible not to try one of them! They're delicious. Tables by the river. They also have a famous fish wrapped in a banana tree leaf, which I've never tried though. I always go for their amazing moqueca, which never let me down!
Oh, and they have the most amazing sunset view in Caraiva! So go eat a pastry and watch the sun go down behind the river. Mandatory!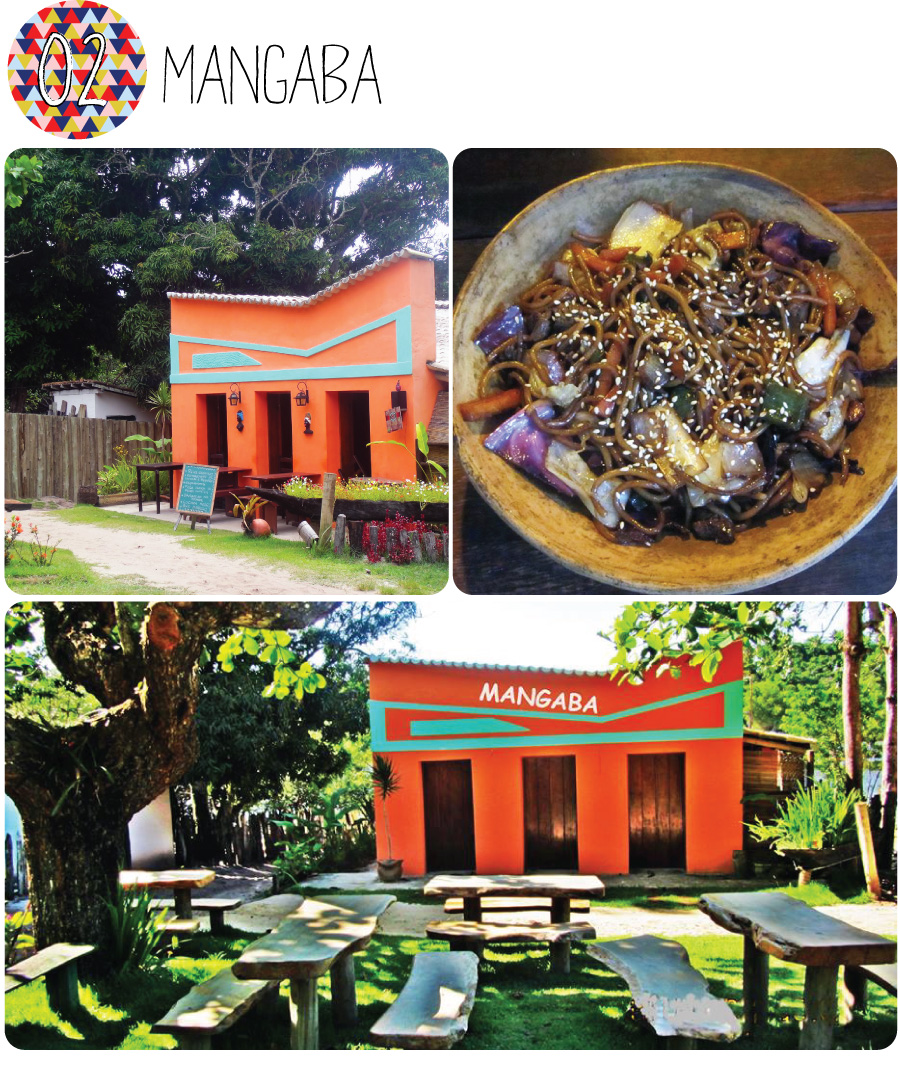 What a delicious food they have in Mangaba! The sun dried meat typical meal is exquisite! Same for the Asian noodles. All very, very good. Now the mandatory order is the coconut caramel with brigadeiro for dessert. It's MANDATORY!
Go for lunch! Save the most lively ones for dinner. This place is for a good meal and that's it. Always packed, though.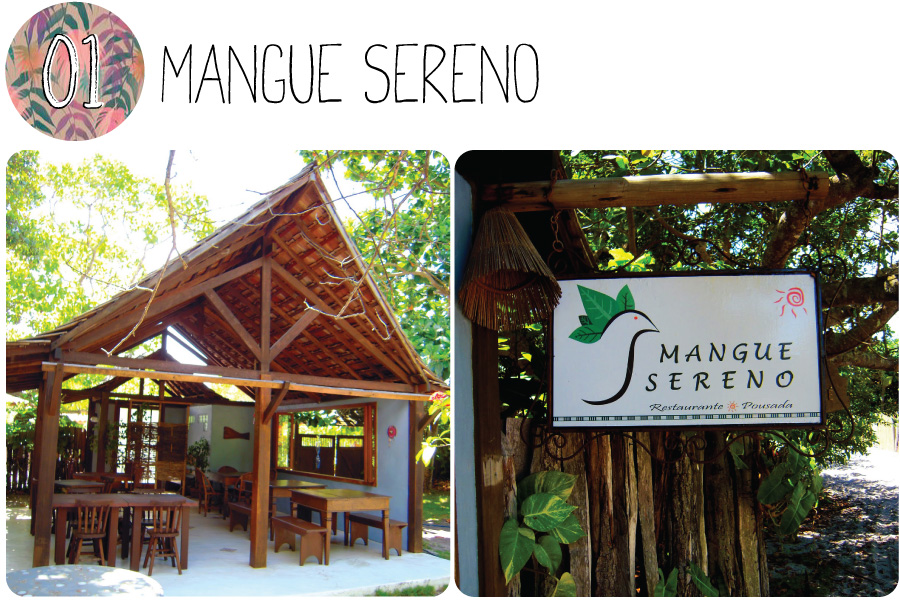 Special! More sophisticated food, you know? Like plantain ravioli with a curry shrimp sauce! Gosh! My mouth waters just by thinking of it! The menu is full of this kind of unusual and amazing mixes. It's a bit more distant than the rest, and it's tinier. More silent. Perfect for a date. Want some time off the party radar while having a nice meal? That's the place!
There you go! My top 10!
Oh my God, I miss this place so much… Left my heart there! Couldn't help it…
Counting the days 'til I'm back!
Soon, I hope!
#countdown #missingit